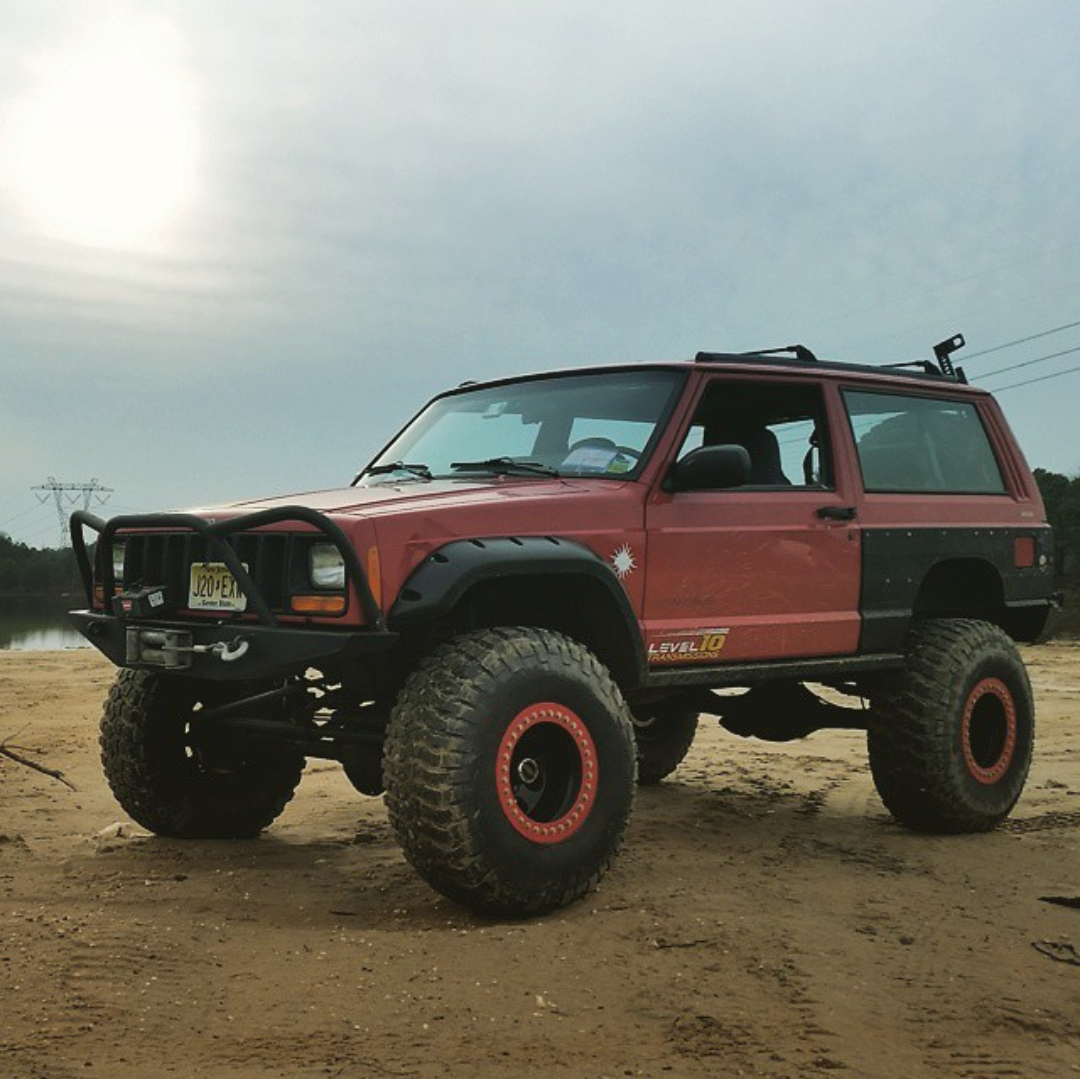 Content Count

17

Joined

Last visited
Everything posted by Empty_Pockets
That's awesome that you got it back. I put a hose clamp around the side of the hinge that lifts out. It's not theft proof but a thief probably isn't carrying tools and might pass on it just because it isn't a quick grab and go anymore.

I'll sell them, they all have some issues tho, mostly chipped edges, a broken mount and fading. Only one is really broken.

As far as I know the Cherokee and Comanche are the same from the dashboard forward. I'm going to build a good box out of this one and the one in the truck. Picking up all the under hood ac parts from a cherokee next week. They removed the HVAC controls on mine to put in a switch panel...the things people do to vehicles.

This was helpful thank you. I've found someone parting a 96 and will be getting everything from that. I committed to buy it before you posted this. I'll make it work.

Picked up some parts. Buckets seats (not sure I'm going to switch from a bench yet.), Console, sunvisors, 2nd gen Cherokee mirrors, a bucket of 6 taillights, heater controls and harness, Cherokee headliner board and an HVAC box. Getting all the under hood HVAC stuff next week from another part out. Then the fun of stripping the interior and dash to redo all the missing stuff cut out of my abandon rock crawler project.

Hey does anyone have engine bay pics of their 91-92 ac system? Mine was removed and I'm trying to gather all the parts, as many new as possible. I can get everything from an 89 MJ but I don't know that it will all be compatible. Can I get parts from a 96 so I can have 134a? Thanks.

Add me as another maybe. @AP_MJ88 I'm from northeast pa could meet up to drive down depending on your route.

Hey, I'm new to the Comanche world, not new to jeeps I have had more xj's than I can remember all in various configurations. This 92 popped up on a fb group page and I drove from North east PA to South Carolina to get it. Rusty turds command a premium up here and this one only had a few small rust issues that I can easily fix. They were building a rock crawler and gave up on it. It's been cut for notch customs m-max flares, has a 1.5in lift and that's about it. They removed the ac system and the HVAC controls, I don't know why. I would want that stuff even in a rock crawler. Finding parts has

Hey, I'm new to Comanches just got mine last week. Picked up a topper this weekend was listed as Comanche topper but after seeing pictures in this thread its looking like its an S10 topper. Brand is Ranch.

Thanks, just picked her up yesterday

Oh I definitely will take care of it, I've been looking for a solid, mostly stock, and affordable one for years now. Taking a 20 hr round trip drive to get it. The fact that it's an HO is just icing on the cake.

Way better than all the rusty turds up here, cheaper than them too.

Hi I'm new here purchasing my first comanche this weekend. Small lift (1.5in), bumper, and flares are the only mods. Very little rust southern truck headed to PA.