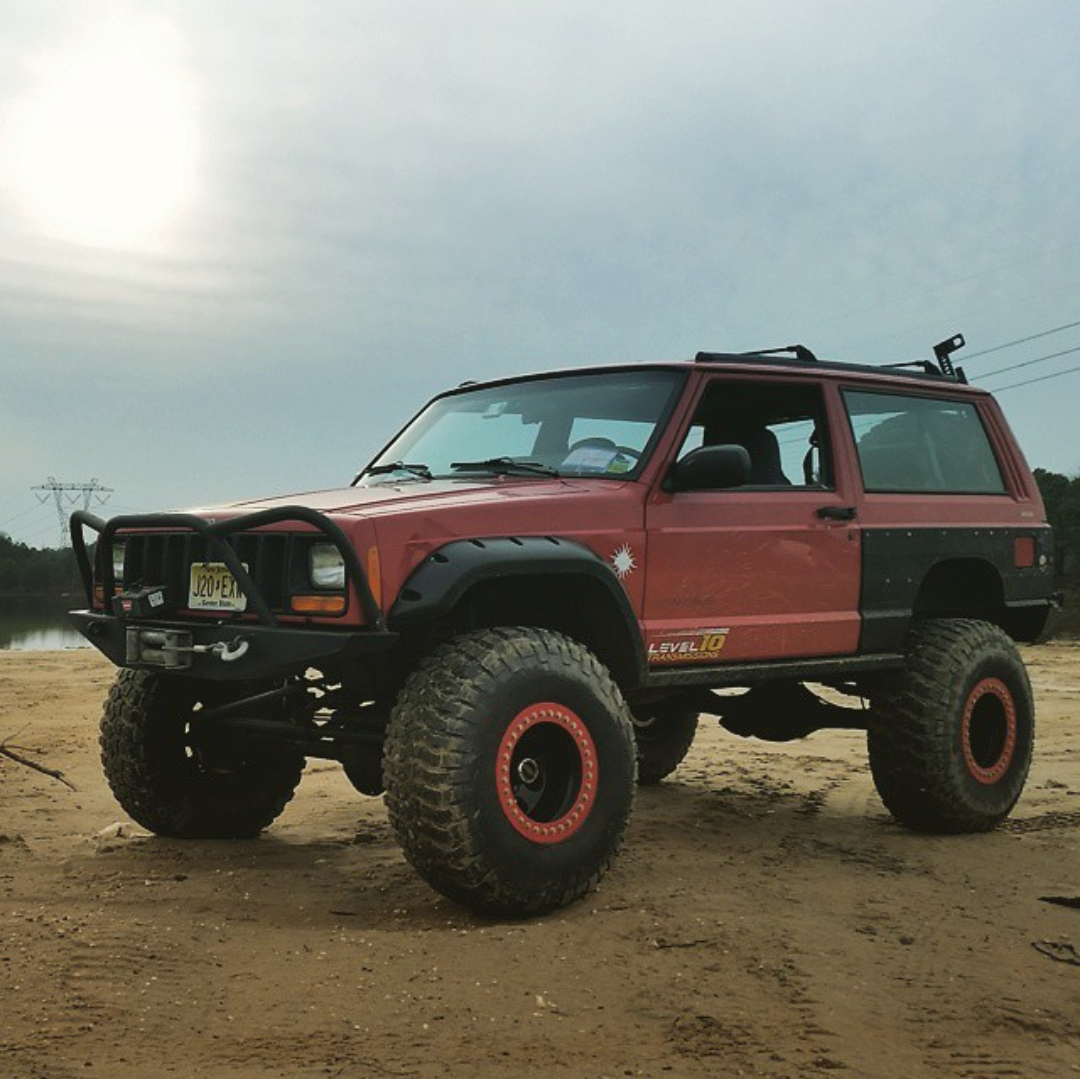 Content Count

23

Joined

Last visited
Profile Information
Location
Interests

Jeep XJ MJ, Cars, Investing
Recent Profile Visitors
The recent visitors block is disabled and is not being shown to other users.
https://www.facebook.com/marketplace/item/909806326235990/?referral_code=bsg_newsfeed&_rdr

I hate dealing with people on FB marketplace, I've inquired about so many part outs and either get no response or people just quit messaging you back when you try to go meet up to buy stuff. It's insane.

Yeah it's a jeep thing...I know been there before, lol. Got away from jeeps for a few years then got back into them for some reason, wanted a Comanche for a long time. My old xj with d44/9in.

Ouch, long drive with a broken crossmember. I'm only about an hour from Rausch. Beautiful truck btw, your inspiring me to let my project spiral out of control into something similar lol.

Are you on a morning radio show?

Picked up some more parts this weekend. my d35 sounds awful bearing noise even at low speeds. Rebuilt d35 with factory 4:10 gears $125 lol also picking up the 4:10 Dana 30 from him after he's done swapping his built front axle. Free factory mudflaps, I can't used them but if someone on here would like them just pay me the shipping or stop over with a 6 pack. Free tailgate straps, I had Paracord holding my tailgate up from the previous owner...but now I understand why these factory straps never go up correctly. Also got grey door panels and the rear cab panel for $40 no pics tho. Need to get al

That's awesome that you got it back. I put a hose clamp around the side of the hinge that lifts out. It's not theft proof but a thief probably isn't carrying tools and might pass on it just because it isn't a quick grab and go anymore.

I'll sell them, they all have some issues tho, mostly chipped edges, a broken mount and fading. Only one is really broken.

As far as I know the Cherokee and Comanche are the same from the dashboard forward. I'm going to build a good box out of this one and the one in the truck. Picking up all the under hood ac parts from a cherokee next week. They removed the HVAC controls on mine to put in a switch panel...the things people do to vehicles.

This was helpful thank you. I've found someone parting a 96 and will be getting everything from that. I committed to buy it before you posted this. I'll make it work.

Picked up some parts. Buckets seats (not sure I'm going to switch from a bench yet.), Console, sunvisors, 2nd gen Cherokee mirrors, a bucket of 6 taillights, heater controls and harness, Cherokee headliner board and an HVAC box. Getting all the under hood HVAC stuff next week from another part out. Then the fun of stripping the interior and dash to redo all the missing stuff cut out of my abandon rock crawler project.

Hey does anyone have engine bay pics of their 91-92 ac system? Mine was removed and I'm trying to gather all the parts, as many new as possible. I can get everything from an 89 MJ but I don't know that it will all be compatible. Can I get parts from a 96 so I can have 134a? Thanks.