Posts

1185

Joined

Last visited

Days Won

1
Recent Profile Visitors
The recent visitors block is disabled and is not being shown to other users.
watchamakalit's Achievements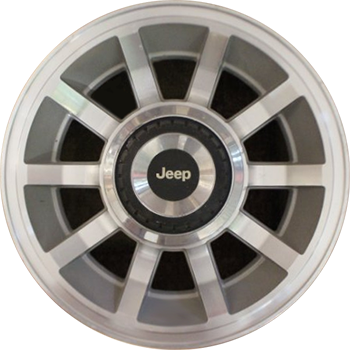 MJ Junkie (6/10)
No there were several different variants through the different generations of XJ and MJ production. Someone with better info can tell you what years the break would be for a particular column. If you get one from the same era it should be basically a plug and play.

Personally I wouldnt return to a shop who did something like that. This used to be common back when it took 2 weeks to get parts. But there is absolutely no reason to hack a vehicle up these days unless you have no clue what your doing. Parts and info are very readily available in todays day and age.

Did changing the cap fix the no spark issue? The issue see inn the old cap shouldn't effect all spark. Maybe one cylinder but not all 6. I suspect a different issue.

I wamt to start by saying I am in no way a professional welder. My go to machine is a craftsman (Lincoln)110v mig. Looks to me like you need to increase the voltage and maybe even slow the wire speed. Doing so will help the weld "penetrate better, and not just puddle up on the surface. Get some pieces of various scrap steel and practice on a bench. Welding at odd angles and inder vehicles is not the best way to learn. Too many other factors make it difficult. Practice is key.

Parts are here. 4.10's and master rebuilds for both diffs and a lsd for the rear. All that is left is a few setup bearings and a shop press. Then it'll be time to get her back on the road.

Crappy pics but this was the second round of A10s today.

I did some research and stand corrected. I should sleep good tonight having learned something new.

Thats not a dana 35. That is an amc 20. It is not a bad axle, just needs a 1 piece kit.

I lost my lab mastiff mix of 14yrs this past June. I have been lost without a dog. Just getting to the point I was considering another pup, when fate landed a needy one in my lap. We rescued a 15mo old German shepard. Not yet registered but full blooded with paperwork to register. Meet Maya. I have had several breeds over the years, labrador retreivers are my favorite. This will be my first German.

I have GS military wraps and I think I got roughly 3.5" out of them. 4.5" RE springs up front made the truck level.

Those little buggers will probably pull the glove off your hand. Lol

I don't think drilling will be needed depending on placement. If I remember correctly there is a hole in the very front corner of the bed at the top under the rail.

Take it to a good welding shop. The stud can be torched out without damage to an aluminum wheel but you gotta know what your doing.