Posts

716

Joined

Last visited

Days Won

1
buxmj's Achievements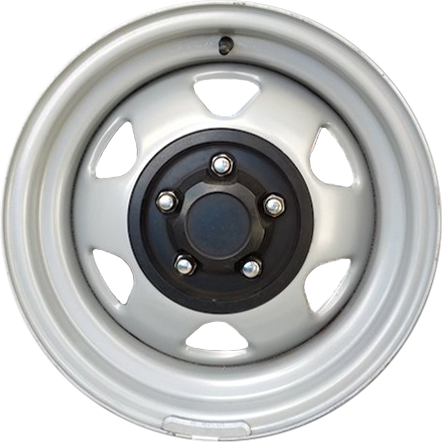 Comanche Addict (5/10)
If you look up Cherokee on the LKQ Daytona, there is an XJ previously used by a fire dept with a push bar, not full width but if you are interested I can try to snag it sometime. I do need a front bumper so I might be going to get that bumper. Hopefully will still be there in a week or so, that is the earliest I could make it up there. Buck.

That is an awesome customer service story, thanks for sharing. I have the factory buckets and am 6'1" and I am comfortable in the mj but realize that there isn't much space left. I think I read somewhere here that an mj owner took the headliner out to get more headroom. What you did is give some extra tall people an option which is great. Buck.

We do things a little different but has worked for us. We buy new but keep them until the wheels fall off. My mj I bought new in 89 and it hasn't been a DD for a while but has 268k on it. We also have an '04 Ford Escape we bought new that we gave to our HS daughter a year ago. We called it her car ever since she was born in '04 and now it is hers, broke it in with 244k. My wife has a '15 Nissan Rogue with 82k, most in the first few years, currently she is working from home that car is going to last a long time. A year ago we bought a Hyundai Elantra GT and that is what I drive. I realized that is the first new car I have driven since the mj was new, I usually got the hand me down from my wife but didn't need to upgrade her DD since she doesn't drive that much.

Great truck and great build, congrats!

Wow! That is going to look so good, it already does! Buck

Welcome and great mj! I'm in Lake Mary so definitely have to meet at a car show sometime, where are you? Buck

Nice find! I really like the color combo of the tan topper with red truck and black flares. That is really strange about the air box, hope there weren't any trips down dirt roads. I had an 86 with the 2.5 and it was an automatic and a total dog when you turned the a/c on, glad you have a manual and guessing you won't need a/c too often where you are. Buck.

Nice! Welcome to CC and thanks for sharing! Buck.

I am interested in one at some point, thanks for making these!

That is really cool. Funny thing about the generator lights. A friend who works in that industry refers to them as a tower of power. Took me a while to figure out what the hell he was talking about, lol, the only tower of power I think of is the great funk band but also recently vintage mercury outboard motors. Buck.

Hey watchamakalit, I assumed you were complimenting the post above which is not my truck. If you were complimenting my truck or both, thank you. Since I didn't bring my mj back from the dead like so many on this forum, it is sometimes hard for me to think of my mj as anything other than my former daily driver that fortunately survived my young and stupid years and so far has survived my old and stupid years. Buck.

That looks great! Hope to see it in person sometime! Buck.

Thanks for sharing. I am an original owner also, even though we don't have a lot to add to this forum in terms of mods and upgrades you will find many appreciate that there are some true survivors and like myself it is always great to see more original owners also.

Changed the oil and drove it!

Take care Pete, feel better soon and hope you don't need too much medication.