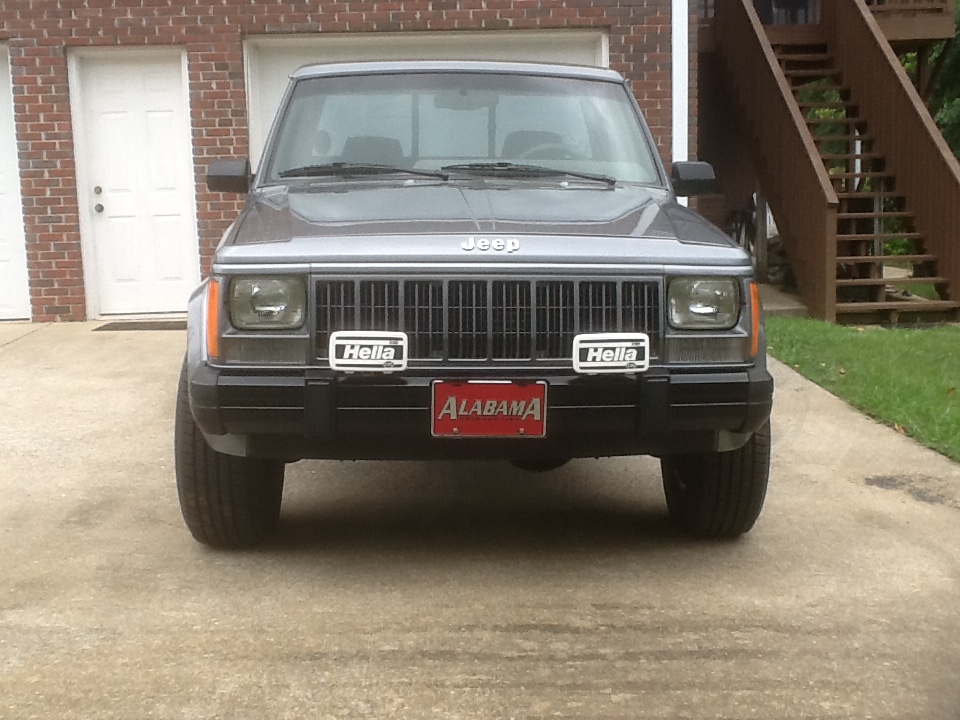 Content Count

1424

Joined

Last visited

Days Won

2
Profile Information
Gender
Location
Interests

Aviation, my Comanche, travel
I think I speak for a lot of folks here when I say that though I never met Don, I felt he was my friend. I sincerely regret not having made the relatively short drive to Arab to have a cup of coffee, compare Comanches (his would have won, no contest), and talk about Bama, Jeeps and life in general. I can only offer my deepest sympathy and my prayers for consolation to Don's family. Rest in peace, Don. And, thank you for your friendship.

Keyav8r replied to Pete M's topic in The Pub

Call me a nationalist if you will, but I'm all for No. 1 (agree, less the small flag).

Keyav8r replied to Knucklehead97's topic in The Pub

To reiterate some points from the perspective of age and personal home buying experience: 1. Get your own realtor. The sales commission on the house will be the same and will be split between their realtor and your realtor. As has been said, the listing realtor is working for the seller and has a fiduciary responsibility and a personal interest to get the highest price possible for the property. Your agent will have a fiduciary responsibility to look out for your interest. On our last home sale and purchase, our listing agent showed us small things we could do to get a higher sell price and then represented us in purchasing the new home. In that process, he got several concessions from the builder that the builder's agent would never have suggested. 2. Get your own home inspector, especially as the house is listed for sale "as is". That phrase alone is an indication that there are problems with the house the seller has no interest in fixing. You probably may see some of those problems on your own but a good inspector will find more. 3. In hiring both of these persons, don't just go with the low bid. Use the internet to check them out. Try to get references and check them out. These are the people who will be advising you on the largest purchase you will have made in your life so far. 4. Don't get fixated on one property and be ready to walk away if something doesn't seem right OR if your pros advise you to. There are other houses for sale in the area that may be your better choice depending on the actual condition of the house. 5. Check out the listing history on this house. It's been on the market for a while and appears to have been reduced several times. A possible sign that others have looked at it and walked away. Good luck in the home buying process. It is an exciting time when you are buying your first home. Just remember to use your head, not just your emotions, when making your choice.

Keyav8r replied to cruiser54's topic in The Pub

Happy New Year from Alabama!

Thanks for the update, Abby! Please let Don know he has a lot of friends praying for his recovery.

Does anyone have an update on Don?

Keyav8r replied to Keyav8r's topic in The Pub

And allow me to express my preference for you to have an equally pleasant experience, Eagle.

Merry Christmas to all my fellow MJ addicts! May the joy of the celebration of the birth of our Savior be in your hearts throughout the coming year. A special Christmas wish for Don and his family - a continued, speedy recovery and, hopefully, having all the family together!

Of course not, y'all! Weren't none around. What right thinking Southerner would name their son Sherman or Grant?

It all goes back to The War of Northern Aggression when rampaging mobs in blue, led by officers who would today be charged with war crimes for their actions, wantonly and maniacally wreaked devastation on Southern infrastructure. Then the economic strangulation after cessation of the invasion made it almost impossible to rebuild our ravaged lands. And that's history (from the Southern point of view).

I was just thinking about PMing Don as I signed on to the forums. It's good to hear that he's off the vent and breathing on his own. He and his family will be in our prayers until he's much better and able to go home. He's definitely one of the good guys and I bet he's not at all happy about having to be in the hospital.

Keyav8r replied to IronManche87's topic in The Pub

Your potential for success is much higher when you enjoy your job. Keep that enthusiasm going!

Keyav8r replied to ftpiercecracker1's topic in The Pub

I have to agree that Toyotas in general are reliable vehicles. The original small Toyota pickups were extremely hard to kill and their current models seem to hold up very well mechanically. That being said, I've had good success with some American iron. My '01 Sierra had 330K on the odometer, with no engine or transmission work, when It was rear-ended and totaled (should have bought that one back from the insurance company). The replacement, an '06 Silverado had 100K when I bought it and around 230K when I traded it in on the '14 Ram. Again, no engine or transmission problems, just routine maintenance, regular oil changes and 100K mile tuneups. I hope the Ram goes that long. Maybe mine were flukes. I'm not easy on vehicles, but I don't abuse them. I believe the key to long vehicle life is regular maintenance. It's worked for me when I've done it and bitten me in the butt when I didn't.

Keyav8r replied to mjeff87's topic in The Pub

Haven't had that conversation with them yet. Granddaughter is an only child and a senior at Bama and they love to go to the big games. I'm sure SIL has a fallback plan, he's pretty sharp when it comes to 💵.