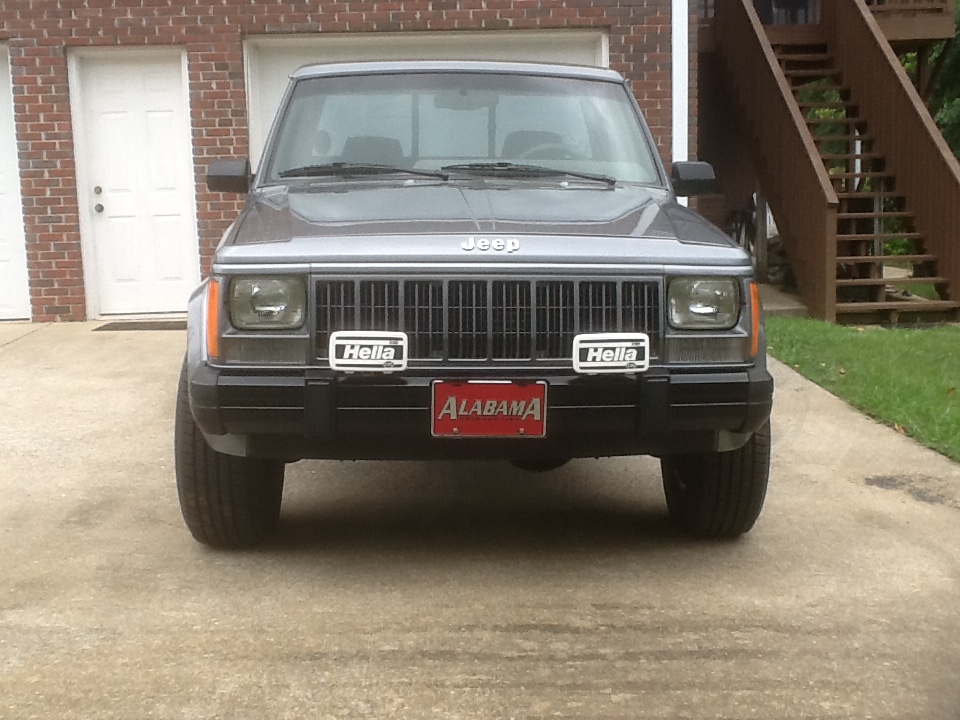 Content Count

1439

Joined

Last visited

Days Won

2
Profile Information
Gender
Location
Interests

Aviation, my Comanche, travel
I think UPS and FedEx are partnering with the USPS for some deliveries to residential addresses. I know I've seen a lot of Post Office trucks running nights and weekends, especially during the Christmas season. Several of my online purchases have been delivered by USPS and I use the flat rate boxes often when I ship.

I just read the writer's original request and saw nothing to get my shorts all bunched up. If you're a good writer you research your topic, which is what he is attempting to do. Thanks to Rokinn for linking to some of the guy's previous work so we who wish to can see his style. Thanks to Pete for his reasoned and reasonable response.

My 2014 Ram 5.7 Hemi has the cylinder de-activation (Eco mode) feature that shuts down 4 cylinders when cruising at light load. It will go into Eco at 70-75 MPH on flat sections. It does not have the auto engine shut-down when stopped feature. I understand that cars/trucks with the auto shutdown also have a setting that disables it. My choice will be Ram when/if I replace this one. The dial shifter took a short time to get used to, but it hasn't given me any problem. I've got 130+K miles on it and so far I've replaced the original battery, the fuel pump (actually only the fuel level sensor failed but replaced pump as insurance), and the front brakes are getting close to replacement. Previously drove GM trucks and had long service life and reasonable reliability but my Ram rides and handles much better. I've had other truck owners comment on the ride/handling/comfort. Above opinion is based on personal experience. Your ownership experience may vary based on geographic location, climate, road/highway conditions, vehicle mission and driving style.

As long and high as the front of that thing is there's no way the driver would be able to see the road 100 ft., maybe more, ahead of the front bumper. The worst place to be would be directly in front of him at a stop light. That thing would drive over a full sized sedan without slowing down. But then, why should the sheik be concerned about running down a few of the commoners?

I have a set of S-K 3/8" and 1/2" ratchets and sockets I inherited from my father. They're at least 50 years old and I use them on a fairly regular basis. I've lost a couple of sockets over the years that I replaced with other brands because I couldn't find S-K locally. Recently my 1/2" ratchet just quit engaging. I went online, found S-K and ordered a ratchet repair kit. When it came in, I found they had sent a 3/8" repair kit. After a few colorful words, I took the 1/2" ratchet apart and found the mechanism was full of gunk. Cleaned everything up, lubricated and reassembled it and it's good as new. I don't know if currently available S-K tools are as good as my old set. Their current ratchets are a different design and look to me to be lighter duty. I don't think Craftsman is the same now as their old stuff either. I know I sound like an Olde Pharte when I say they don't make them like they used to, but I believe it's true. You have to take a hard look at the tools and the warranty support and then make a judgement call. If you make your living with your tools, you have a higher expectation of quality than someone who uses their tools occasionally. Bottom line still is that you pay for what you get.

We've had about 6" of rain around here in the last week or two. Almost (repeat almost) to the point of wishing some of it was snow.

Eagle, you know it is strictly against Olde Pharte policy to have health crises. The primary reason it's against the policy is that health crises are prone to end our runs as Olde Phartes. So, cut it out! PS: I'm sure that sucked (LOL).

Agree with Eagle, first crop.

At least he's not advertising it for sale at $78,900.00!

I don't think the feeling I would get by dropping $79K on that would be special. I think it would be more like stupid. Having said that, there just may be an idiot out there who has more money than brains.

$78,900 starting bid. Really? If this guy could patent whatever he's smoking/snorting/injecting he could make enough money to buy the Sahara Desert to drive that thing in.

Star Wars. There have since been movies with better special effects, but at the time it came out it was the penultimate effects movie. And, yes, I am a science fiction and space nerd.

Thanks, Pete, for doing this. The sticker will be a fitting tribute to Don. Put me down for a couple and let me know the price so I can PayPal some money to you.

As Pete said, if yours aren't completely gone you can pull it out, take it to the do-it-yourself car wash to clean it. I cleaned and dyed the carpets in both of the MJs I owned. Wash down the car wash bay, to get rid of the dirt washed from cars, and lay the carpet out. Hit with the high pressure spray to knock off the heavy dirt. Then use the soap spray all over the carpet. Take a stiff brush with you to scrub it all over and harder in the stubborn spots. After scrubbing it well, use the high pressure rinse to get the soap out. To save quarters, you can take it home, lay it on a slope and hose it down until the rinse water runs clear. Let it dry thoroughly to check how well you cleaned it and spot clean if necessary. you can dye it with fabric dye (buy it at the grocery or fabric store - fabric store will have a better selection of colors). You may need two boxes of dye. Mix the dye with water per instructions on the box. Pour it into a "pump-up" garden sprayer and spray the carpet evenly. After the carpet dries, rinse it with your hose to remove the excess dye. Let it dry again and put it back in the truck. Try to keep the carpet roughly in the same shape as it fits in the truck while it is drying. It may not look completely new when finished, but it should look a lot better.