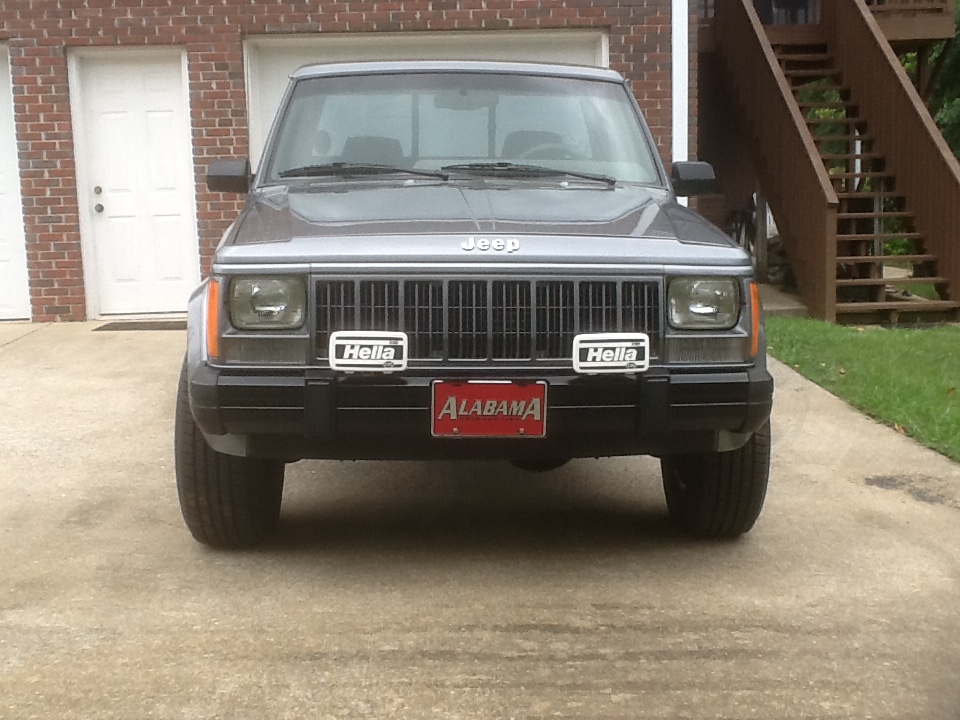 Content Count

1483

Joined

Last visited

Days Won

2
Profile Information
Gender
Location
Interests

Aviation, my Comanche, travel
Back on the original track, I have some 45s, 33s and cassettes from the 60s-70s-Motown eras plus some of the same music on cd. They will be going into our moving sale or I may take them to one of the local vinyl stores for a lot price. Love the music but don't have any equipment to play it.

Liked the first one, before he became a not case. Won't be watching this one.

Cleaning out the garage and came across some stuff I squirreled way from my trips to the JY. Got a headlight buzzer module, an intermittent wiper module, two headlight relays and two (?) PN 8956000428. These are the modules that Velcro under the dash on the drivers side and hav mating male and female fittings to match an under dash connector. Should know what it is but my CRS has been acting up lately. Could someone help out an Olde Phart?

Congratulations on the house and on adopting the dog from the shelter. Been wondering how the house thing was coming along and glad to see it worked out for you! As Beater said above, you'll probably find less time for your Comanche for a while, at least until you get the nest feathered the way she wants it!

Set of OEM XJ mud flaps with brackets $30.00 plus shipping from 35173. Complete with some original mud.

And it has those rare Comanche 8 hole wheels!

I have one Comanche front fender emblem. If you still need it, PM me and I'll send a photo.

ONLY $914 plus $84 freight! Get several while you can.

If anyone in Birmingham wants it just consider it a $20 gift with a bonus on the 134.

Not even going to try. If someone from the forum doesn't take it, I'll see if one of the repair shops around here can use it.

One (1) 14 oz. can R-12. $0.01 Two (2) 12 oz. cans R-134a. $0.01 Actually FREE for pick-up in Birmingham EDIT - throwing in a can of A/C system flush. Line up in an orderly fashion and no fighting or shoving in the line!

I agree with Robin on washing your seat covers. Pre-clean any heavily soiled areas before you wash them for best results. Did that on the '88 and they really looked much better overall and less spotty. You'll need hog nose rings and pliers, but you can get those cheap at Harbor Freight or Northern Tool or Amazon. Jeep_cannible - thanks for the info on Ozium. I need to give that a try.

This nation, as well as all of Eastern Europe, owes a debt to that generation that can never sufficiently be repaid. We are free because they fought, were wounded and died for us. Those who came home were greeted as the heroes they are/were. Unfortunately, the later effects on their minds and personalities of the things they saw and did were not recognized at the time. Many WWII survivors, such as my father and uncle, never spoke much about their experiences until late in their lives. Some never recovered their former lives. Many others of later generations have since fought other wars. Some of them (Vietnam) were not universally welcomed home and recognized for their sacrifices, others (Korea and the Middle East) have been recognized to a lesser or greater degree. All who serve our country should be recognized for their service regardless of the "popularity" of the conflict or the "spin" by politicians and the media. We now recognize PTSD as an after effect of combat and are belatedly working to help our heroes deal with it and return to "normal" lives after their service. Personally, every time I see a member of the armed services, a law enforcement officer, or other serving in public safety I thank them for their service,p. If I can't speak to them in person, I say at it in my heart and mind. If you have served or are serving, Thank You for my freedom and safety. If you have not served, remember that others have sacrificed for us and thank God for them and ask Him to bless them and their families.