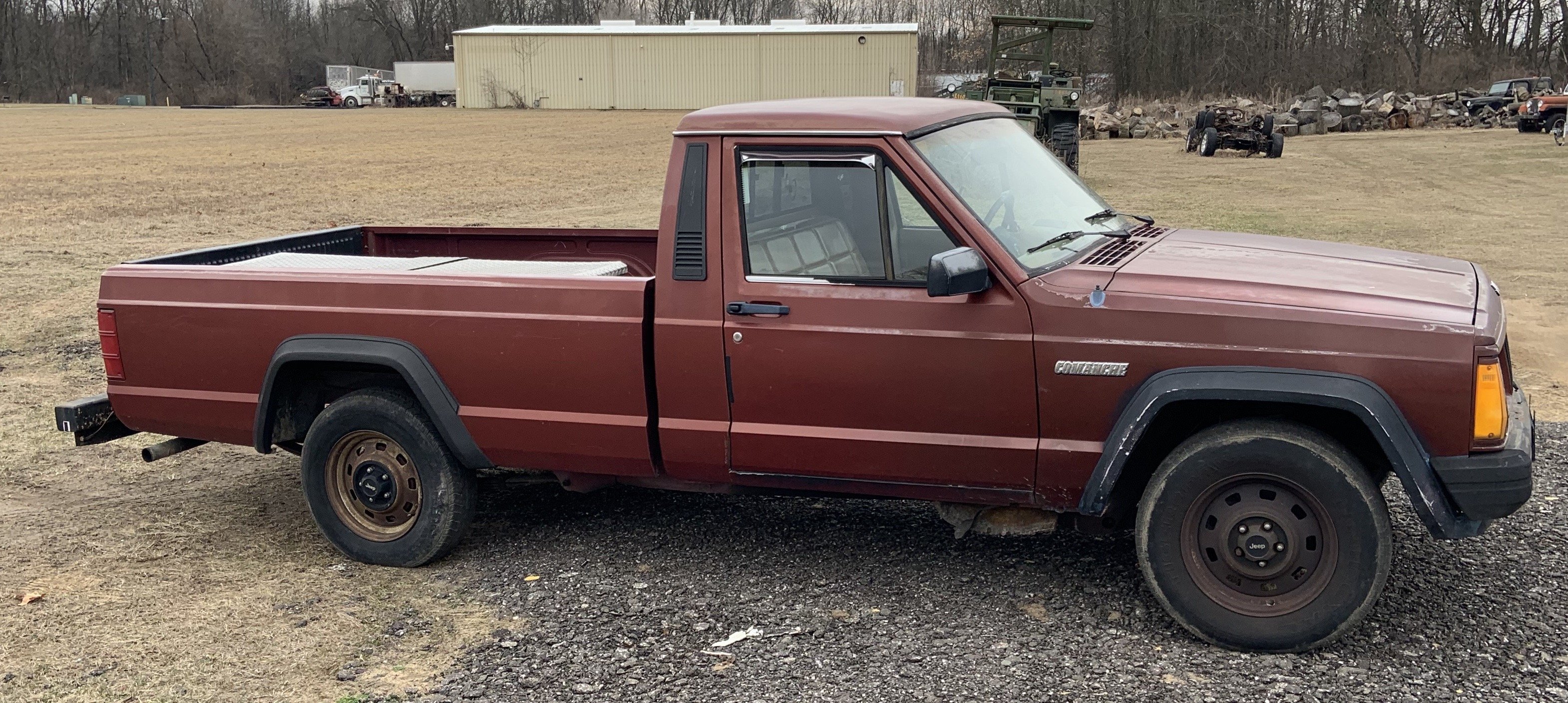 Content Count

56

Joined

Last visited
Profile Information
Gender
Location
Interests

Wheeling on Drummond Island
Recent Profile Visitors
The recent visitors block is disabled and is not being shown to other users.
Thanks, Pete got my poster and stickers today

I have a 49 cj3a far from being road worthy. 52 and 59 willys pickup. 53, 54 willys delivery wagons, 55 willys wagon, fc 150 and 48,49,and 50 jeepster between me and my dad. There are some other Jeeps we have but not willys. Some are done some are projects and some are parts.

Yes I did have not opened box yet. I'm in the middle of doing floor pans .

I started cutting out my floor pans and making new ones

I'm with jdog, what ever you decide is better than nothing.

I would be broke if I worked there. I would be trying to buy everything.

Had a thrush on a yj once got a year out of it before it rusted off. Ran a borla on a tj and got 12 year out of it before the welds broke at inlet and outlet

I don't remember who's post mentions doing it but THANKS. So who ever wants to take credit for it.

In the middle of cleaning everything

It will bounce from 1/2 tank to empty like a tack. Very fast the 86 I had 20 years a go did not do that

My fuel gauge bounces when I drive it. When it's parked it shows proper amount. Do I need to start looking at the sender or the gauge?

My best guess is it's some type of moly grease

I would think so. The pressure in the cylinder would blow it out when pushing it in. The rubber cup seal is the only thing that seals it. No different than a brake master cylinder. Seeing that the clutch master cylinder uses brake fluid I would not even want to put grease anywhere near it. If I did grease it I would use a ceramic brake grease so it would not harm the rubber seals .