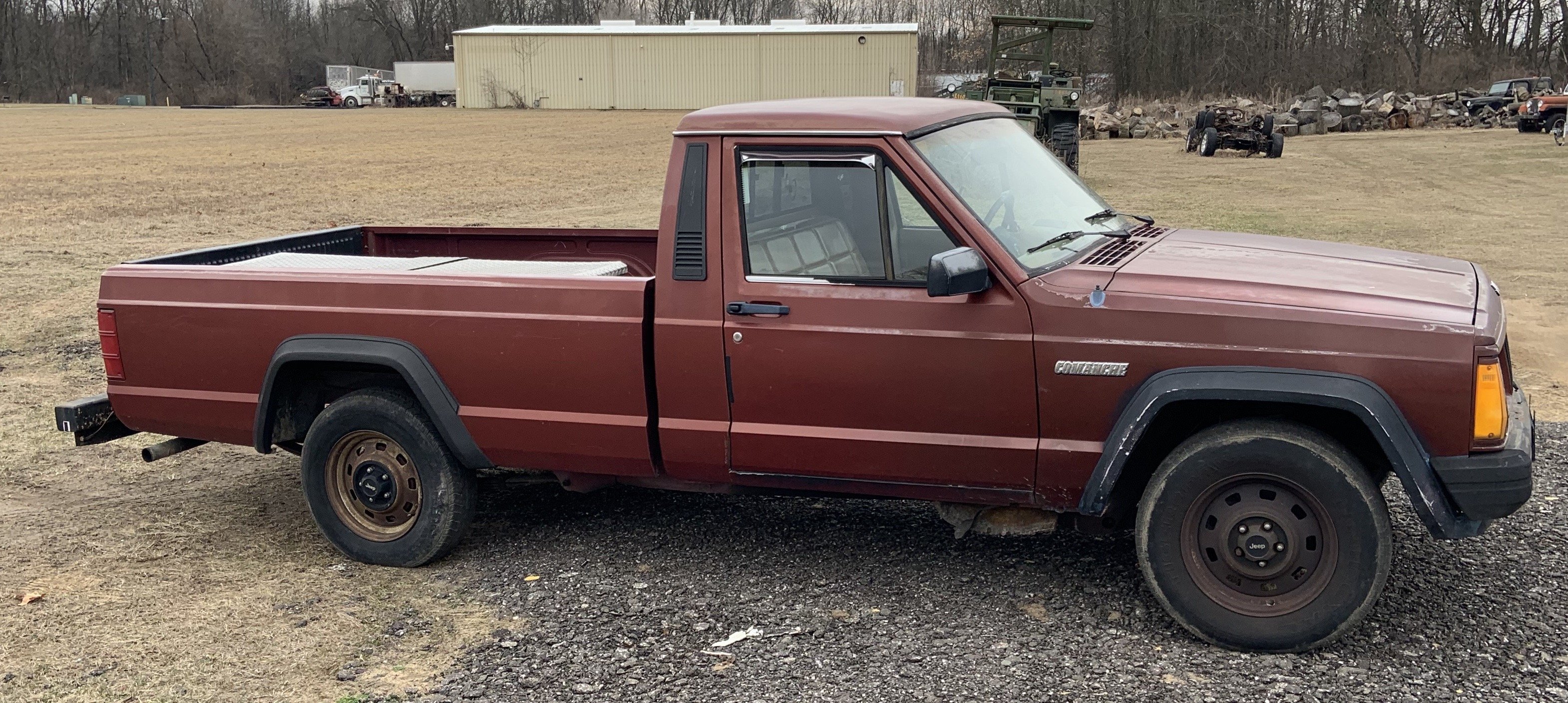 Content Count

36

Joined

Last visited
Profile Information
Gender
Location
Interests

Wheeling on Drummond Island
Recent Profile Visitors
The recent visitors block is disabled and is not being shown to other users.
I just ordered we will find out

We have the oil bath air cleaner but it is removed right now

We are going to put it back as close as we can. It will have to be tomorrow before I can put pictures of under the hood because it's at where I work at

I fixed my air intake today with a 3in flex hose kit that I found at auto zone. I pulled the old hose off the rubber ends. The only problem is the new hose screws on the out side of the rubber boots instead of the inside. Also I shortened up the hose kit because it was way to long.

Any meatloaf recipe but cook in smoker. when you put in pan, put it in the freezer for 30 min. Get smoker going ready with favorite wood chips. Set smoker to 225 . Put in smoker for about 3 1/2 hrs or longer depending on size of loaf.

First scratch is always the hardest. Have fun with it.

I like the 5in . Been going back and forth between 3in or 5in for mine.

What size Poison Spyder fenders did you go with the 5in or 3in in the front?

My mom bought a 84 Xj new and it had that engine in it . Went threw 27 quarts of oil in the 7 months we owned , because it leaked it out! Jeep dealer put every gasket you could think of but amc would not let them put new engine in. lucky for us the dealer bought it back and we got a 85 xj with the 2.5 .

Smoked ribs on a charcoal grille rub with famous Dave's rib rub get charcoal going on one side and a pan of water and the ribs on other side. Regulate heat at 250. Flip every 30 mins, for 4 hrs. Then put bbq sauce on cook another 30 min. Pull off and maybe share with others.

You never know in this time away from the dealership you might find something you like doing a whole lot better.