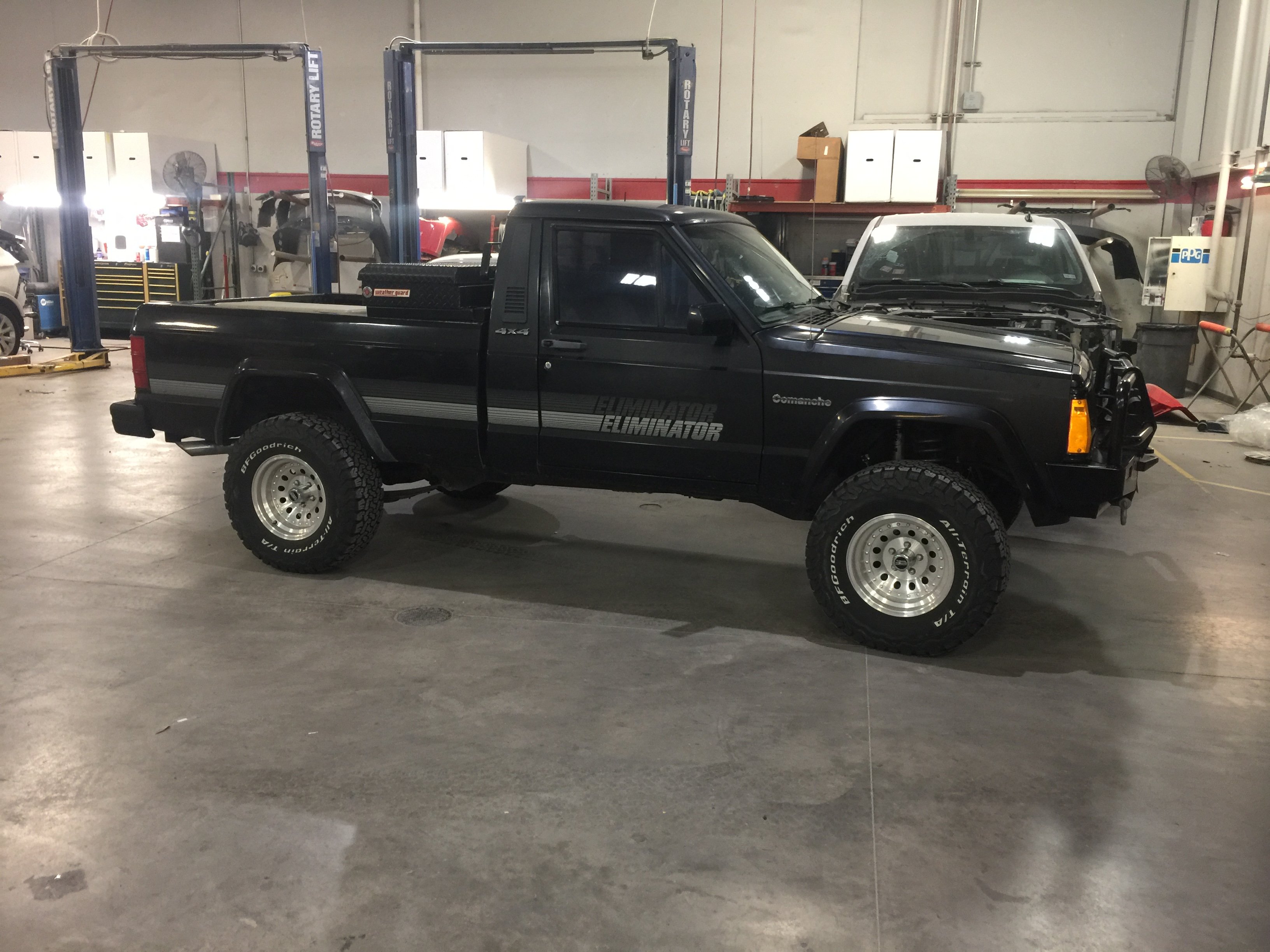 Content Count

16

Joined

Last visited
Recent Profile Visitors
The recent visitors block is disabled and is not being shown to other users.
TexanEliminator posted a topic in Wanted

In search of a front pair of OEM mud flaps. NOS would be great but good condition used would be fine too. Shipped to 80807. Thank you

Oh no you're closer than I am! Northeastern Colorado here but going to Colorado Springs next weekend. Gonna take a look and hopefully purchase while we're there! I hope it's as clean as it looks. Looks like maybe some rust on the lower front fender?

Penguin why didn't you buy this truck? I'm going next weekend to look if he still has it. I'm wanting to snag the axles out of it (3.55) for my 91 (3.07) then swap mine back in and resell/possibly keep.

Well I don't know what kind of leaf springs I ended up getting but they lowered my truck! I guess that's a risk you take buying used. I had to put an AAL in my new general spring packs just so I could drive around and not look stupid with the @$$ end sagging! Going to order NEW Rusty's or hell creek 4.5" springs in the near future along with CAD brackets and RE 4.5" coils so I can get rid of the .75" spacer up front. I swear I've never lifted a truck this many times because I just can't get it right!

TexanEliminator replied to yellaheep's topic in For Sale

I'll take the black joystick mirrors if still available.

Hopefully I'll get it installed this Sunday! I'll be sure to post some pics.

From what I've gathered, the pickup tube on the xj sender faces towards the front of the truck vs the rear facing mj sender. The assembly also does not reach as far toward the center of the tank meaning it will hit the pan and not seat properly. The tank without the pan eliminates this problem.

I have no idea. I never knew there were different roof racks. I'm the 3rd owner so who knows what happened in the 14 years before I bought it! Thanks for noticing though. Now it's bugging me and I'm going to have to go to the bone yard to get the correct ones!

How could I forget the fiancés jl Rubicon?! I have a weakness for solid axle vehicles. My other truck is a ram 2500.

I've had 2 crds myself. I loved them both but they sure took every dime I got to stay running! Here's my most recent one

TexanEliminator posted a topic in The Pub

Here's both of mine. 1991 eliminator 4.0 4x4 5 speed, 2001 xj 4x4 4.0 5 speed. It's difficult to support 2 projects but I feel like I've neglected my xj since I got my mj but I love them both!

I just purchased a set of Hell creek 3" springs and 3.5" RE coils. I will be mounting a winch on the front receiver. Hopefully the extra weight will settle down that .5" of extra height in the front. I'm hoping for a factory rake once everything settles.

I second this. I have 10k on mine with lots of gravel road driving. No chunking or cupping. They are wearing very evenly.

Sorry just learning how to quote on this forum. Meant to quote this in my above post.

This was my post. Still working great! The unit is a hair shorter than the mj one but I've still ran my tank down to where I put 16 gallons to fill up. No noticeable reduction in fuel range.