Posts

428

Joined

Last visited

Days Won

2
scguy's Achievements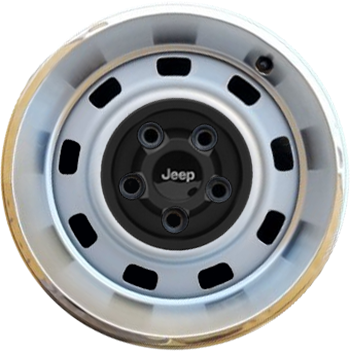 Comanche Aficionado (4/10)
Very cool! Love seeing practical 3D printing applications.

Got the YJ prop valve installed and finished deleting the load sensing valve. Ran my new hard lines on the 8.8 and used the pressure bleeder to flush all new DOT4 through the system and have a rock solid brake pedal. It was pretty mushy before with the drums. Something was wrong with the rear proportioning valve before, because the front shoe on both sides was rusty like it hadn't been touching even though it was adjusted out properly. Anyways, it'll lock up all 4 now. Much happier with the brakes. Although I do need to investigate, under hard braking, the TC shifter is bouncing around. Need to check my tranny mount.

I don't have any Comanche YouTube content. I've been thinking about doing a walk-around video.

If I had to move to a different state, it would be northwest Arkansas if only considering liking the terrain/parks/land, but there's no jobs. North Carolina is booming for a reason. Milder winters, beach and mountains. Tons of jobs in all fields.

When you have the carpet out, it's always a great idea to do a rust proofing coating like POR15 or Chassis Saver and optionally put down sound dampening material. Lots like Kilmat, I used Noico with good results.

I've heard good things about Yukon, Motive and Revolution. I chose Revolution for my 8.8 and will likely use them in my D30 as well.

Aww man, best wishes on the next project. Love this truck.

Is that the Uphill Mfg rear bumper? How do you like it? More pics? The tails look fantastic.

I just got done regearing a Explorer 8.8 with 4.56 gears if you have any questions.

Can't say you're wrong, but if us Jeep owners start differentiating between needs and wants, we won't have near as much fun ordering parts.

I don't know how I've missed this build so far, but I like it! Love the blue, the lift, the wheels. Are you going to go back with Pioneer stripes?

I'm deeply envious of times before Photobucket got greedy and ruined forums. But info now is great too.

A 89 should have a Renix fuel system too. I just like the look of a 10 slot better

Friends of mine used to have a gooseneck hitch on their Ranger to pull a cattle trailer. Not 16k lbs, but when they needed to sell a few cows, it worked well.