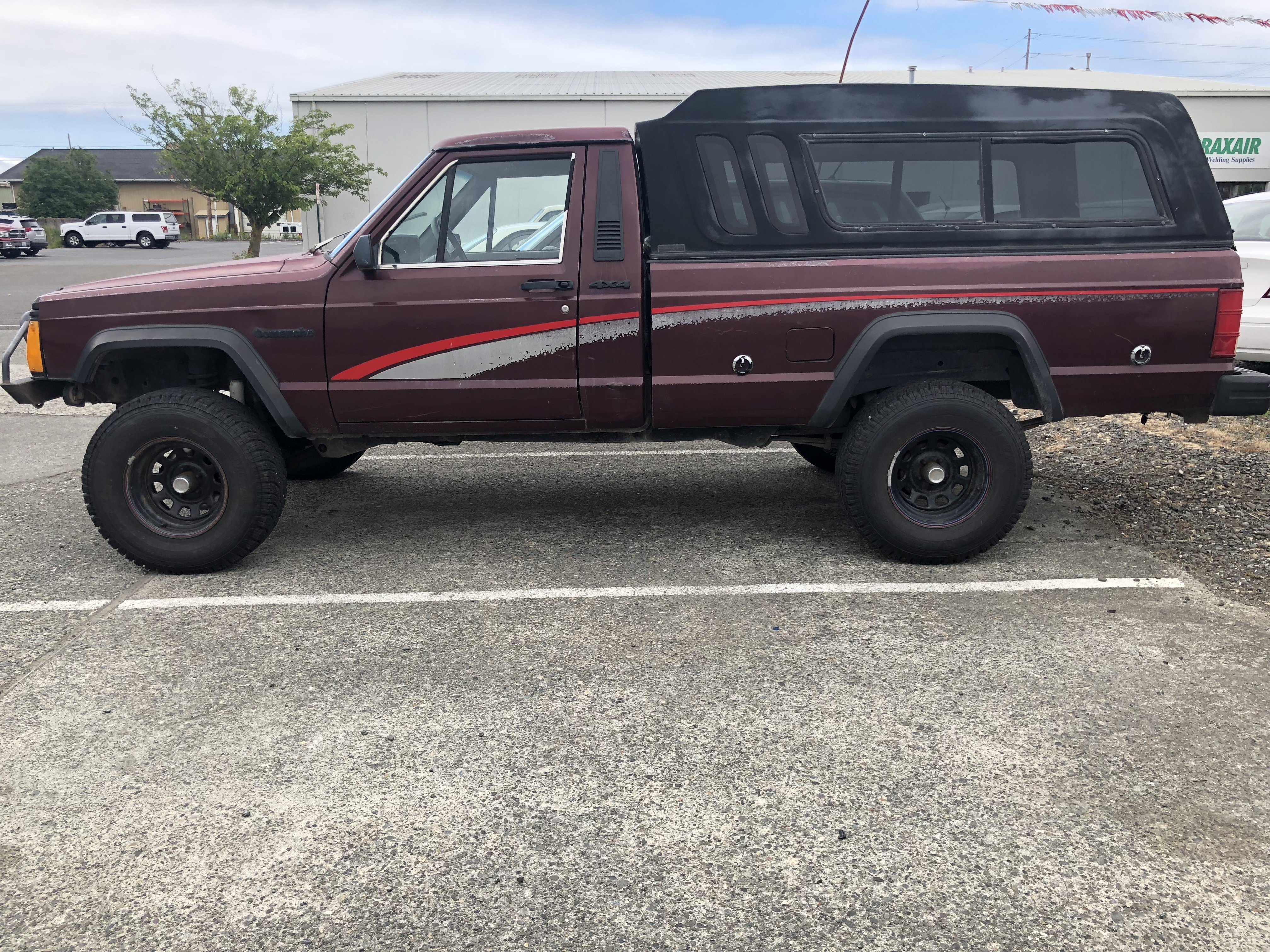 Posts

23

Joined

Last visited
DeWManche's Achievements

Jeeper (1/10)
Wait, it depends on the year. I have a 92 MJ and have to custom wire in my quarts clock because I have no plug.

Wa state, Bellingham. 1989 Jeep Comanche 240,000 k miles4.0 L Straight 65-Spd Manual4wdLong Bed https://bellingham.craigslist.org/cto/d/bellingham-1989-jeep-comanche-4x4/6821546332.html

Super exited to see how this build goes!! keep up the good work.

Yeah fully manual no electronics. And for the mounts i used 1inch square stock for most of the mounts but the front right corner of driver and left front corner of passenger mounts are angle stock welded up to the trans tunnel.

This would be so sweet! Ive been planing on starting a custom MJ camper build around July. But would love to watch you do it first, theres very little info/help I can find on a project like this. This crappy photo shopped pic of my rig is kinda my idea.

Hell yeah i think I might too!!

Yeah the came out of a 2 door so they tip. But they also adjust up and down witch is sweet!

Hey Bob!! I fabbed up some new ones, the bench mounts where way to tall and wouldn't allow the seats to adjust up and down.

The seals came out of a ZJ (93-98) I had to trim them a bit but fit fine otherwise.

Supper cool, would love to do a diesel swap. I've herd of guys doing 1.9 TDis but that just seems to small. Excited to see how this goes for you.

How hard is it to adjust toe on this setup? I've been wanting to do this but I'm worried on how it will affect my alignment.

This is a great idea, I think I'll probably do it. Did you do anything on the rear?

Wow this is sweet!! I think I need those pedals, where'd you find them?