Posts

1152

Joined

Last visited

Days Won

3
rylee144's Achievements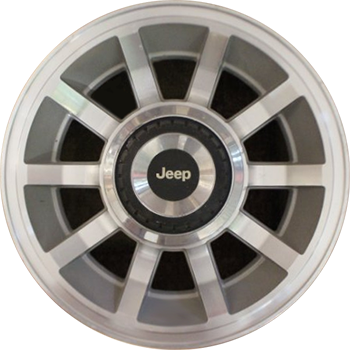 MJ Junkie (6/10)
I have the 3" add a leaf. easy install. rides ok, little rougher than before. I have since added a shackle and a lift puck to give me about 4" or 4.5". I don't have a photo handy but they are in my thread.

Thx alot! Not too sure its deserved but it's an honor. It's been a fun ride that's for sure. Special shout out to 89MJ for his work on this thread. He pulled some good and cute photos from thread to make this post. Took time and effort and it was much appreciated. Hope the holidays are going well. Stay safe out there.

I'll take a gander for the old thread, thx

I need to buy a new fan clutch. Are there good and bad ones? Recommendations would be great, thx.

Neither of my fans were working. Hard wired the electric fan to a toggle switch. Seems to be working. Filled my tag too. Wolves around here too

Made it. Slow driving. Could only hit 60. Any more I'd over heat. The hills made it heat up to red line too. Had to pull over a few times. Had an idea to prop the hood open with a stick then strap it down so more air could get in. Didnt over heat again but it was still high.

Got a few small bucks coming into the area.

Tomorrow I head out on my 360 mile journey to my deer hunting camp. Trucks running good but I'm always a little nervous going that far. Also got my stuff for a couple duck hunts.

This guy had 6 or 7 Porsche in his garage and a boat he made by hand. Boat was most impressive to me. Logged his own tree, milled his own lumber to make the boat board by board.

Carb cleaner took the spray paint off the glass so I can see again!

Found a canopy for 20 bucks. Gets the job done but its rough. All the plexi glass is fogged or painted black. Makes it hard to check a blind spot. I have to reposition it later but itll do. Happy to have it.

Got a good reminder today. If you see an issue fix it before it breaks. I noticed a fuel line was starting to fray, did I fix it...nope. Few months go by. Filled up the tank and drove the kids to school today leaving a solid trail of gas and blowing my whole tank on the road. Just made it to the store for a fuel line.