Posts

793

Joined

Last visited
Torq_Shep's Achievements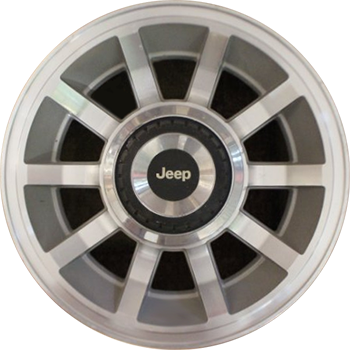 MJ Junkie (6/10)
I would love one for the 91! I can try and pull the one out of the bay.

The SEM stuff is very tough. I think it would work well on the upper housings of the steering column. The metal part it should work with as well but you probably want to prime that?

I am certain he has no interest in doing that. He is primarily a sign maker/custom metal furniture/art person. He has made automotive parts in the past but the margins are much thinner and the liability much higher.

If there was enough interest, and JCR wanted to sell the design, I could talk to my manufacturing friend to see if he wanted to make a run of them.

You saw the quality of the lock on my storage unit. To be fair I doubt anyone is going to steal doors and fenders...

Adorable! My idiot is 2.5 years now. Some of the best dogs!

So I have heard of this happening but have never had it happen... Snapped the welds on the clutch pedal at the top so I am down until I fix that tomorrow or this weekend...

I bought some on Ebay that were "OEM" they look the part but I have no way to guarantee that they are in fact not knockoffs.

You can just buy the tumbler and a lock smith can rekey to match your doors for like $30. They need the new tumbler and key you want to match to. Not sure if they need the old tumbler or not.

It could also be the intermittent controller box under the dash. I have had that fail before.

Man I am so happy this truck sold on the forum. I was really surprised to see how long it took to sell though.

Anyone there or near there? I know this forum does not have a lot of visibility but I will likely be in that area for 6 months to 2 years in about 2-3 months from now.

One of those beds looks oddly familiar. But Jeez Pete... You are no spring chicken anymore. Gotta be more careful.

@Jesse JIsn't your truck TECHNICALLY a Sportruck with a metric ton package? Or was 1987 only "Base" with metric ton?