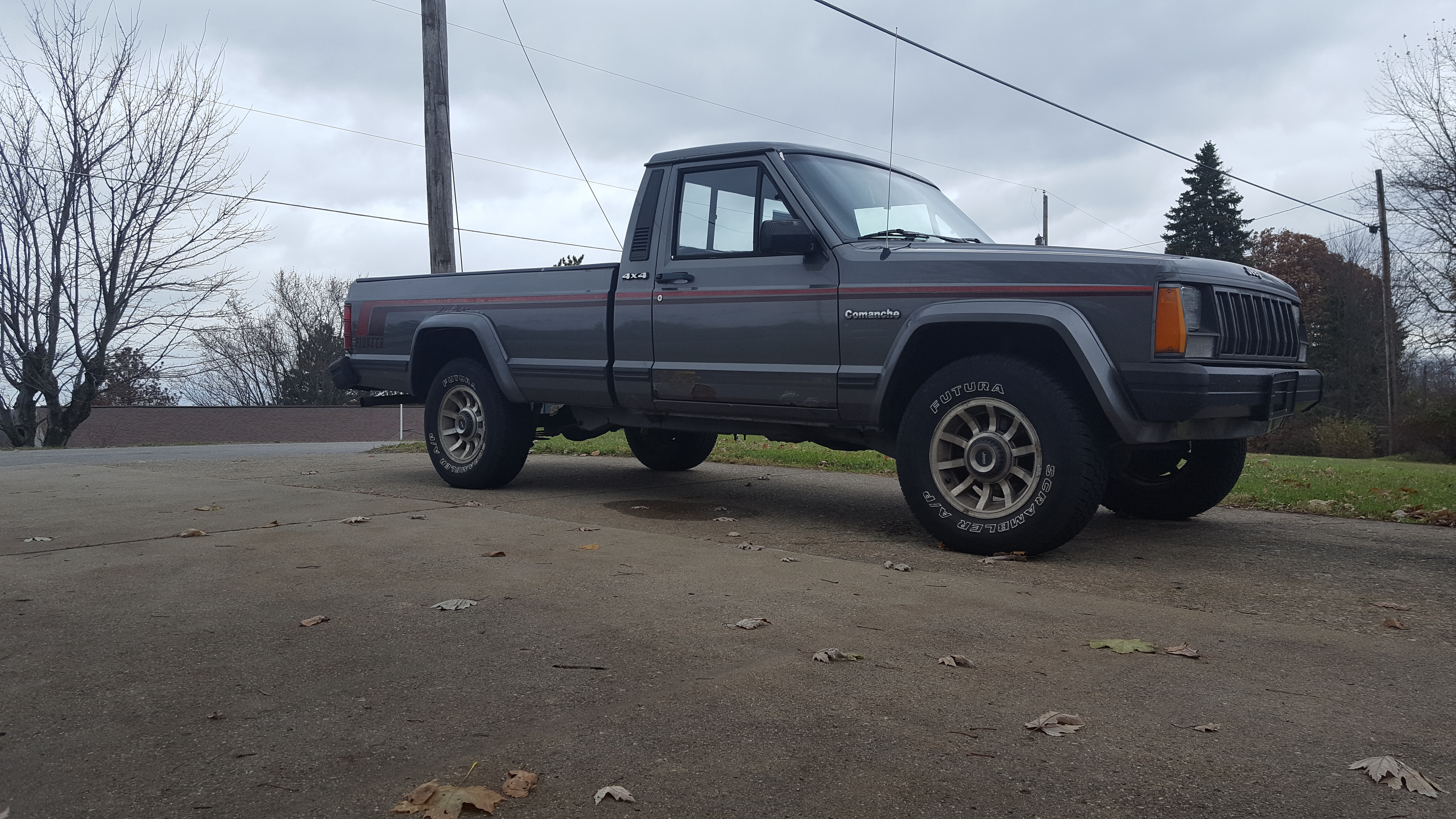 Content Count

55

Joined

Last visited

Days Won

1
DDJeep89 replied to Basanova69's topic in The Pub

That was one he'll of a race!

DDJeep89 replied to Eagle's topic in The Pub

Get well soon Don. Praying for you to have a speedy recovery!

I got my long sleeve tee shirt in the mail yesterday. Looks good!

DDJeep89 replied to Jeepcom23's topic in The Pub

My new German Shepherd pup Koda. We were on a Jeep ride. She loves riding in the TJ with the top down.

I live real close to Pittsburgh. Alice's Restaurant is definitely a staple at Thanksgiving in Pittsburgh. Gotta love Arlo Guthrie!

No mashed potatoes on Thanksgiving, that's a sin! Like you we alternate with my family and my wife's family every year. My only complaint with my wife's family is they do dinner, my family does lunch time. Eating dinner with the in-laws means no leftover turkey sandwiches and beer around 4pm when football is on. I have a pretty large family so we do 2 turkeys. One roasted and one deep fried. I've never had stuffing with potatoes in it, sounds pretty good. Pie is real big in our family. We have Pecan (my favorite), Cherry, Apple, and Pumpkin. Damn now I'm hungry.

I'd buy a pullover hooded sweatshirt.

DDJeep89 replied to fiatslug87's topic in The Pub

We usually carve pumpkins the night before Halloween and they hold up for at least a few days. This year, the minute we finished the pumpkin they just started turning into mush. The one on the far right my 9 year old carved. It's supposed to be some Minecraft character. I don't get the fascination with those Minecraft games. It's mind numbing to watch.

I 100% agree. I'm just removing the old stuff. I think there are some things that are better of being done by a trained professional and I think window tinting is one of them. Every place I called wanted at least an extra $125-$175 if they had to remove the old stuff. I figured I'd save myself a little cash and it's easy to do just time consuming.

Thanks. The only thing it needs is the window tint redone. It's pretty much purple. I started removing it last night and what a pain in the rear end. I'm using a hand held steamer. It works real well but very slow and so far I've done the passenger side windows which took an hour and a half.

I had told a buddy of mine I was looking for one. He has a 99' XJ and had a 95' that he got rid of a few years ago so he new what to look for. Turned out his neighbor down the street decided to sell this one. He told me if I didn't buy it, he was going to buy it. She was going to list it on Craigslist but I told my buddy to have her hold off until I could come down to check it out.

Thanks! I'm real happy with it. My wife likes it too. She says its more comfortable than her Subaru Crosstrek.

It was called Gloss Smoke Grey.

I used Krylon Fusion. I had used it once before in black for the flares on my TJ and they turned out really nice.