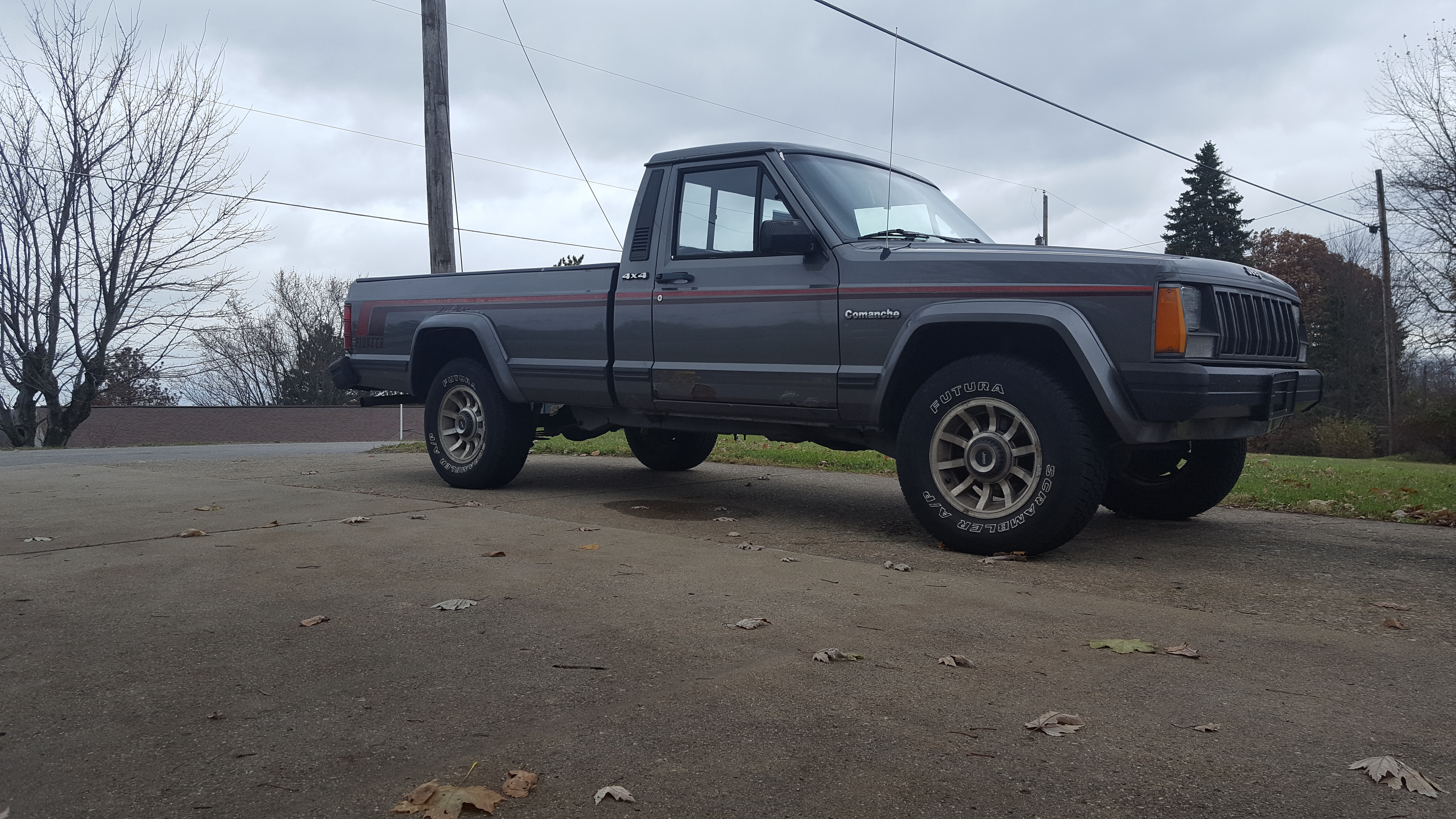 Content Count

67

Joined

Last visited

Days Won

1
I've been looking at this bumper for a while now but haven't pulled the trigger. It looks good on the truck. I hope you post some pictures after you get it painted. How about the the lower armor?

100% agreed! When my Grandfather passed away I inherited his tools. All hand tools were Craftsman. There is no comparison between the quality of what I inherited and what is available by Craftsman now days.

Dang! That sounds so painful! Glad your on the mend.

I'll keep my eye out for some JK take offs then. I'll look at Craigslist and ebay. Now that you mention it I think I read a write up on using WJ uppers. I'll see if I can find it. I hadn't given any thought about the steering box. That might be a nice upgrade to have. Thanks!

I will plan on replacing bushings with rubber bushings. I made the mistake of using polys on my TJ and didn't like them. My tie rod and ends are in good shape so I planned to leave them alone. As for the shocks I might spring for the Bilstein's, I know they are pricey but most everyone I know who has them tell me their worth the extra money. I'm going to keep the truck at stock height so when looking for parts am I going to need to look for XJ front and rear springs, and shocks? I haven't had much luck shopping for MJ parts online. Does anyone have the Bilstein part #s for a stock ride height, or springs too?

So this spring I'm planning on redoing the suspension parts on the MJ. My plan was to redo the front and rear springs, shocks, and replacing the front lower control arms with WJ arms. I have 31" tires with Canyon rims from my TJ that I'd like to put on the truck. I have not replaced any of these parts since I bought the truck and it's definitely time for an upgrade. I want to keep the ride height the same and was wondering if anyone had some suggestions on parts. I'm not looking for an off road set up, just a modest daily driver ride. I don't want to break the bank and also not interested in cheap parts that I'll need to replace after a few thousand miles. Any ideas?

I also used the same carpet when I redid mine. I kind of dry fit mine just to see how it fit all the contours of the floor. It seemed close but was loose feeling. I ended up using Dynamat and then applied roll insulation for automobiles that I bought from Amazon. It built up the contours of the floor about 3/4" or so. When I put the carpet back in it fit really well. Definitely did a lot of trimming, I had enough left over to redo the bottom of my door panels. I'm happy with how it turned out.

You could try Davey's Jeeps, they part out jeeps. They are in Salem Ohio. I have purchased a few things from them for my TJ. 330-337-5033 daveysjeeps.com

Donation sent. Sticker looks great!

So sad to hear. Rest in peace Don.

That was one he'll of a race!

Get well soon Don. Praying for you to have a speedy recovery!

I got my long sleeve tee shirt in the mail yesterday. Looks good!