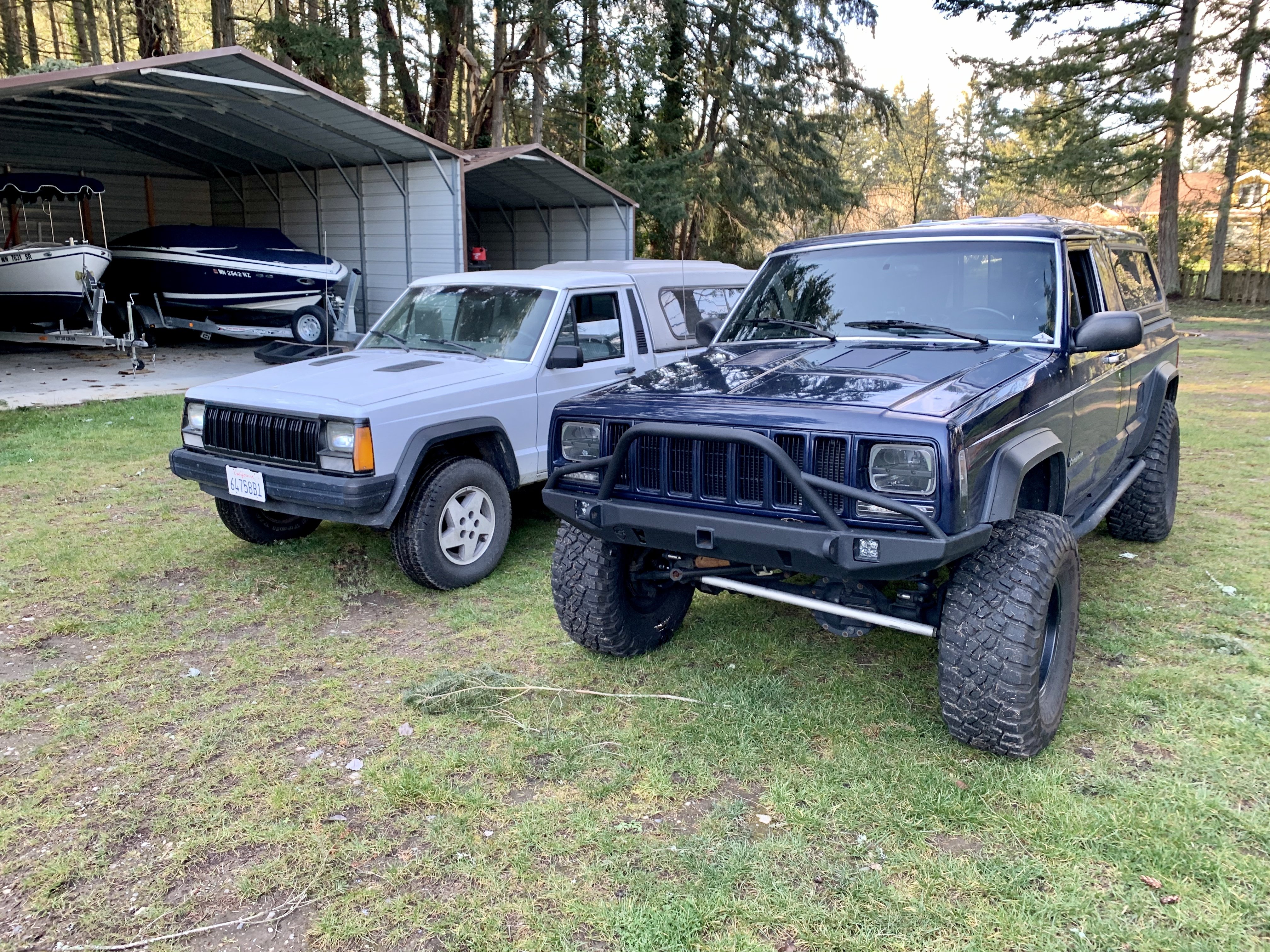 Content Count

169

Joined

Last visited

Days Won

2
PM'd you about the roof trim

Mine stick out in the front. Kinda was annoyed by it at first, but got over it. Now that I'm looking at it again I want to take them off lol

Don't think it's 2" but they definitely aren't even to the truck. Didn't think to shim them wish I had done that now.

I agree that the JCR sliders fitment leaves room for improvement. I have a set and they required a lot of modification for a "bolt on" slider. Would go a different route if I were to do it again.

You should've lol. Mainly wanted to keep it local. The guy lives in Port Townsend so at least it's still in the PNW. Had some interested buyers on the east coast as well. Thanks! I mentioned it to him, but he didn't seem very interested. I should get some of those cards to hand out from Pete. We did agree that if he decides to sell it in the future that he would give me first dibs. Still have mixed feelings on having sold it.

Thanks! Where's the great lakes area?

After a lot of going back and forth, decided that I'm going to sell one of my Comanches or at least test the waters. Definitely have mixed feelings on selling, but I rarely use it and could use the space. https://seattle.craigslist.org/tac/cto/d/gig-harbor-1991-jeep-comanche/7143261965.html

Wow! That is clean!! Nice rig 👍

https://seattle.craigslist.org/sno/ptd/d/snohomish-ax-15-transmission/7136340717.html

I sold a comanche Dana 44 for $500 a few months ago. All the axles previously mentioned are good candidates for a rear end swap. A lot of guys also run Ford 8.8 rear ends. They have the same bolt pattern, disc brakes and about the same WMS to WMS. Lot of options out there just depends on your budget and how much fabrication your willing to do. Good luck!

Sounds good! Thanks! I only need a driver's side window at this point. I hear yah with the A/C mine isn't working and I'd imagine the vent windows would help a lot in the summer months.

Yeah I have 2 sets now that I've pulled and between both still don't have a good pair. I have a passenger side that looks good. Mainly just need the driver's side now. That's an idea! I've heard of putting a coin between the latch and the window as a "fix" for the leaky windows.