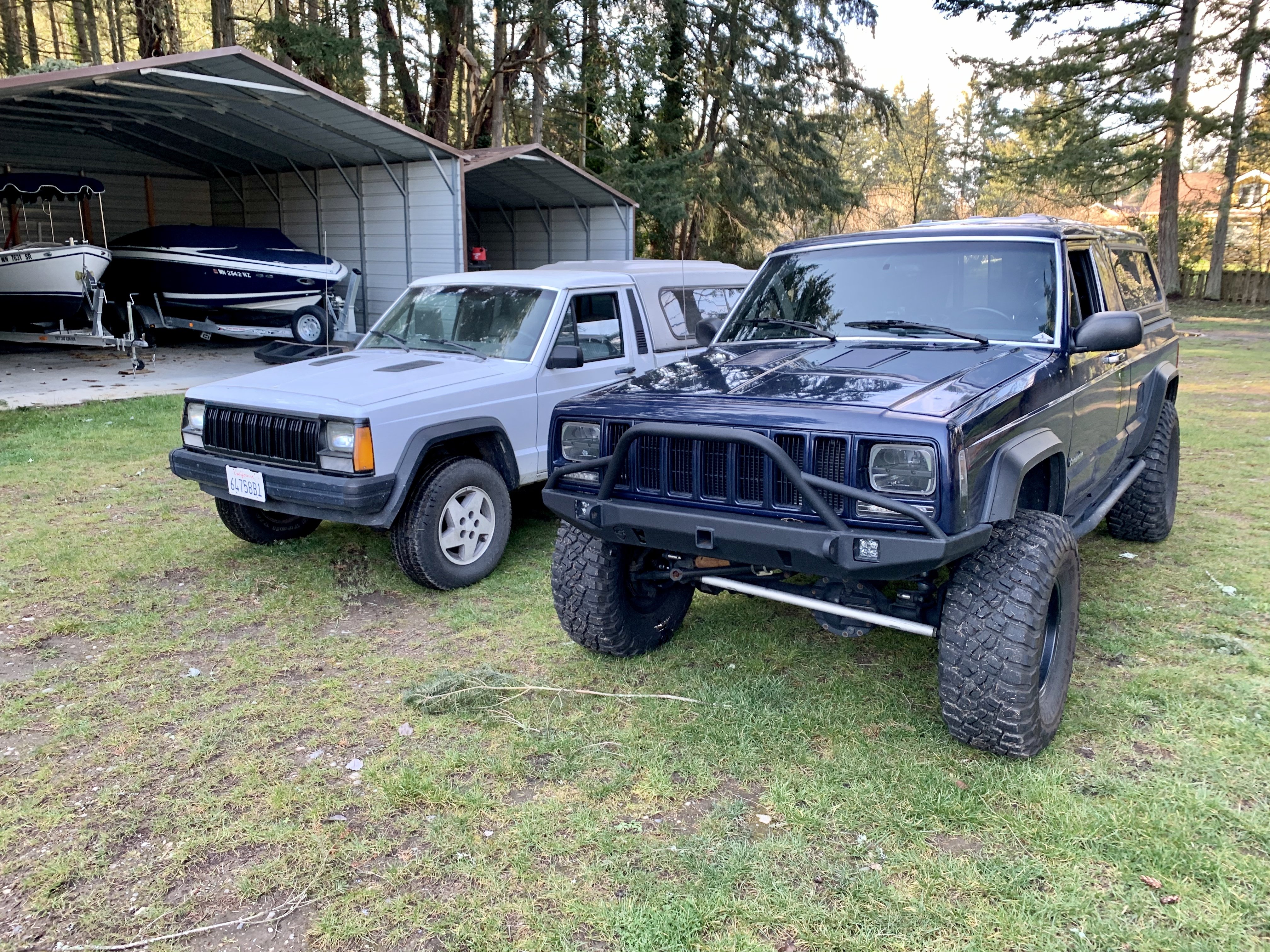 Posts

178

Joined

Last visited

Days Won

2
Ls2xjcomanche's Achievements

Comanche Aficionado (4/10)
I've seen it in person, and the pictures are an accurate representation of it's condition 👍

Ok thanks! The timing of this is terrible I just sold my house and was going to start moving stuff today. The trans mount looks to be ok. I tried to move the transmission and it wouldn't budge. Might have to look into getting one of those REM units.

The motor mounts and transmission mounts look fine as far as I can tell. Don't see any cracks. The engine's idle seems to be off and it vibrates more at or above 2000 rpms. The engine definitely seems to be stumbling though

Haven't had any issues like this before, but when my Comanche is idling the rpms fluctuate and when I give it gas the transmission stick shakes. I have a 5 speed AX-15. Any ideas on what I should be looking for?

Depends on the neighborhood lol... it's worth a shot, thanks!

Looking for a pair of bed rails in good condition. Not sure what the asking price is for these, but if you have some that you'd consider selling, please let me know, thanks!

Mine stick out in the front. Kinda was annoyed by it at first, but got over it. Now that I'm looking at it again I want to take them off lol

Don't think it's 2" but they definitely aren't even to the truck. Didn't think to shim them wish I had done that now.

I agree that the JCR sliders fitment leaves room for improvement. I have a set and they required a lot of modification for a "bolt on" slider. Would go a different route if I were to do it again.

Wow! That is clean!! Nice rig 👍

https://seattle.craigslist.org/sno/ptd/d/snohomish-ax-15-transmission/7136340717.html

I sold a comanche Dana 44 for $500 a few months ago. All the axles previously mentioned are good candidates for a rear end swap. A lot of guys also run Ford 8.8 rear ends. They have the same bolt pattern, disc brakes and about the same WMS to WMS. Lot of options out there just depends on your budget and how much fabrication your willing to do. Good luck!