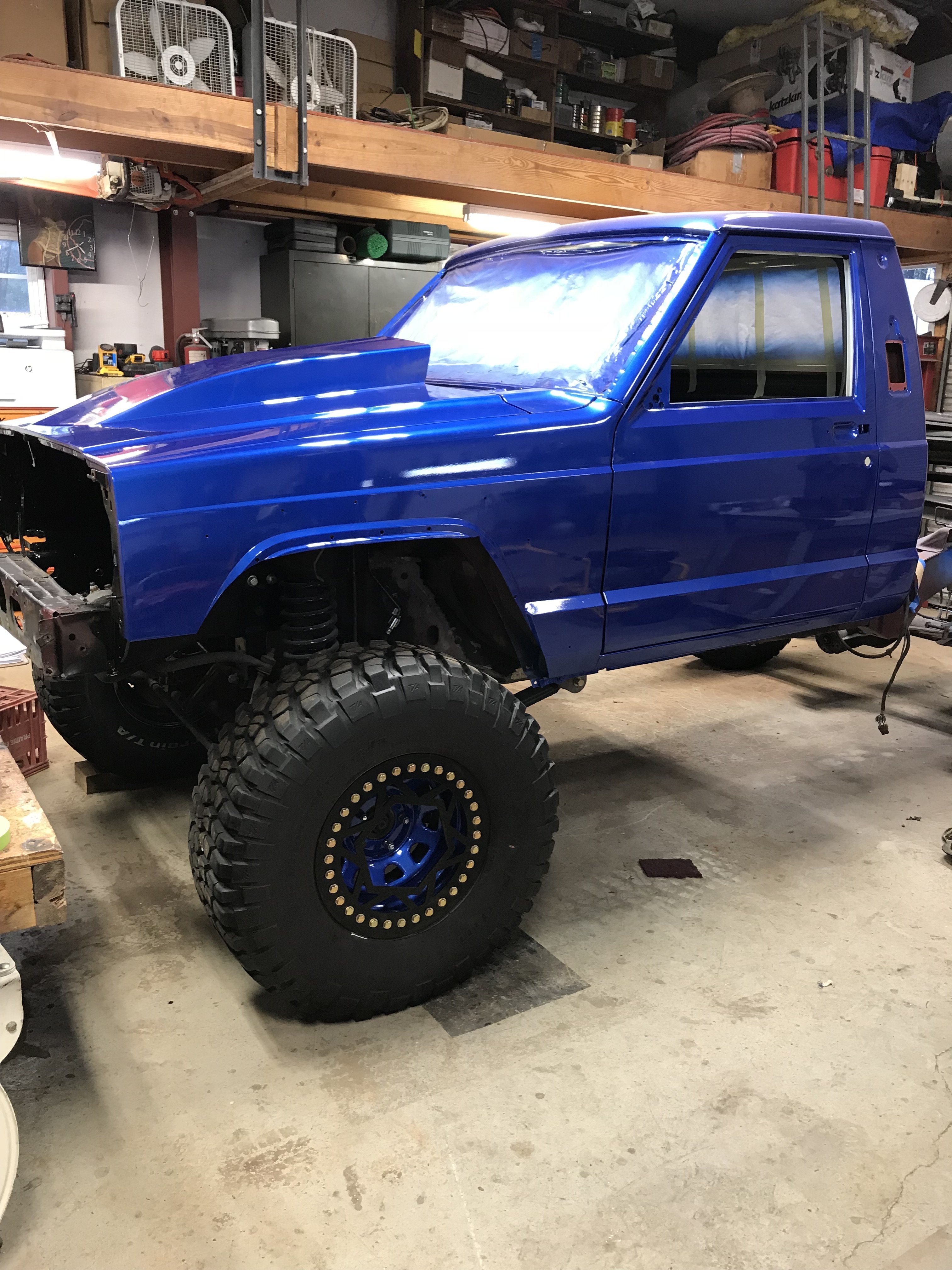 Content Count

751

Joined

Last visited

Days Won

1
Is their an after market on, my dealer close could not give me an eta on the clips from them. I should have mentioned that.

Does anyone have a part number for a 97+ a pillar push pins. In a bad need for some. Thanks

This has been my dilemma on my ls swap. Can not figure out how i want to run it.

They should be close, but I started with a trail blazer SS intake which is a high torque intake for a LS. I figured it was worth it for the final product I wanted.

It is a Holley 300-621 which was the lowest i could find. With that being said I did have to give up some low end torque due to the shorter intake runners. With every ls intake dyno numbers I have seen did not really make that big a difference at 3000 rpm. All are right at 400 foot pounds. This just gives me clearance for the intake box i am building. makin the hood functional. I have the sheet to start construction next week.

It was time to make some serious final decisions on the engine before I start running wires. That and I want to make the cowl functional for the cold air. This required me to ditch the TBSS intake and find a low profile one. This holly cam with fuel rails so that killed one other part I needed to get. Holley valve covers just clean up the install and make the coils sit a tad lower on the engine. Coolant vents to clear the intake and lots of pig tails and connectors to get an idea how I want to run the harness.

Tonight was spent mocking up my fan circuit to wee if it would do what I wanted. Thankfully it did with out any problems. The Schematic I made off of a GM Dual fan setup to run Four fans Mock up wired and ready Low speed, two fans run in series 6volts per fan. e High speed all four fans run in parallel and 12 volts to each Short and sweet with lots to get done.

Took a couple nights off of wiring and got the front and rear bumpers started, DirtBound OffRoad make a damn good DIY bumpers. Loved their sliders when Bought them. That is why I ordered all by mother XJ parts from them also. . Half way rough ground. Have a few small spots to redo after fill weld.

First night and first 7 circuits on the cluster built.

When I bough my halo 9 for the jeep I did not realize That I was going to have to make a custom radio install mount but all is well. OEM SEXY

All three lines are now run and in place and tight. Tank wiring and its time for the bed.

Tank hosed made and bulk head made and installed. Two more hard lines to run and finalize the bed fuel door. Then bolt the bed on and move to all the wiring.

Color is electric blue, from a 2004 SRT-4 neon. It's in the grange at the house.