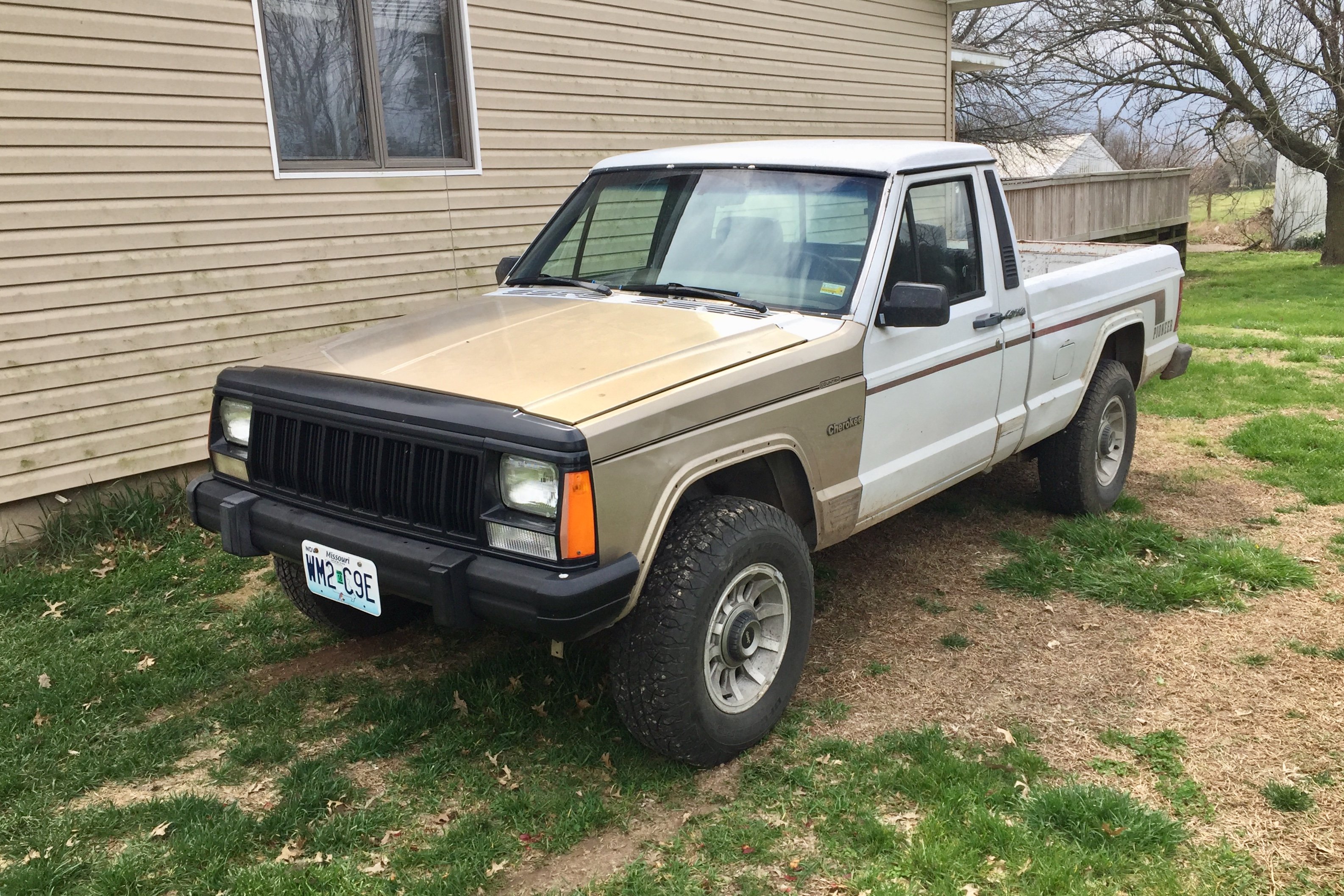 Content Count

121

Joined

Last visited
That's awesome. Can't wait for more.

Not a problem. Thanks for the reply.

Would this be available for shipping?

What lift are those coils?

I'd be down for one. I've got a spare sitting in my garage that was going to be for parts. So, when things get rolling along I'll have two that I could send back to you.

My buddy has spotted a few parked Comanches some what close to where I live this week so I may have to go knock on a few doors next week. Hopefully, if I have the time and money.

I thought my floor boards were nice with just having surface rust, but dang yours are nice.

I picked up an order of cinder blocks for my wife. I think she ordered way more than we need. I'm not sure if she's trying to test the limits of the truck or what, but I've had to pick up an order of gardening soil for her a couple times before and each time was damn near resting on the bump stops.

Size reference. I had sent that picture to my stepbrother when I first got them.

@BeatCJ I know all too well about the steel/aluminum cross corrosion. I've changed a thermostat where the bolt and housing had become married at the top hole.

I'm going to guess that one of the previous owners of the engine must have removed the fitting a time or two or this one never got anything put on the threads. All other fittings came off of all my other areas, including my renix manifold, well, I haven't tried the steel one in the same area on the renix I'm afraid of tearing it up since it may be needed by myself or someone else later.

I've done some recent searching of the webs for extra ideas as well and found that some people have made a home brew release penetrant of 50/50 ATF and acetone, which they claim works better than any store bought product. I'm wondering if I apply heat and put a bit of the concoction on if it will work it's way into the threads to help with the efforts?

@schardeinyes the fitting in the top photo is what I am needing. If you do have a spare that you would be willing to let go of I surely would appreciate it.