Posts

354

Joined

Last visited

Days Won

1
Profile Information
Location

Orange County, California

Interests

Outdoors, Fishing, Shooting, Camping, Hiking, Surfing, Running, Art, History, Architecture, Design.

CoastChief's Achievements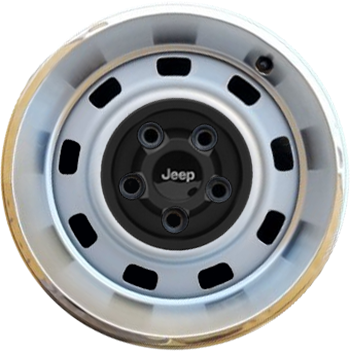 Comanche Aficionado (4/10)
No longer for sale. stopping production.

looks great! Thank you @eaglescout526

thank you so much for offering! A member was kind enough to lend me one for casting.

My parking neighbor complained to property management about my oil leak. I was kinda embarrassed but more so weirded out my neighbor would get that pissy. now no one can complain. I have the cleanest piece of concrete in miles lol I checked my oil and was down significantly. Changed the oil, getting ready to change transmission oil for the first time.

Leather refresh on the rubber? thank you!

I finished these but than I realized I goofed and didn't make out the MJ ones. Ran out of white matte vinyl for awhile during covid, moved. Etc, etc, Liiiiife. That is a favor I'll have to get too right away!

Good morning, I apologize everyone , life has gotten very busy. Here are the molds for the body moldings. I will be sending out some sample sets for some members to test for overall review. Now, from here on out. I'm just testing what feels right in terms of strength. Along, with testing durable white rubber paints for lettering. excited to get out these really clean reproductions. Make me want to re-cast the body moldings. next reproduction - Cargo Light

I have found I can cast most items with reasonable success for reproduction. I want to meet the best expectations for those looking for more NOEM reproduction parts. I am reaching out to see if anyone is willing to lend over/ keep an eye out for parts for casting. - NOEM Body molding short/ long ( I have body molding available , but it seems to fall short for those looking something closer to NOEM ) - Small rigid plastic parts of any kind that are not reproduced. ( Cab light is in hand for casting )

going to cast soon. gathering material for new molds. everything takes 30 minutes in the city sadly.

Happy 4th I'm at 154,000 miles now! here are some small updates on the truck.

It went really well! The only thing that upset me is the mechanic let my calipers rest hanging from the drive lines. Kinda put me in a mood the rest of the day lol. seeing how easy it was I'll do it myself the next time. my rotors maybe had 1mm on one side. scary condition.

thank you guys for looking out. Someone pulled through in minutes ( A G A I N )! Happy Forth Everyone!