 silvertwinkiehobo
Members
Posts

230

Joined

Last visited
Recent Profile Visitors
The recent visitors block is disabled and is not being shown to other users.
silvertwinkiehobo's Achievements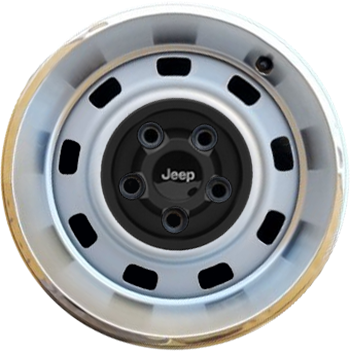 Comanche Aficionado (4/10)
I wholeheartedly agree, I could only stand my aunt's zucchini bread. But, as I've gotten older, and mellowed out from acting like a spoiled brat, if the zucchini is in a squash saute, a Primavera sauce, that kind of dish, I'll grit my teeth and eat it. Not gonna kill me, actually healthy, but I legitimately cannot stand the taste and texture of it by itself.

I'll ask him, but I thought he said his unit was TIG. One thing, we're using cored wire, no shielding gas. And Cruiser, yeah, we definitely need practice.

I'm on the Fullsizebronco.com forum, and one of the other members is an Air Force Sergeant that crew chiefs a C-17 out of Dover AFB. The thread of his exploits pics is several years old, several pages, and updated just last week. He's got some pretty darned cool pics of cargoes, other aircraft, places to (barely) fly in and out of. As for me, I always look to the skies, but when I have a tater for a camera, all I get is specks in the sky. But where I live now, there's a USAF Aux field (Randolph Auxiliary Field, Seguin, TX) where occasionally, T-38 trainers will do landings, take-offs and 'touch & go' practice. One of these days I'll get up there, park off the highway near the flight path and watch the student pilots fark up occasionally...maybe get a decent pic.

BTW, that bottom pic was shot right after the welding, before it was wire brushed.

So Joe and I are dead-set novices when it comes to welding. His '66 Monterey Breezeway sedan needed exhaust baaaad, and we scored mostly factory dual exhaust and manifolds from a '66 Galaxie with the same 390 engine. BUT, the Monterey is a smidge longer than the Galaxie, so we had to weld in pipe extensions. For those of you experts who do weld, please go easy on us. Joe did the welds on the left pipe (bottom pic), I did the welds on the right pipe (top pic). What did each of us do wrong? These were done with a Lincoln TIG welder, and Joe had set the controls, so I don't have the particulars.

Got stuffed like a turkey Thursday, I had turkey and the trimmings for lunch yesterday, and just remaining trimmings this morning for brekky. Except for the turkey meat (we had two smoked turkeys), the majority of the food's just about gone.

I wish my Tonka Toys way back when looked like that dually.

Damn. We're down in South Texas. Joe (Maveric) just swapped from the original bench to buckets/console, courtesy of member Torq_Shep, and now the bench is taking up space in the garage.

Cleaned inside and out. The bummer was that two of the tires had deep tread...but they were thoroughly dry-rotted. Anyway, so in looking at other rigs for parts, I spotted another XJ, which turned out to be a '96, that had power mirrors. The mirrors were gone, but the door harnesses were there, so we'll now have the mirror wiring connections, and after we lay out the central harness and pin out their wires, we'll swap the door harnesses and install the power mirrors. I think Joe ordered the plastic mounts from our fellow member (his name escapes me) who is 3D printing them, so once we get those, it's just a matter of a new control switch. Stay tuned, for shenanigans inside, and outside, the cab!

Courtesy of Torq_Shep, Joe was able to get his long-desired bucket seats and later snagged an XJ console, to redo his interior seating, plus power remote mirrors and some wiring. So, Sunday, we hit up Pick n Nose SA because they have a couple new XJs, and so, starting with the red '94 Country, we got another woodgrain dash trim, including the undercolumn trim piece! The dash trim is cracked, but not all the way through, so some gentle plastic welding will put it back together. Then we scored the buckets, for which the seat covers match his interior, and the fabric is in good condition. Just a couple rips on the vinyl. Also, we grabbed the 'snowflake' wheels off it, to swap out the boring 5-spoke cast wheels and give the rig a swankier look to it. According to Joe's research, they were never offered for MJs, likely they were added to the XJ catalog after the '92 MY. So, a Comanche with snowflake wheels....

Okay, cool. I've screenshot your post so I don't have to tear my hair out looking for it on here. Appreciate it.

Holy Thread Resurrection, Batman! Joe and I will be addressing his rig's recent bouts of death wobble after replacing the Pitman tie rod and the track bar. It looks like the alignment guy saw a worn balljoint, but said the alignment was still in spec. We'll see. Anyway, I have only found a couple threads that mention an adapter specific to the Jeep front axle for pressing the balljoint, but no info on what this adapter is for or what kit it would be in, since it's supposedly not in the basic press kit.

Say something nice..."At least it was done to a Dodge."

Yeah, the '87 box will work, and $35 is what I paid at the Pick n Nose last year for one that Joe and I ended up not using. If your rig has PW/PDL/AC, make sure you get the little inserts with the pigtail wire that allow you to hook up your accessories.