 Posts

133

Joined

Last visited
Whitaker717's Achievements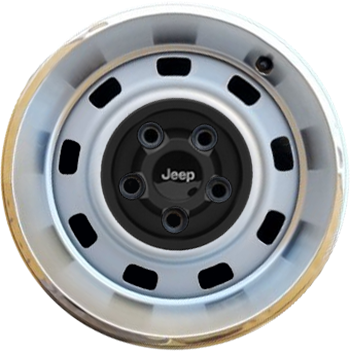 Comanche Aficionado (4/10)
I would prefer to keep them all together. If they don't go away within a couple months I will let you know.

I doubt they do. One tire is shredding.

Hi guys It's been a hot minute since I have been on here. I have the original rims and tires that came with my Comanche. The tires are absolutely shot but the rims can be salvaged. Have all the caps too. I have a set of turbines and Jeep rims so I don't need all 3. These are FREE to anyone who wants them. I am located in central Illinois.

Amen! Working on figuring that out. If I get an offer I will sell it, if not I just may fix him and keep him.

I don't think so because I drove it around for a couple thousand miles after I got it. Looking back though I do believe it was leaking or something because after the flush and fill my coolant wasn't bright green it was more dark color. I think it was a ticking Bomb and didn't realize it.

I actually had driving it again for awhile. It was actually in the shop for basic maintenance again. Just stuff I wanted done like speedo cable, new e brake cables an oil change and new oil pan gasket. Got half way home and it started running like a diesel. Oil pressure went to zero and temp skyrocketed. Blew the reservoir tank up and was smoking.

I believe it was. That's one of the reasons it was in the shop. But I had fluid in my driveway and couldn't figure out where it was coming from. That's where he found the leak. He replaced everything and then did a flush and fill.

If I remember right not very long. It was in for some basic maintenance and if I remember one of the ports where a hose attached was rusted and leaking. We just decided to change out the everything when he had the radiator out. Like water pump, thermostat and clutch fan.

He is looking for one now. He had a lead on one for 800.00. He was wanting more info on the engine though.

It was the same mechanic. I actually blame the guy I got from. He had it sitting for along time behind his garage. I knew it was bad for them but I didn't think this would happen.

According to my mechanic, coolant has went down into the bearings. He says that it will cost more to rebuild it then to put in a loaner engine. I'm not sure if that's true or not.

Hi guys, I think it's time to end my Comanche experience. I blew a head in my engine and don't really feel like putting more money into it. Plus my wife is about to kill me. This is currently at a shop while I figure out what to do. The color is briarwood metallic but got a crappy paint job from a guy. All the bodywork is done and solid though. It is the 4.0L with 4x4 and automatic in the floor. I have put thousands into this thing for this to happen. Here is what I do to it: -New radiator -clutch fan -water pump -thermostat -alternator -all new brakes front tires back. Pads rotors, calipers, lines -headliner -rear shocks -newer tires - roll bar -new radio from Best Buy -plugs, wires, cap i am hoping to get 6-8k out of it although that might not be realistic. Obviously it's not perfect but if someone has engine knowledge it won't take much to get it going. I will attach a few pictures of him. Shoot me an offer. I do have more pictures of the work that's been done too

This whole thing is a mess. Lol. My wife's about to kill me. I think it will be the end of my Comanche experience unfortunately.