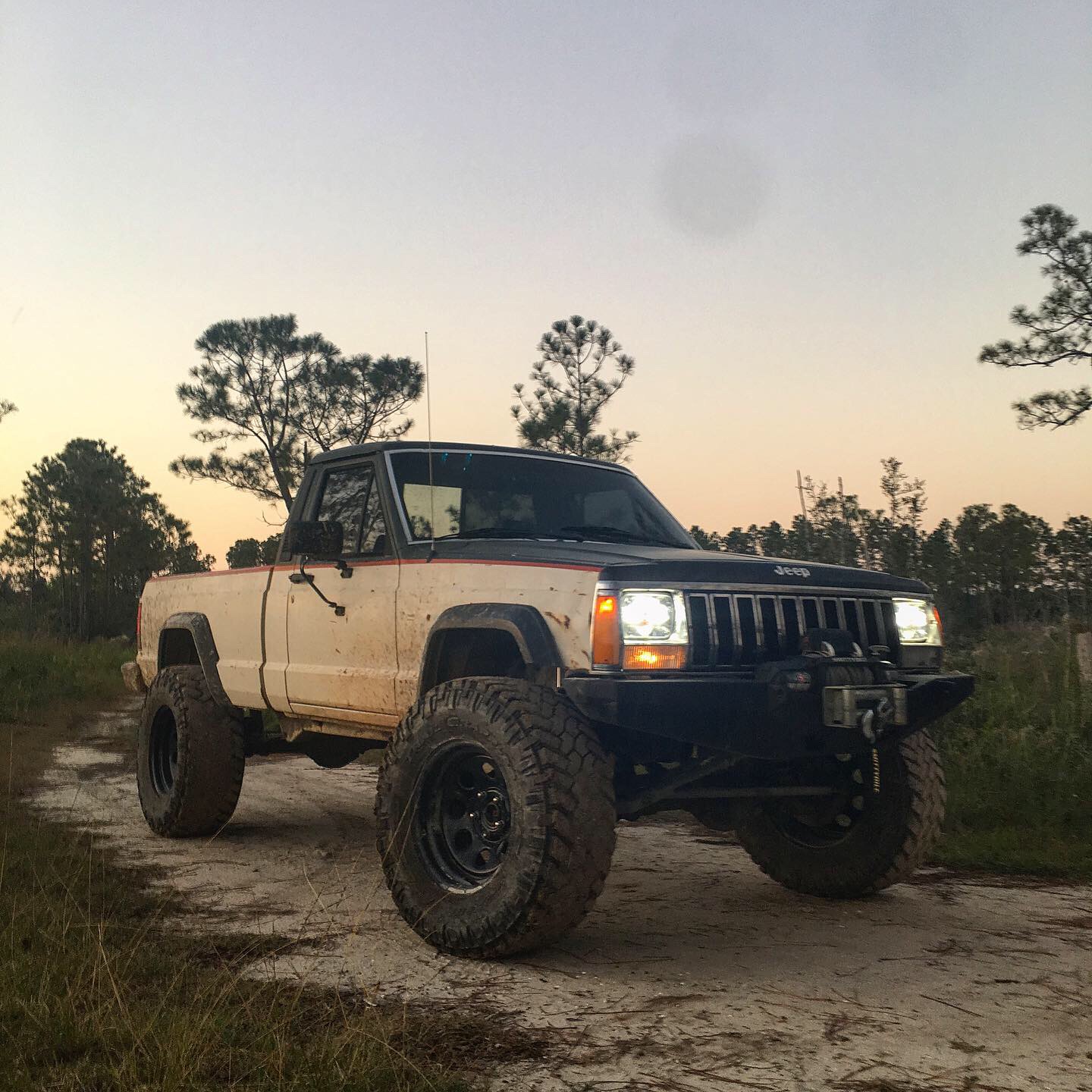 John Richard Page
Members
Content Count

5

Joined

Last visited
Recent Profile Visitors
The recent visitors block is disabled and is not being shown to other users.
You made all that yourself?! That's some talent you got man it looks great. I'll show you my console sometime maybe you'd like to troubleshoot a little bit haha

I LOVE my Comanche but I HATE single cab trucks without a bench seat. How did you pull this off?

Thanks man what brand gears did you use?

That Thanks man I have the 5 speed in mine I don't want to mess with the motor yet because Ik it has a lot of life in it but I was looking around for a new transmission. Would the stock AX 5 What are some brands you trust that make quality gear kits?

Hello I'm new to diy I have a comanche with the I-6 4.0L looking to beef it up it is my daily, work, and play truck. I'm running 35s right now and the truck is much too weak. I've heard changing the gears can help but not sure what is best??

i do not use instagram or any social media. I'm on this site and can always be reached through this site. i appreciate the invite but welcome you to the club. many people here are very happy in answering questions and gaining insight from. many to aspire too as well. mines not pretty but it works and that makes me happy. 

I'm not big on social media either but I do like seeing other people's builds. I actually spotted a Comanche a few days ago. I've never seen one in a year of living here. It was white stock and restored. Very clean I believe it was a 91 model. I turned around and pulled over next to it. The owner of the manche was repairing some hurricane damage. He walks back out to his truck and we get to talking about our Comanches and he eventually tells me about this website and I've gained so much in just the past hour of being on the site. This is a really cool place and I'm excited to dive into it and hopefully pass it on to others who where in my shoes! You are very helpful and seem to know your Comanches! I'll definitely be back!

i have been through the years very educated. like you, i started learning on a stick with a bad clutch and bad fuel pump. had to have good year replace power steering pressure lines cause i had no idea. my brother saved my bacon by paying for it, merry christmas he says. was a life saver as i was in Atlanta and I'm Just a farm boy. 🤫😂 needless to say i can handle that same job on the side of the road in the middle of no where and that makes me feel self assured. All from the love of the mj and this site with its many members is why. lots to learn if you can read. if not learn here and be that much more better. 😁

glad you made it here, take some pics and go start your forever build thread and keep a record of all those upgrades in case you got to go back and remember what you did like me. 🙄

I have the 4.0 in mine. I'm running 35's right now and the truck is a bit too weak for them. I'm new to diy and am ignorant haha. What would you recommend if I wanted to beef it up a bit so I can haul lawnmowers and stuff like that. I know upgrading the gears will help but not sure what is best. Maybe even downsize to 33's??