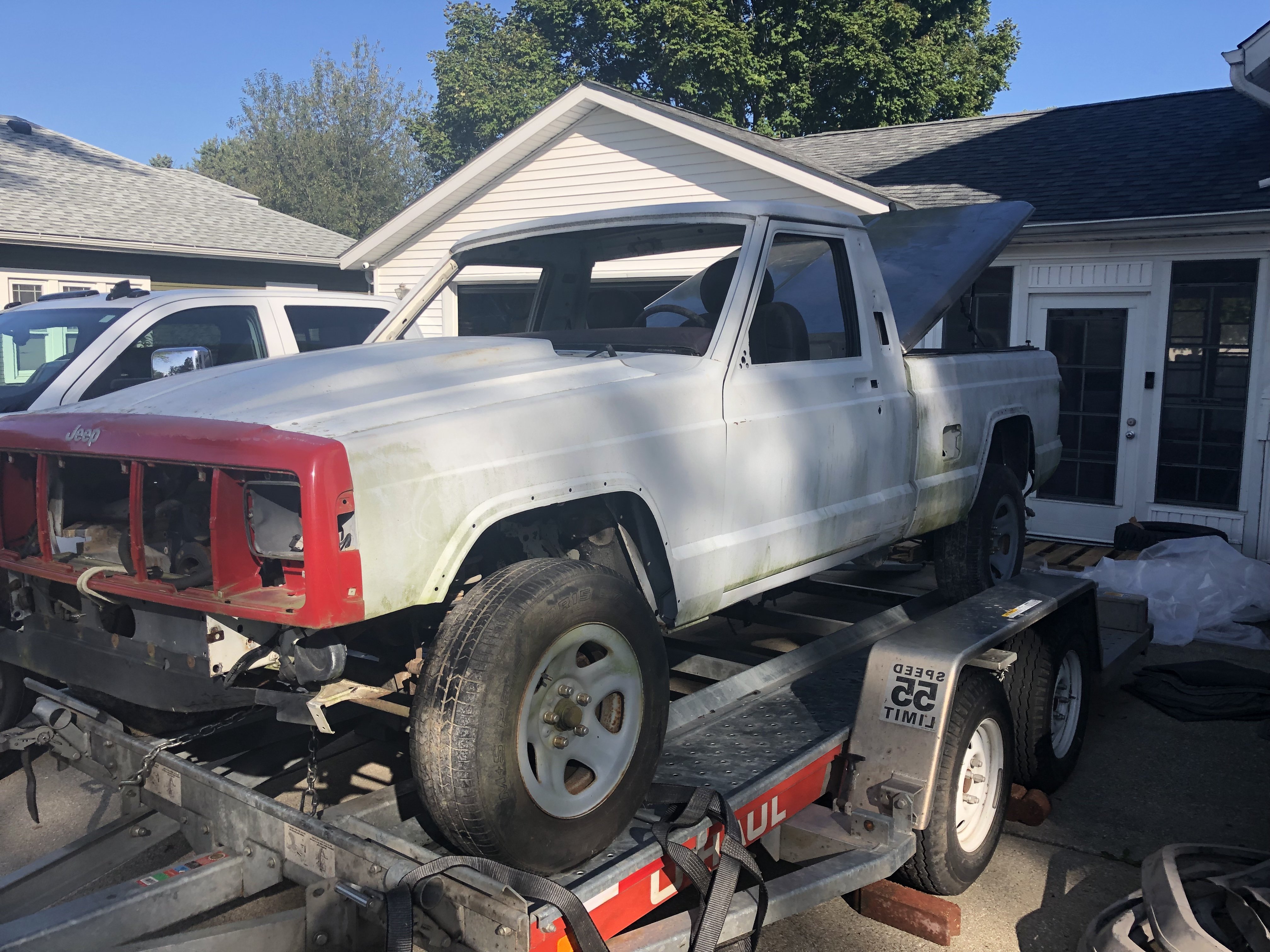 Posts

27

Joined

Last visited
Recent Profile Visitors
The recent visitors block is disabled and is not being shown to other users.
ValpoManche's Achievements

Can Spell Comanche (2/10)
Lol @89 MJ. Need to find another one or two for builds. Best from bumper made for MJ/XJ!

Thank you guys! I have done the rear ZJ swap on my XJ. So I am familiar with the ZJ prop valve for regulating fluid to the rear brakes. Haven't done a WJ booster swap and was seeing some different posts on options. Since I have everything apart on two different MJ's and a third in process, I am planning on a trip to the local JY and figured I'd get a list together for anything I can find that will upgrade from stock. I may just end up pulling all components from the WJ and also any ZJ's if they are there so I have parts and pieces to assemble. @Tex06Ill let you know if I need your parts. Gonna have lots of extra parts when o get these done. Let me know if your looking for anything.

Happy Thanksgiving Everyone! Anyone have a template for the meter snow plow setup? Found a plow setup but no mounting brackets. Just putting this out there in case someone has a template or maybe has a set off their truck that could trace and post up here for member use.

I have been spending a lot of time reading about brake booster upgrades. Everything from WJ to XJ. For those running 31-35 tires on long bed 4x4 setups, lift is not critical; What modifications have you found to work best? I will also be running rear disc brakes, so this will be an additional factor for performance.

Anyone do the external AX-15 swap while updating to OBDII and putting in a 4.0 HO with the updated wire harness for the 4.0HO? Looking to rule out the need to hack into the harness other than the rear tail lights. The external AX-15 I am using is from a Cherokee.

I'll check my parts truck and parts bins. If I have extras of these I'll send them to you and ask to get one back to install in my frame off resto I'm working on.

Frank: Want to order one with Amber cab lights. Email me at asworden@gmail.com for making payment arrangements and to get me shipping info. ValpoManche

Anyone have one or know someone who does? Pic below is what I'm looking for. This one is on my XJ.

Does anyone have any wire diagrams or know where to find them for a rear power center? I don't care if it's connected to the engine bay battery or a separate battery in the trunk. Thank you in advance. Want to run two 110 plugs, 1 usb, and 2 cigarette outlets.

Pete, how about Dodge Nitro 8.25 with discs and with locker?

Has anyone located, like @Pete M , the ultimate places to put new grounds on the MJ? I'll be rewiring mine as I covert to 97+ Cherokee. Just curious. Or, has anyone coated it in dielectric grease and found a way to trap the grease on the ground?

Thank you! That's what I thought but wanted to check.

97MJTIM Do I only need to pilot bushing from the 73 CJ, or do I also need the pilot bearing? They are two different parts. Thus, do I need to replace both the Bushing and the Bearing? Thank you for the detailed write up. Hopes this posts as I don't think my prior response did.