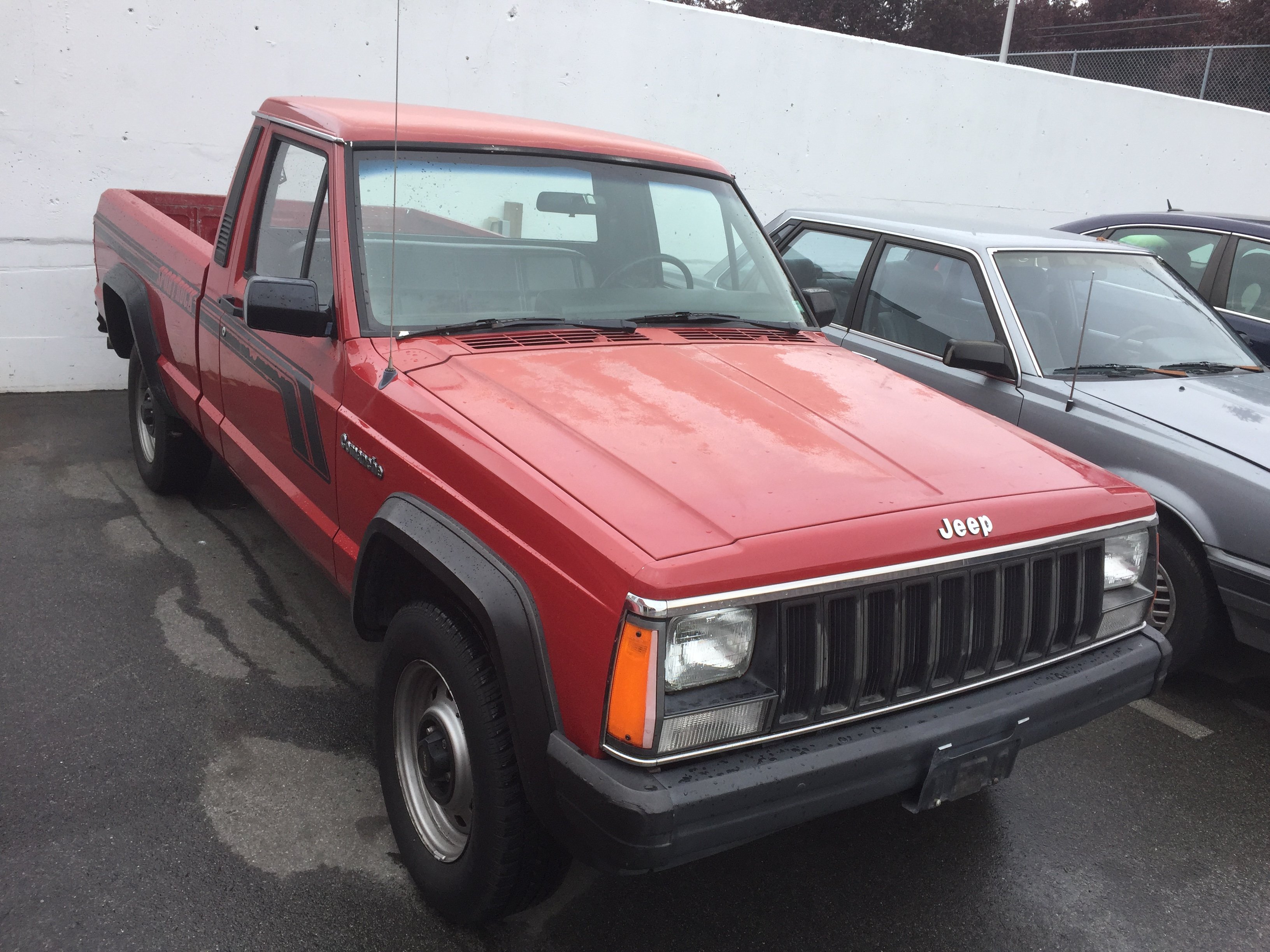 Content Count

20

Joined

Last visited
Profile Information
Gender
Location
Interests
Thanks. So the 2.5 throttle body is Renix.

Ok.... as I'm new to the Comanche/ Cherokee thing.... all 11 of my other jeeps were from 43-68. What is RENIX and does my 87 2.5 manual Comanche have this?

I've added power steering now and as this is running so perfectly it's a real blast to drive.

Absolutely right Minuit. I apprenticed on all the European cars in the late 70's and it was standard procedure during tuneups to gradually pour about a cup of water into a running engine to remove excess carbon.

Soooo. How do I purchase t shirt

Thanks for the advice. Let the soaking begin.

Doing my clutch next week on my 87 4cyl 4 speed. Any surprises? How easy does shifter come out? Thanks.

Just replaced idle step motor... all perfect now.

I'm looking to install those type of mirrors too. What do I do with factory door mirror holes?

All done. Finally gathered up all the parts, even the coveted reservoir, and wow, such a pleasure to drive now. Thanks for all the tips.

My 87 2.5 has no idle cold, suggestions? When warm, it's a perfect 800.

I'll be putting on on. Cleans up the exhaust smell as well.

I'm just vaguely remembering there were a few early years when small trucks were emissions exempt in Canada

I've got a Canadian version 87 2.5 Comanche and was wondering if it came with a catalytic converter?