Posts

234

Joined

Last visited

Days Won

1
Contact Methods
Website URL

https://www.instagram.com/piratestaz?r=nametag
Pirate_Staz's Achievements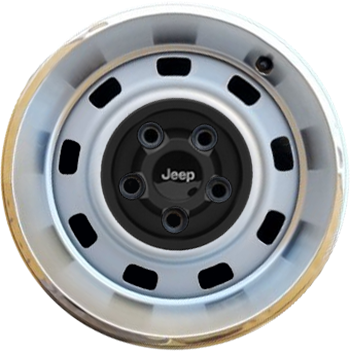 Comanche Aficionado (4/10)
I know right lol, I'm so used to the driveshaft in the comanche being as long as I am

you would think but loading that thing up to go camping is like playing tetris its no easy task haha

Oh yea, Also did the Teraflex SYE + Adams driveshaft combo shortly after buying it, so far its completely gotten rid of the high speed driveline vibrations and in my opinion 100% worth it! (ignore the wet axle thats just the remnants of the infamous rear main seal leak)

Howdy, its been awhile since ive posted here mostly since I sold my comanche and havent really had a reason too, but worry not for I am still in the Jeep family as the money I got from selling my MJ I turned right around and used to buy my friends TJ! This isnt my first wrangler as ive had 2 YJs previous to this but it is so far my favorite I think. here's a pic from the same day I bought it and I immediately took it off road, temporary tags and all! A nice aspect about it is it was built by my friend who worked for an offroad shop at the time so the Teraflex 3" short arm lift, 1.25" body lift, Billstein shocks, RockJock 1-ton steering, 4.56 Yukon Gears, Detroit rear locker, 35" General Grabber X3s, Hanson Offroad front bumper, K/C lights, a TJ Rubicon Dana 44 rear swap and a few other things were already done as well as correctly maintained. He only put about 5000 miles on all these parts so when he offered it to me for well under the current market rate it was a no brainer. (perks of having friends with money to blow I guess lol). Since then ive already taken this TJ through box canyon twice, Sedona twice (including Schnebly Hill), Backway to Crown King (where I popped a wheelie on the Escalator) Glamis California and Sycamore Creek I even got my first ticket in it! After all this wheeling and speeding I finally had some cash to add some mods of my own, the first of which being that I would eventually need a tire carrier. I'm pretty picky with that kind of stuff so I searched around for while until I found the Swing Out carrier made by Gen-right offroad: With the tire carrier I also added steel corner guards from MetalCloak, and the Max-Bilt Trail-Taillights. Here are some pics with them on in my most recent wheeling/hiking/camping trip to the Sierra Ancha Wilderness: I'm really satisfied with my parts choice and Ive got even more planned for this little TJ in the form of engine upgrades (or swaps I should say) that should turn this thing into a real beast of a machine! If I can figure out how to post videos without them getting compressed ill add them below as I have a few. Ill also update and post pictures when I can remember to :)

it was rusted through in a few spots, trust me i almost grabbed it myself lol

this was in fact the one i was pulling parts from

Graham Cracker is now sold and currently resides in indiana. Godspeed to her. I on the other hand now own a 2001 TJ, ill get another MJ someday soon.

In that case I'm raising it to 10k ;)

Well, they drove 13 hours down here only to end up passing on it, i even offered a lower price but she said "her gut just wasn't in it". Can't really argue with that so she's still for sale! I'm even lowering the price to $8k OBO so if you or anyone you know is interested, hit me up :)

thanks! Soon as I have a reliable daily ill be back with another MJ in no time! Graham Cracker was my second after all, so third time will be the charm

I'm not sure if they have an account here or not (if not ill tell them to get one set up) Yessir i am, give or take a few hundred at least. Everyone wants an AZ truck with no rust haha

To think, it was right under our nose this entire time....

A couple of reasons, one I definitely think I bit off a bit more than I could chew with turning this truck into a "dream build" of sorts. The second reason being a by-product of the first where I realized if i want to buy a house and propose to my girlfriend by next year I probably shouldn't have a 34 year old truck that needs constant attention. I would definitely park it and buy a secondary daily if I could but I live in an apartment complex and don't have the space. Besides the space issue, I would feel bad just having it sit there being neglected so I think sending it off to a new home with someone who will continue to build on it and use it is the best course of action for now. Whats funny is they said if down the road I end up deciding that ive made a mistake or can't live with the decision ive made theyd sell it back to me haha, but I don't think I would make them give it back. Ill definitely get another one in a couple years though, who could stay away? I still have em, you interested in buying? Ive also got Rustys 9" coils, and an IRO 3-link long arm kit

Buyer ended up passing out of a 'gut feeling' so the following text is not accurate: I've found a buyer too, they're coming down from Colorado and they own Several XJs and one MJ already. Its a long story but basically my MJ is replacing the one they have now and I know it'll be going to a good home

I was wondering when someone from here would catch wind....