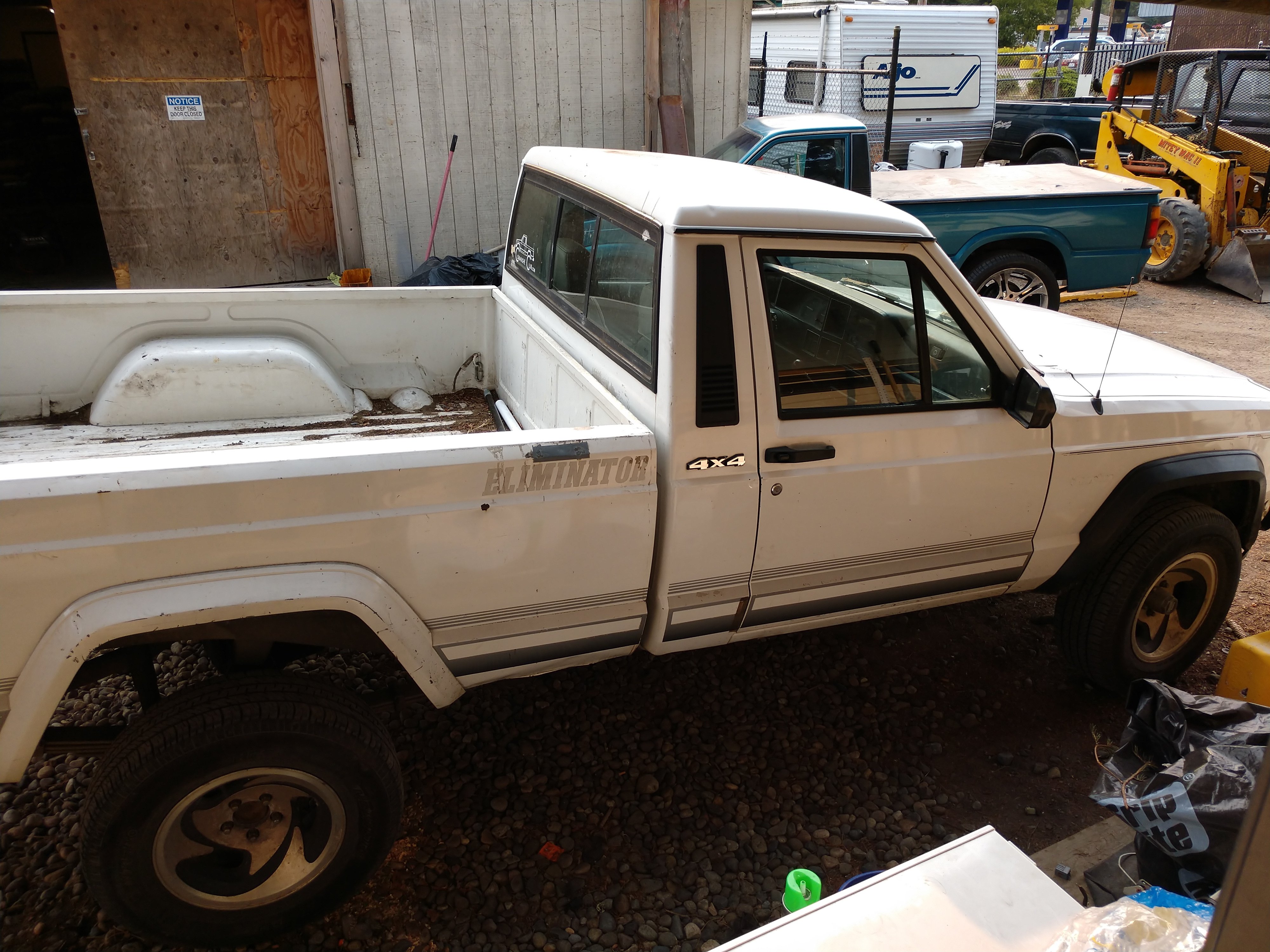 Content Count

63

Joined

Last visited

Days Won

1
Profile Information
Gender
Location
Interests

Wheeling, turning wrenches
Would anyone know where to get a new combination valve? There's no mj's in the my around here the closest I've found is K.C. kansas. That's a long haul from Washington

Well I shouldn't have said anything, my booster started sucking air so now I'm putting in a new booster after white knuckling it for two days over the Tacoma narrows bridge and back just waiting for payday

Well I have the upgraded axle in, getting ready to take it out on a test drive. Thank to everyone who gave me advice. As a bonus this just arrived a day early. Think my next upgrade is going to be the booster

Hi, my name's Ted. I live in port orchard. I have a 1990 eliminator, ax15. I'm currently swapping out my front axle to a non vacuum one, should be done today

K, I tried using a punch but I couldn't get it to move. I'll stop and get a different one.thanks

How do you pull the pinion shaft on a front D30? When I checked the hole I couldn't find any kind of pin

Just a quick update, got my new undersized bearings today (the only ones I could get). Ran the cap bolts to 80 ft. Lbs and the plastigauge says I'm within specs, so now I can actually start on my rebuild now

Yes it's on everything, I'm going to go get some plasti gauge tommorow

I got my block back from the machine shop with new Pistons and rings, I dropped the crank in installed the rings, dropped the Pistons in, put the caps on. With everything loose it's hard to turn the crank. When I put 20 ft.lb. on the caps I can't turn it at all. Before I took the block to the shop I re ringed the original Pistons and turned the crank just fine the box for the Pistons says it's over .040 and that's what the shop did to the block. Any ideas?

Just got my block back from machine shop. New cam berings, punched out .040 over, new Pistons and rings. Crank is in cam is in, had to take a side trip to make a deal for some stock eliminator rims

Is it just going to be a straight swap and then plug the cad lines?

I just got a front axle from the junk yard and I was going to swap diffs, but now that I thinking can I just swap the whole thing? It's out of a 92 Cherokee and doesn't have the cad. And yes it's the same gears as the rear that's why I bought I right now I have 3.07 front and 3.55 rear

Tyvm, going to start working on it today

My MJ has 3.07 front and 3.55 rear, I just got a 3.55 front axle, did jeep put a crush sleeve in the diffs? Haven't even looked at them yet.