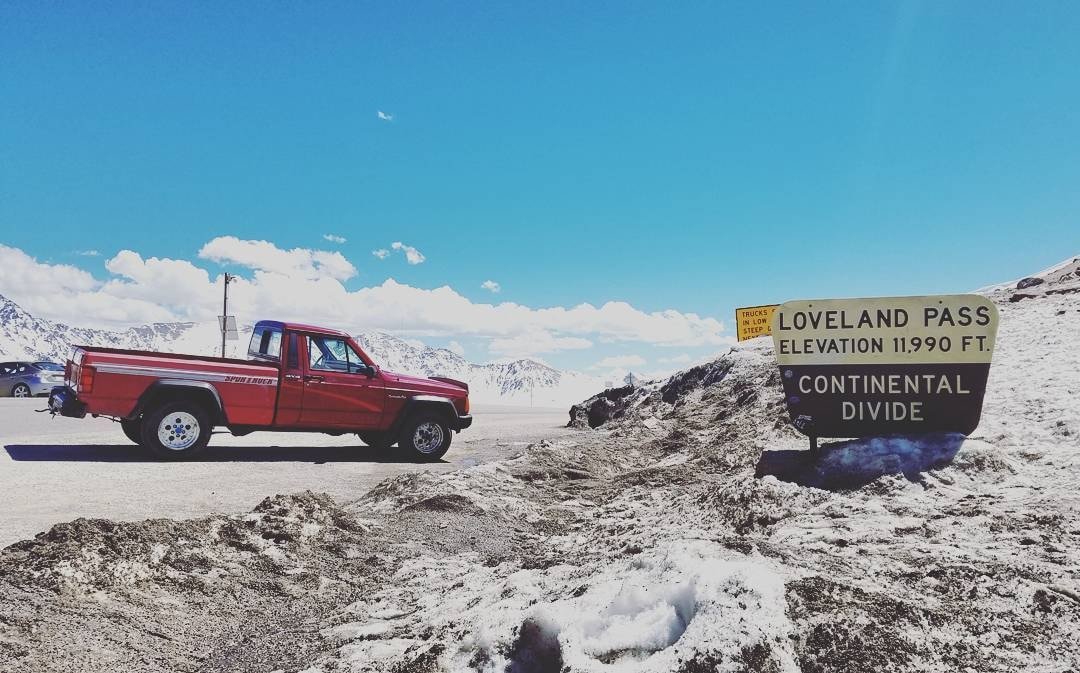 Content Count

30

Joined

Last visited
Recent Profile Visitors
The recent visitors block is disabled and is not being shown to other users.
Everything on the truck is factory except the rear bumper and grill. But It was 235/75 tires on it which give it a tall appearance. I am going to throw from 235 65 white letter tires on it soon.

don't worry, its getting everything. Its going to be a show truck. You will be able to eat out of the engine bay.

Well i plugged back in the C303 Connection and it must love me because it fired right up. New fluids and tires and it will be road ready.

Hey there friends. I've been on Comanche club as mostly a lurker since 2011. I've got my first comanche in 2008. Ive had way over 10 since then. I have always searched for my own Street comanche. And this year I was fortunate enough to scoop up Number 12 from a loving family who have had it since about 1993. The truck was sitting about 3 years when I got it. C303 connection was unplugged and the clutch and brakes need to be bled. When I saw it for sale I immediately called and put money down sight unseen. Best decision ever. I dropped everything and drove 8 hours from vegas to northern California and picked it up. The family was very happy it went to a true comanche enthusiast who plans to restore it. Its absolutely rust free. Like brand new underneath. Has 15x,xxx miles. It's missing the 1 rear piece of body kit and the bumper was swapped for one that would tow decades ago. Grill is different and the interior needs to be redone but it's all there. So anyways here it is in all of its glory. STREET COMANCHE #12

I would be outsourcing the printing. But there are mutliple methods to produce it other than 3d printing once the CAD file is complete . 3d printing would be great for the first prototype. Then i can make molds and do other things.

I would be happy to have the rear bumper. I am just saying, I can accurately and safely duplicate the body kit if you or someone helps out. I literally just need the rear pieces the rest i have on my truck and can scan them on my own.

Good to know someone is hoarding the street comanche kits putting it on NON street comanche trucks. When there are real street comanches that need the parts to become complete pieces of history again. Nice.......

Sorry but there aboslutely ARE ways to duplicate the body kit perfectly. I have access to 3d scanning and reverse engineering technology. I can scan it. Put it into CAD and then have it 3d printed.

I need the rear ground effects bad! Please pull them and ship them to me in las vegas. Ill take the badge and the grill as well!

Damn i shouldve cruised the forums harder, I'm local and needed this so bad.

STILL IN NEED! I NEED AT LEAST ONE WHEEL!!! jeepers help!