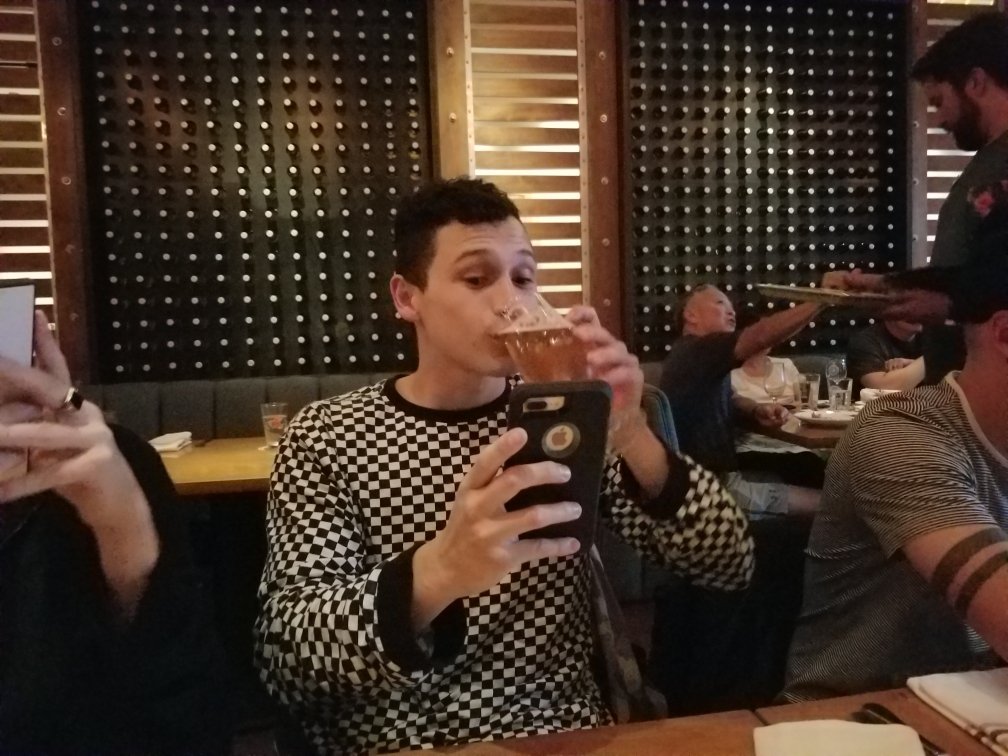 Content Count

25

Joined

Last visited
Profile Information
Location
Interests

Aspiring firefighter. Currently a full time EMT. I love working on cars (Jeeps mainly) and snowboarding.
Recent Profile Visitors
The recent visitors block is disabled and is not being shown to other users.
Passenger tail light? if you haven't already sold it ill buy it whenever. PM me

Aye so I have a question I haven't seen yet. I have a Ford 8.8 on my build and I need a rear drive shaft that fits on the axle , hooks up to my transmission (automatic ax15), and is the proper length. Does anyone know a specific one that would work? I have a link to come I think will work https://www.carid.com/dorman/oe-solutions-rear-driveshaft-mpn-976-166.html?singleid=2254745322&url=1069964

Appreciate everyone's help. I think I feel pretty comfortable as far as the seats and windows now. My biggest issue now is figuring out how to wire the tail lights using the new harness, because the tail lights and harness off the 1996 cherokee are not nearly as long and the fitment in the stock MJ tail lights seems like a nightmare

Hey guys. So i need some advice. I've got an 86 MJ that I put a I6 4.0 into (I know, I know), and the previous owner put a ford explorer 8.8 rear axle into it. The wheel base is super small and I wanna widen it and bring it down about 2 inches. My question is would a Dana 44 be a good rear axle swap, and can I still have disk brakes??

Good afternoon everyone! have you ever messed up while working on your car? Well I have😂. Today I found out the 1986 Jeep Comanches did not come with 4.0L in-line 6 cylinders. In fact, the even re designed the engine bay in 1987 to accommodate them. So now I have to angle grind some good ol firewall out so that I can fit my tranny in there. Wish me luck

tired uploading alot more pics and its buggin;/ nest time!

Hey guys! its been a while since I've been active on here and I wanted to give you guys an update on how mt build was going. So I've finally dropped the engine into the Comanche as of TODAY i have a few pics so ill start with that. ENGINE INSTALL: So I had decided to put the 4.0L I6 back into the car since the previous owner failed at doing a 4.3L v6 swap from a Chevy s10 (failed because he didn't put enough effort into the wiring and thus had several problems such as the entire gauge cluster not working, no high beams, and oh yeah, the thermostat was effed up and the heads bl

Thanks man! I appreciate the help!

Hello to all. So I'm using a 1995 XJ engine in my mj. However, I just acquired a 1996 with some upgrades like power seats, power windows, ETC. I wanna use the seats and windows in my MJ project, but I'm scared to use the harness off the new XJ on the 1995 engine. My main question is can I use the 1996 harness on that 1995 engine? Or is there somethin crazy I don't know?

right on @Pete M! Thanks for the advice

hello to all! I'm still relatively new to this place. in case anyone was interested in seeing the progress on JIMA, my 86' manch, I will be posting some pictures with descriptions of things that I'm finding easy, hard, cool ideas I have, and overall how this project is going. I am totally in love with this car and still seem to be the only one amongst my peers to see the value (sentimental of course) and meaning in this car. My very first car I owned was a 91 Xj and now to say the second one is an 86 MJ that I'm building and paying for myself is very rewarding. Ultimately my goal is to get to

Hey guys. gonna be buying a stock interiors carpet today and wanted to see if anyone here had any advice as to if thats the way to go or not. they seem very legit and have excellent customer service so far so I'm hoping for the best.

In the middle or removing my old wiring harness off of a bad engine swap someone else did (always fun cleaning up someone else's mess. Swapping Ta 95 XJ harness back into it and putting the I6 4.0 back into it. All I can say is if you really feel like you need to swap that harness, do it. Don't focus on trying to salvage what you can until you actually start puttin stuff back together because then you will get all mixed up. See what you can do and then spice connectors if needed. Make sure that you have someone who really understands electrical if you don't please because you will hate to have

Hey y'all. My comanche needs some parts. Like Lots of parts haha. But one but thing I am trying to do is get the interior lookin nice. I have the b post panels, the kick panels, the side skirt interior panels, and that's it. (Which leaves me needing the headliner, a post panels, and the back panels behind the seats. I was wondering what people have done to either custom make pieces for the interior, swaps for the interior, or just good places to go to get pieces like that.

Thanks Pete! That's super awesome that everyone on here has created a place for people who love Comanches and wanna share stories. Can't wait to throw one of those bad boys on my comanche!