Posts

45

Joined

Last visited

Days Won

1
Recent Profile Visitors
The recent visitors block is disabled and is not being shown to other users.
GritHound's Achievements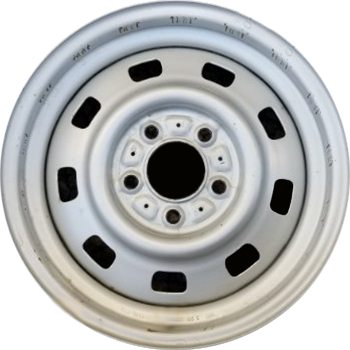 Comanche Fan (3/10)
Sold it 2 days after I put it up. In hindsight, I have asked for more. The guy that bought it was a collector and ended up swapping it with someone else for a scrambler. here's what it looks like now. He put red stripes on it. I think it looks really good.

I don't. They shoot everything out of sequence. Plus, I'm not familiar enough with show to really know but I did get to see everyone which was kinda cool It was a 16 hour day (mostly due to Covid precautions)

Haha. Yeah, pretty cool. Hopefully they won't cut the scenes! Only had time to do one day of filming.

Let's see if you all can figure out which set the MJ is going to make an appearance on this year.

Thats awesome! Almost bought one of these a few months ago. Excited to see what you do with it.

I bought an original brush guard from @neohic and started to restore it but ended up selling it with my Comanche. Good news is the buyer wasnt going to use it so he gave it back to me for free. His collection is unbelievable. He also put some red stripes on the Comanche. It looks great! Ive added some pics below.

Me too. I thought it was navy blue when I went to pick it up. I had to look at the paint code.

Grabbed a 1987 4.2 for the stroker upgrade. Pulled the crankshaft and piston rods for the engine rebuild. I couldn't believe the lifter dishing. The camshaft lobes were ground to circles. I'm guessing this engine was running on 4 cylinders. Good news was there was a brand new head on it I may be able to resell.

Picked up a 1992 Briarwood. Its in rough shape but should be a fun restore. I'm excited to get started on this rebuild. I've got a few ideas for mods on this one so I won't go back to stock like my other restores.

Yes. Set for 1987. I'll keep you all posted on if they move forward. :)

I'm more of a "Either give me what it's worth or it's going to the crusher..." kinda guy.

Right. I'm not sure how much of a stickler they will be, but the badge and grill would probably get me. Depending on the level of interest. I may just change them temporarily.

I may have a movie casting for my Comanche but they are asking for 87 or earlier vehicles. I have a 1990 Pioneer. Are there unique differences in the year that can be identified externally between 86-90 Comanche pioneers? Mirror, rear window, etc?

Excellent work. That's a keeper! Congrats on MJOTM.