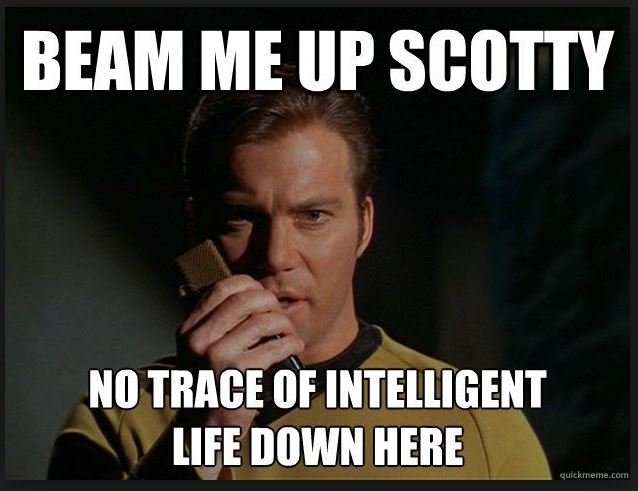 Content Count

30

Joined

Last visited
Got the fenders & hood all painted up, managed to nick the a-pillar setting a fender in place... Picked these doors up in North Carolina ... the pinch welds are AWESOME! Seems one of the previous owners liked to lean against the passenger door .... the center part of the door was filled with those irritating smooth shallow dents. Couldnt really see them with bad paint but a nice shiny clearcoat would make them pop like a school boy watchin porn! Then I managed to drop the silly thing from the ceiling when I was putting on new body caulk...... Finally got them fairly straight & shot them today. 90% humidity ... took the primer & sealer FOREVER to set up. I painted the cowl & grill support as well but got dirt in the paint so I'll redo those when the bed & tailgate get back from the sandblaster. At any rate, here are some pics of the doors without clear.... I'll shoot the clear in the morning. Its just to sticky out there.

I'm not a body guy so I have had to redo things from time to time..... but overall its going well so far. I've sealed it twice, I keep finding spots I'm not happy with. As I don't have a paint booth I am getting tired of sweeping & hauling water for the floor from the house. I gotta say though, it really knocks the dust down! Its an odd feeling dumping 5 gallons of water out on the floor.... it just goes against the grain ..... I think I will get color & clear on tomorrow. I am undecided on striping it....( aside from the "SportTruck" decal)

I got laid off last week (this covid hysteria sucks) so I will have more time to work on her ... most my mornings have been starting like this......

Just be yourself, it will all be OK.  (unless you can be Captain Kirk, then by all means, be Captain Kirk!)

Waiting for our Glorious Governor to lift the orders so I can get the supplies I need to paint the cab!

3" lift pucks MJ/XJ new never used Gas shocks for 3" lift MJ/XJ new never used Lower control arms MJ/XJ new never used HD rear shackles MJ/XJ new never used rear springs to match lift... used about 3 years (one bad bushing) new never used spring pads new never used bump stops long tie rod end ( used about a year) Adjustable track bar up to 4" of lift (needs new end) used about a year Control arm relocation kit for XJ can be modified for MJ New in box 4.0L unknown miles, 1990ish ran great w/no oil usage head/tail lights 2000ish Grand Cherokee Fairly new tires around 30" on 16" wheels Tired of tripping over this stuff .... The Comanche I bought most this stuff for died I'd like to sell the lift stuff together.. (pucks, shocks, shackles & springs) ..... $200.00 seem fair? Control Arm relocation Kit .... $200.00 ( just bought it... still kinda stings that I can't use it now) 4.0L $150.00 wheels/tires ... $200.00 Please feel free make offer on these & other items in the listing or swap possibilities! I am restoring a 1990 SWB stick shift with a grey interior. I need: Steering wheel (Grey) 4wd lever tail gate latch door panels w/power windows (grey) fog light switch with pigtail Cowl vent mesh (the black thing under the painted vent cover) Temp sensor (behind frt bumper) Drivers tail light housing (I have a good lens) Door handle assy's with power window switch (both sides) Tail light connector pig tail on cab side Front Fender flare mounts (both sides) Just about any CJ7 stuff Tools Just let me know..... Thanks

Generally we have two different familys in the Jeep world. Purists and non-purists. Now the purist group can range from "if it didnt come from Toledo that way" to very minor mods using factory parts. The non-purist range from shade tree mechanics using duct tape & bubble gum to AWESOME fabricators using solid, proven techniques. I tend to lean towards the purist crowd. The cleaner and closer to stock a rig is the greater its value. Where I fall away from my other purist friends is that IF it has mods it does not necessarily decrease its value, it only narrows the number of people who desire that mod (assuming its a quality modification).

Well, made a little headway, life keeps Getting in the way ...... I didnt like how close my frt lower control arms were to my diff bracket so I modified some relocation brackets for a Cherokee & got them relocated. I cut the rockers out & replaced then and rebuilt the cab corners ... prepped them for filler with JB weld (there is metal behind the JB weld). Popped the glass out of her so I can repair the sealing surfaces. I'm darn near at the point of putting away my wrenches ant digging out my gun and respirator...... At any rate.... here is a look at where I'm at.

Intake air temp sensor and air box lid still available?

A few more pics of my project. Made a run down to NC after a box, doors & the rh frt wheel well corner. I managed to get the engine & trans in without nicking the new paint. re-wrapped all the harnesses & repaired any age damage. Running into a little trouble with ride height. The "stock" rear springs came in at about 4" taller than stock so she now sits like a 1960's Gasser! Also, when I dumped the Renix intake & throttle body for the newer style I didnt plan for EGR changes.... gotta sort that out as well.... At any rate this is where I'm at on it. I'll load more pics once I get it on the ground & get paint on the cab.

Thanks!! That air freshener rocks!

Well, how about these apples...... This is supposed to be grey! I hung the trans & T-case for cleaning and paint .... it took 2 of us to get it up there (hanging from the ceiling) All the seals have been replaced in both units.... also, the silly thing tried to kill me!! I took it down by myself & fell flat on my arse with this thing in hot pursuit! The Lord was watching out for me fellas, cause all I broke was my bell housing! This as all I have for now, Think I'm gonna go south after a bed & fender apron in the next couple weeks. Once I get the fender apron welded in, painted and engine installed, I update. Thanks for looking!!

After the paint set up I got the rustproofing junk out ... I used Rusfre ..... anybody have any experience with it? 2 types.... inner panel & outer... This is outer. I hit every seam & once things are all bolted together, I'll hit it again s well as inside the frame rails as mentioned B4. The rear springs are new, and stock. I did a SOA & added a shock mount as you can see. The rear diff was cleaned, painted (Imron) and all seals & gaskets were replaces with new calipers & rotors (not shown cause they were drying at the time). I used all new fasteners, I can't ever seem to get them to hold paint ... The rear bumper is that Weston thing .... can't say I'm real pleased with it but I'm gonna let it pass... With the SOA it looks like its gonna be a little higher in the air than I wanted. Its lookin like about 6" of lift .... think thats to much for a short-box?