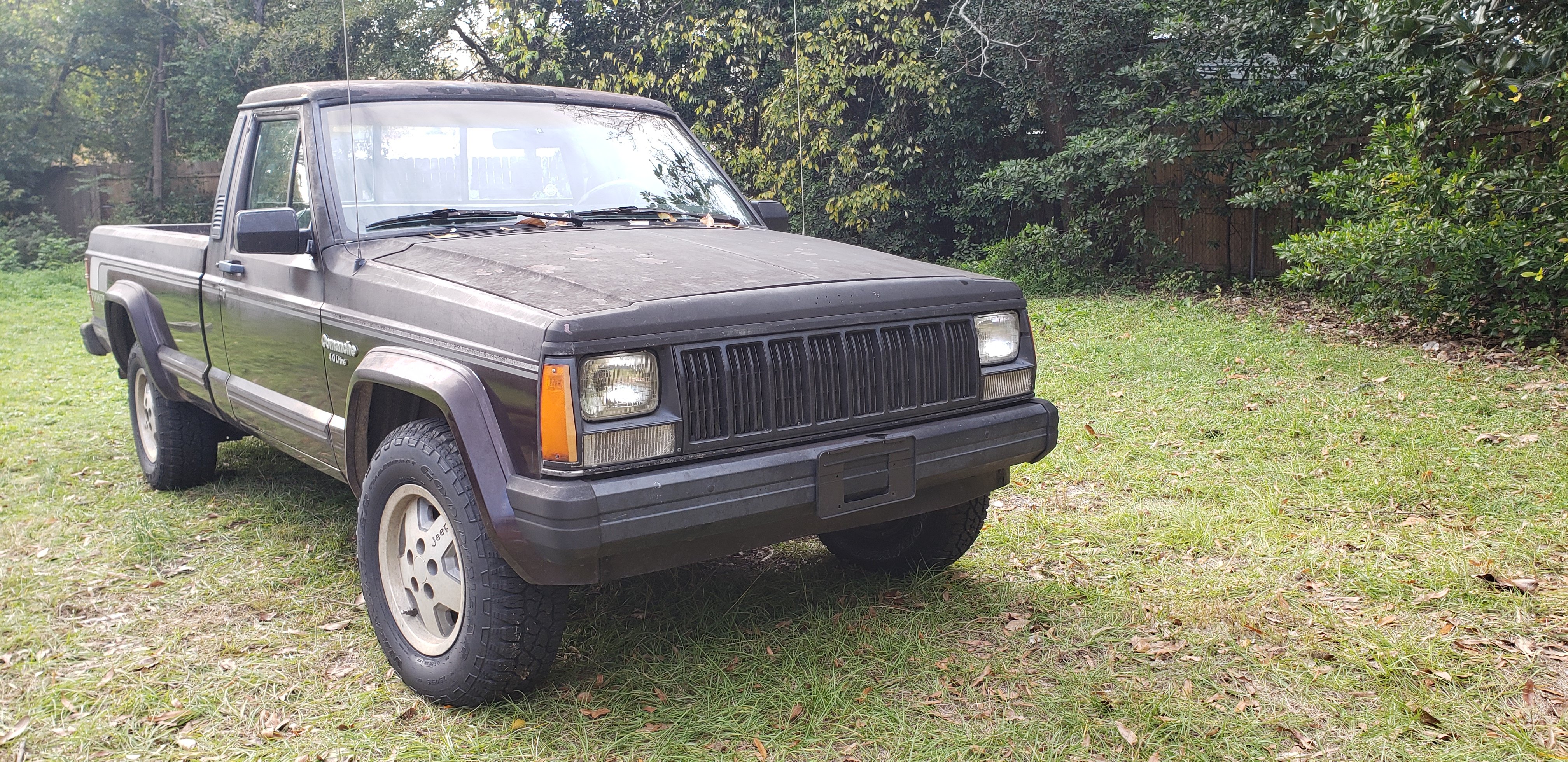 Content Count

4

Joined

Last visited
Recent Profile Visitors
The recent visitors block is disabled and is not being shown to other users.
'89 Renix 2wd Comanche with 4.0 6cyl and Aisin AX-15 manual 5 speed MFI 242 What advice can y'all offer on replacing/repairing the exhaust manifold on a 89' renix comanche? I haven't torn it all apart yet, but I'd like to be readied for the worst if it winds up as more than the perfunctory gasket replacement we're most familiar with. Exhaust fumes were noticed emanating from underneath the hood when parking my vehicle directly after 15 minutes of highway driving in heavy rain. I heard no distinct, loud, or obscene sound, but upon parking the smell of fumes was noticed as imm

Bought the Comanche day before Thanksgiving, everything seemed fine mechanically, had to replace the battery when I bought it and replaced the starter and battery cables soon after. Also bought and installed set of all new vacuum hoses Drove around with no real issues repairs seemed minor Ran fine until Christmas Day it started over heating going down the interstate I pull over and come to a stop. hear a loud bang from under the hood and the truck completely shut off Radiator was profusely leaking, But I didn't see any other damage anf towed it home.