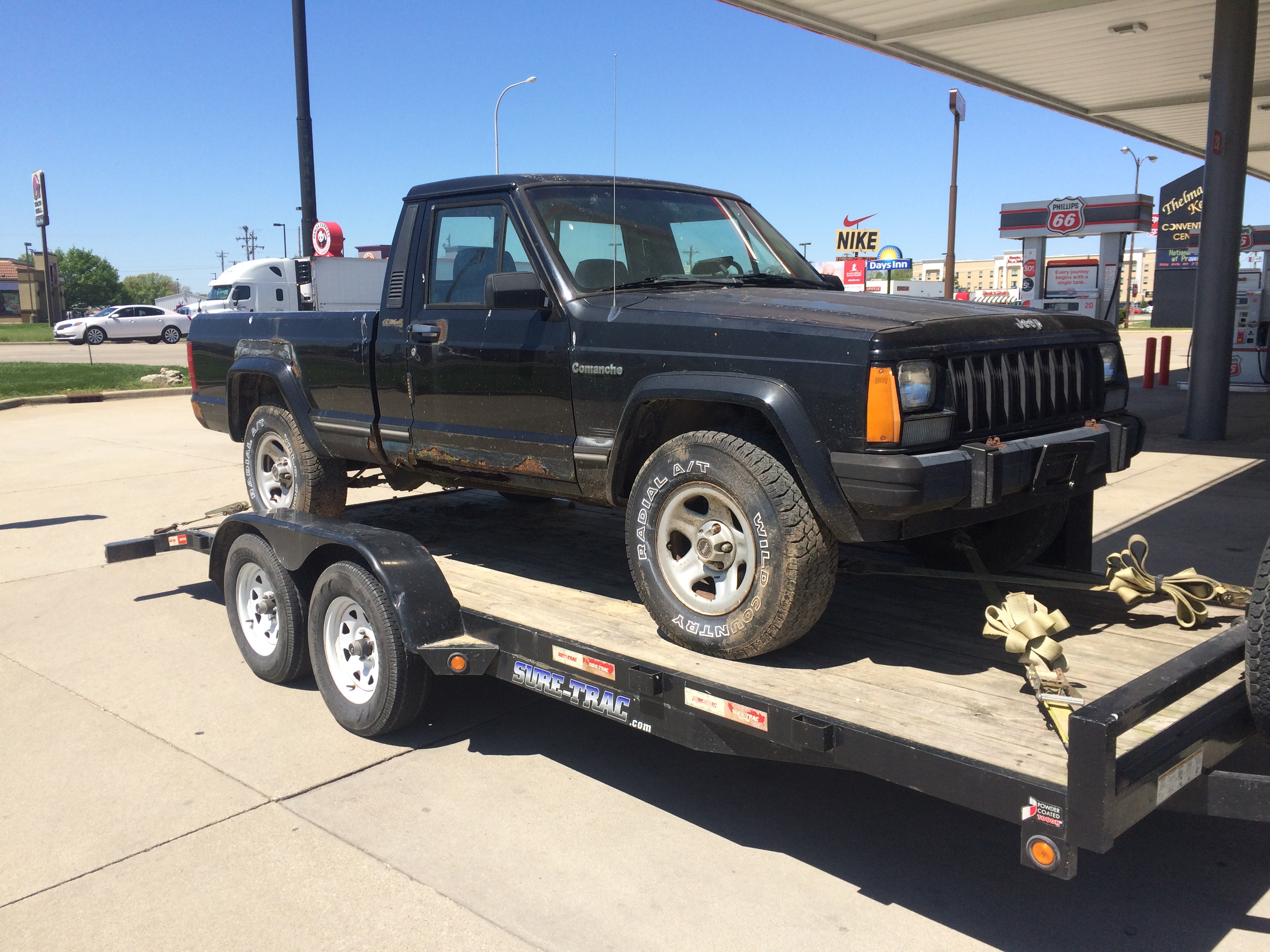 Posts

99

Joined

Last visited
Everything posted by 90BlackMJ
Id be interested in a group buy.

Ya I have seen these before, my only concern is if you change the belt color to grey the plastic stays black Ya I've seen a few threads. Some say no, some say yes lol. Just wanting to clear it up.

Truxedo will custom make one for you. I know for a fact they will do it with the LoPro QT models, not sure about the other models they offer

I need grey, but wasn't gonna be picky lol

Does anybody have any of these available?

I know this has been discussed before, but never a clear answer was givin. Will an XJ belt fit into an MJ? Quadratec sells a nice looking set of belts for an XJ. Has anybody put XJ belts in their truck with success? Without major modifications? Thanks for the help.

I'm in search of the black trim that goes around the exterior of the door. Its available black and chrome - I need black. See picture to help with what I'm talking about. Thanks everyone!

Yo, I'm here. What kinda plan you got brewin?

Lol ya I know I've already pm'd you

Cool, thanks for the info guys

Show off lol. Damn. Looks good

I seen pictures of Hornbrods truck with the Marchals. Do you guys have pics of the ROL lights? I have seen some of the Blazer lights also.

I thought about some Hella 500s then just paiting the lens cover black with "JEEP" on them. I will google those 2 names you guys threw out there. I remember the old Balzer ones at Walmart lol

Anybody have a suggestion for OEM style fog lights for 92 Eliminatior?

Dang!! That will be awesome when they are available.

Woah, ya that would be awesome too. Any kind of info on the release of those?

Ok I know they are out there. Name your price.

Ya I plan on using my gun, just for the simple fact of all the components. Probably take 2 quarts to cover everything. I am going to try to get up to my local paint store. Only issue is they are open the same hours I work and not on weekends lol. Makes it tough. So I didn't know if anyone had previously painted their Jeep grey interior parts and had a color code/name that I could just order from SEM direct.

I have all grey interior parts, I was just looking to freshen them up.

I am in the process of putting my truck back together after paint and body. It feels like I'm skipping a step by putting in my old faded interior plastics. So I am thinking about repainting them. I'm looking at using SEM Color Coat. I've been happy with all their other paint products. Has as anyone here used SEM, and what color best matches the factory grey parts? Thanks Jacob

I am in the process of putting my truck back together after resto, and I seem to have miss placed the cable that goes from the column to the floor shifter. Does anyone have one available? Thanks Jacob

Damn...I've been gone awhile, and did not expect to come back to this. I haven't been around too long, but I too have gathered so much knowledge from Don's posts. People like him are far and few between, friendly to everyone, happy to help, never talked down to anyone. Stay good up there Don, we will look back upon your wisdom from time to time. Everytime we come to this site, I guarantee you will cross our minds. Thanks for everything. RIP buddy.

Thanks a lot. I appreciate it.

Cool man. Appreciate that

Hey guys, my Comanche is finally back from paint and it's time for reassembly. When I took the truck apart I took a bunch of pics and measurements of the locations of all badges. Well my phone took a crap and I lost all that. So, I was wondering if anyone would be so kind do give me detailed locations of the badges? Thanks everyone.