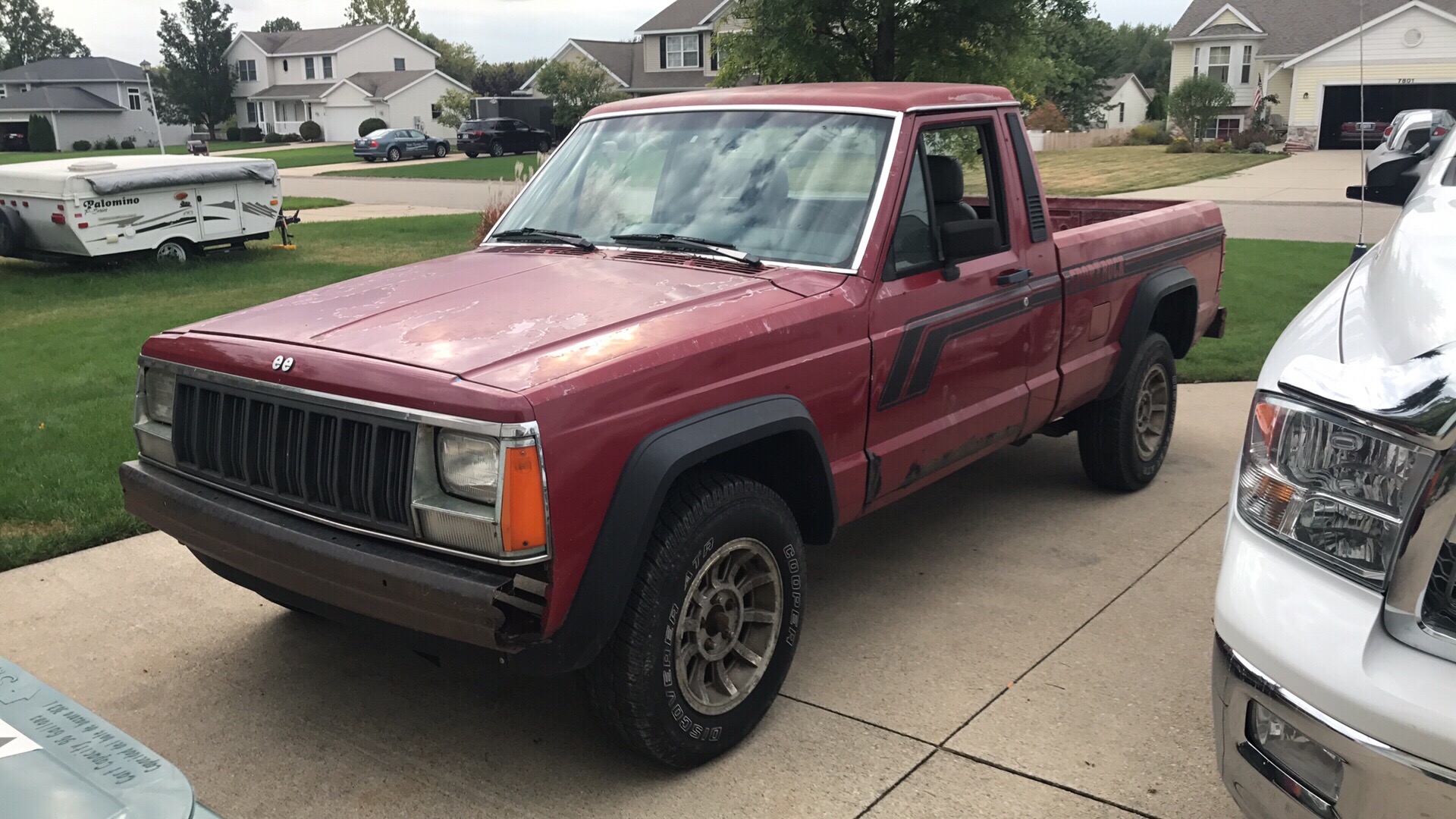 Content Count

46

Joined

Last visited

Days Won

2
Well. Long time no posts. Or progress for that matter. I found out it looks pretty dumb with the front bumper on after I got the front clip on. Oh well. I'll go a little more in detail of what's been going on once I get some time to write. But for now here's some pictures.

Here's some more from this evening

That is the EXACT same truck as mine

Here's some progress. Started laying tubes.

I am planning on ordering hannemann 6" bedsides and just affixing them to the cage and frame. So no bed at all.

Progress. Going to start laying tubes soon

Some progress pictures. Got the bed off. Got the fuel cell temporarily mounted. Got 1 cross brace halfway welded. Trans cooler is temporarily mounted. Fuel pump temporarily mounted. And I finished welding up one of the seat brackets this evening.

Hey thanks for the reply. Probably gonna end up running 12" triple bypass shocks up front. That way I'll leave a little room to bump and strap. Hopefully gonna order the shocks within the month. I bought a set of 18" triple bypass for the rear. Now I just need to figure out how to get 18" of travel out of the rear without a 4-link setup.

Small. Update. Parts have been rolling in for the truck. But haven't had time to work on it. Have another project on my hands. Wish they made fiberglass like this for the Comanche

Okay. I refreshed the page and it decided it was okay I put the trans cooler picture in. Cool. Like I said. Feel free to judge. I'm always open to new ideas. And yes I know. It can't lay flat like that. I'll adjust it so it has airflow. When the bed is off.