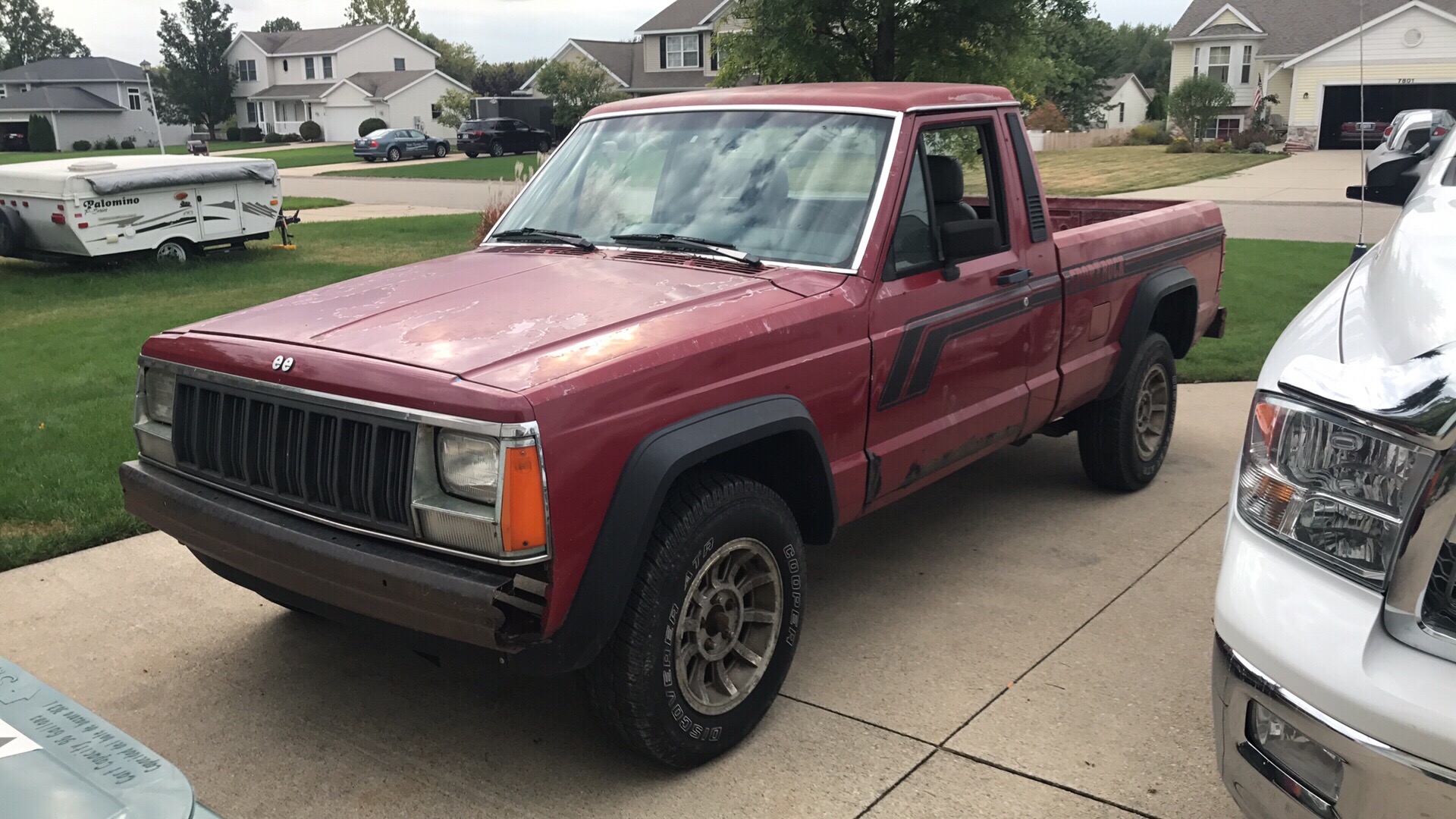 Content count

41

Joined

Last visited

Days Won

2
Here's some progress. Started laying tubes.

I am planning on ordering hannemann 6" bedsides and just affixing them to the cage and frame. So no bed at all.

Progress. Going to start laying tubes soon

Some progress pictures. Got the bed off. Got the fuel cell temporarily mounted. Got 1 cross brace halfway welded. Trans cooler is temporarily mounted. Fuel pump temporarily mounted. And I finished welding up one of the seat brackets this evening.

Hey thanks for the reply. Probably gonna end up running 12" triple bypass shocks up front. That way I'll leave a little room to bump and strap. Hopefully gonna order the shocks within the month. I bought a set of 18" triple bypass for the rear. Now I just need to figure out how to get 18" of travel out of the rear without a 4-link setup.

Small. Update. Parts have been rolling in for the truck. But haven't had time to work on it. Have another project on my hands. Wish they made fiberglass like this for the Comanche

Okay. I refreshed the page and it decided it was okay I put the trans cooler picture in. Cool. Like I said. Feel free to judge. I'm always open to new ideas. And yes I know. It can't lay flat like that. I'll adjust it so it has airflow. When the bed is off.

Well. The site is being dumb. Even though the picture of the trans cooler is less than 1.95mb. And even though I've sized it down to 200kb to where it's blurry as hell. I still can't upload it. So here's a picture of the lines where I tapped into the existing trans cooler. Dual coolers FTW!

UPDATE A few things happened. I got my trans cooler plumbed. It's just laying in the bed for now. I'll throw some pictures up. Feel free to judge. I also removed the mechanical engine fan and replaced it with a single electric fan mounted in the center of the radiator behind the grill. Not wired yet because i want to test the amp draw and add a relay accordingly so I don't burn the truck down. I was driving it around just to get a feel for how it's going to handle and overheated it. Oops. I also picked up some PRP seats yesterday and have those sitting in the truck for now. I have to make brackets for them. Do you guys think I can modify some Cherokee brackets to work? I'd like them to be very sturdy so I might just have to weld some brackets straight to the floor and bolt the seats to them. We'll see. Plans for the next few weeks are to get the bed removed and start mocking up the fuel cell. And on that note. What is everyone's experience with in-line fuel pumps. Rumor has it the E2000 pump works well. My only question would be; What changes do you have to make to the fuel rail and fuel pressure regulator to handle the max pressure of 95 psi? And also do you just take two wires from the existing pump plug and use them for the new pump? Any info would be appreciated. Il'l do my research as well.

Thanks for all that info! I'll definitely reconsider cutting all that inner fender well out. Id like to run 12" stroke triple bypasses in the front. And now that you mention it I think by lowering the bottom shock mount a little, I'll be able to achieve the space for the bypass to get almost its whole movement. I've still got some measuring to do. Like I said I'd really like to run 12" bypasses but if I need to I'll go town to a 10". Ill have to make some cardboard cutouts of extended and compressed shock lengths and see what kind of room I'm going to need.

The last picture is after I straightened out the upper fender mounting panel thing.