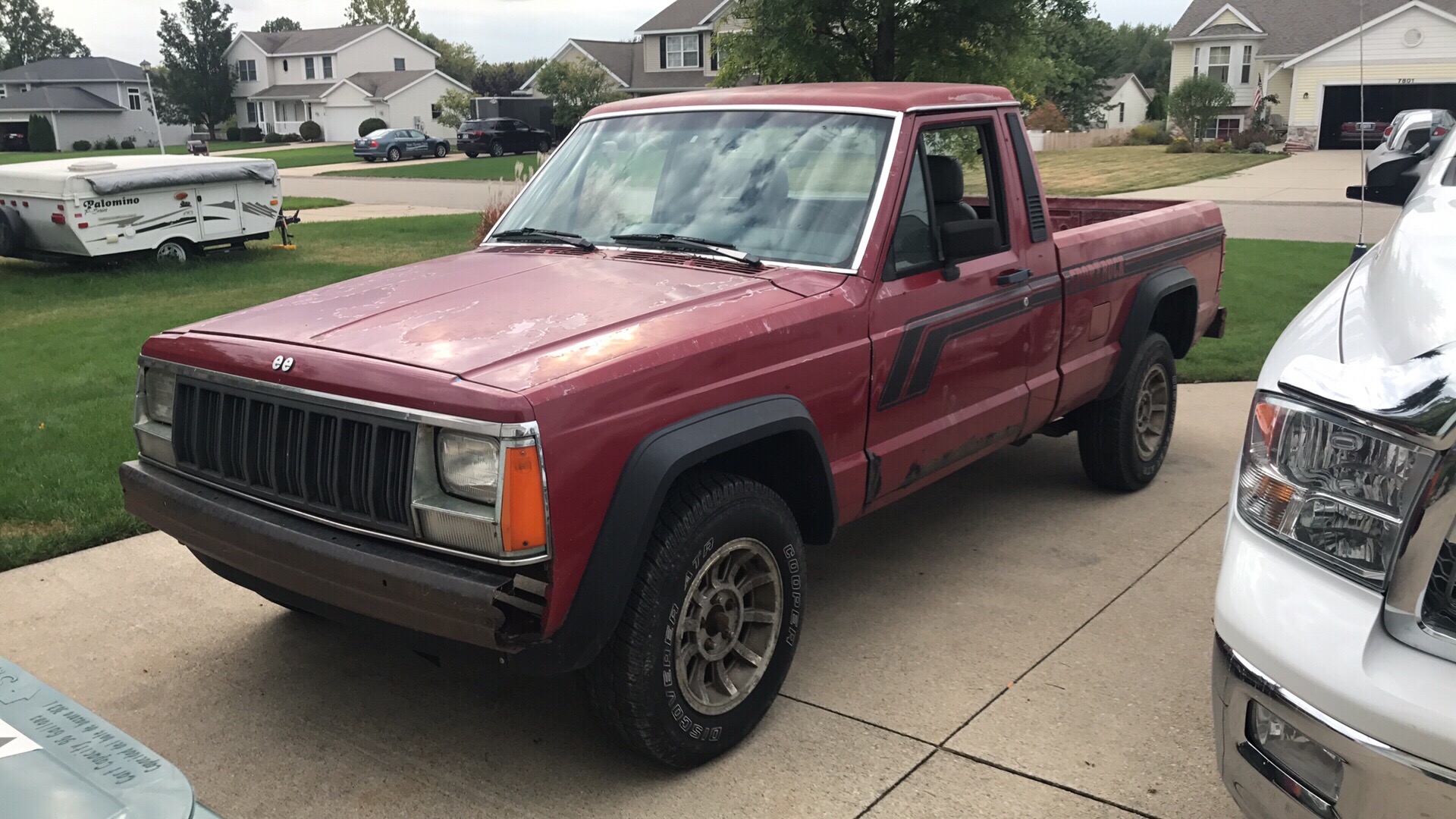 Content Count

48

Joined

Last visited

Days Won

2
So I'll start from where I think I left off. Last I checked I was installing shock mounts for the rear bypasses. Got those welded on and the bypasses in. Then moved to the front. Like I said I used T&J performance upper shock mounts and used some 1/4 plate and welded it to the axle for the lowers. It's not pretty but it worked... for a little while. Had to text out the clearance for everything and of course had to flex it out.

Wow guys. It's been a while! This will be short and sweet. Just kind of an update. I got the front bypasses on the truck with the help of T&J performance upper shock mounts. And custom fabricated my lowers. I did have the truck in the dunes early August. It did surprisingly well! My only major issue was the drivers side rear bypass seal blew out. Leaking all the oil over the back half of the Jeep. And the truck wanted to overheat pretty badly. It even got to 265 just cruising around. I still have the triple fans on the radiator and I'm thinking I should build a shroud. On my way back home from the first dune trip I saw another comanche for sale on the side of the road. Of course I had to stop and check it out. And one week later I went back north and bought it. So I will have to start a new build thread on that truck. Once I got the red Jeep home I had noticed the frame was broken right behind the steering box. The truck wouldn't like to turn to the right very well. So when I investigated the issue that's when I noticed the steering box was completely moving the frame where it had broke. A few things I did before my next dune trip included removing the old radiator and installing a aluminum 3 pass radiator. Removing the thermostat. Adding a OEM Cherokee radiator fan. And installing another fan next to that. So now I have a giant radiator and two high cfm fans. Did a complete coolant flush and bled it the proper way. Should keep it cool right? Wrong. Anyways. I'll update again soon. Here's a teaser

Well. Long time no posts. Or progress for that matter. I found out it looks pretty dumb with the front bumper on after I got the front clip on. Oh well. I'll go a little more in detail of what's been going on once I get some time to write. But for now here's some pictures.

Here's some more from this evening

That is the EXACT same truck as mine

Here's some progress. Started laying tubes.

I am planning on ordering hannemann 6" bedsides and just affixing them to the cage and frame. So no bed at all.

Progress. Going to start laying tubes soon

Some progress pictures. Got the bed off. Got the fuel cell temporarily mounted. Got 1 cross brace halfway welded. Trans cooler is temporarily mounted. Fuel pump temporarily mounted. And I finished welding up one of the seat brackets this evening.

Hey thanks for the reply. Probably gonna end up running 12" triple bypass shocks up front. That way I'll leave a little room to bump and strap. Hopefully gonna order the shocks within the month. I bought a set of 18" triple bypass for the rear. Now I just need to figure out how to get 18" of travel out of the rear without a 4-link setup.