 Posts

13

Joined

Last visited
Recent Profile Visitors
The recent visitors block is disabled and is not being shown to other users.
Billabob's Achievements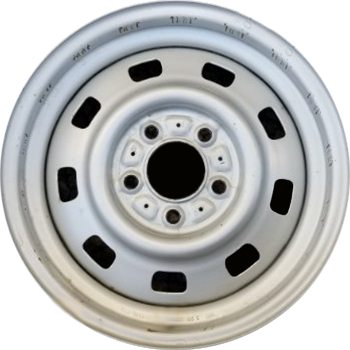 Comanche Fan (3/10)
Vacuum gauge attached to an unused nipple on the intake manifold

I acquired my Comanche about a year ago now and its been a great first car but I can tell it's lacking in power despite not having much to compare it to. The truck hasn't been treated very well by it's previous owners so I've been attempting to fix the many issues it has while also learning how to wrench. The problem I'm running into is that I have no idea which problems are the biggest culprits or if there is even much room for improvement. I guess what I'm asking is if this was your car, how would you prioritize these repairs? My biggest issue currently is the lack of torque in the low end (any incline will bring me to a stop very quickly if I'm under 3k rpm) and very poor gas mileage in the city (6-8mpg). The truck is a manual 4.0L with fresh oil, plugs, Bosch injectors, and about 170psi per cylinder. Here is what I've found so far: 1) 31" tires on 3.07 gearing 2) 2.5" exhaust with a very free flowing muffler 3) Exhaust header bolt is snapped at the head, causing a very minor leak 4) Low vacuum (12ish psi) 5) No EGR 6) Slow warmups, I usually idle for 5-6 minutes and it barely hits 120 degrees by then 7) Slight backfire when cold, especially when I let off the gas pedal I have a feeling all of these things contribute slightly and I will fix all of them when money allows. I should also mention that I get about 22mpg on the highway which leads me to believe the gearing is the biggest culprit here. I would appreciate any opinions.

New Year so it's time to make some space in the garage. These were original in my truck but decided to go to a Cordovan interior instead. I'm a mechanic by trade so my hands are always dirty, nearly all of the smudges or smears visible can come off with minimal effort. I'd rate these parts at about 6.5/10 but I am a very picky person. I also did not put in a lot of effort to clean them up, a little elbow grease would bring these up to a 8/10. These parts are LARGE and shipping prices have gone up this year, you'd be doing both of us a favor by buying more than one part. Prices are slightly negotiable and do not include shipping. B-Pillars are in decent shape, just a bit dirty. Speaker grills are still securely attached. Driver side pillar is in perfect shape, no cracks or imperfections. The passenger side pillar has a snapped screw retainer by the upper seatbelt mount and two small mysterious holes at the bottom that look to have been drilled by the previous owner. These will come with their matching seatbelt slider trim pieces. $80 for the set? A-Pillars are in very similar shape. Driver side has no imperfections, just a little dirty. Passenger side has one cracked screw retainer but doesn't cause a rattle or looseness. Passenger side pillar has a hole for a grab handle, I have the matching handle that I can throw in upon request however it is missing the little screw covers. $60 for the set? Backboard looked amazing when it was tucked away behind the seat but shows some aesthetic imperfections in the light. Stain behind the driver seat and the backside looks like its been wet at some point. Again, dirty but could probably clean up easily. I've seen these sell for ungodly amounts of money so I'm not sure what to ask. $90? Seatbelts... I have no idea what colorway they're supposed to match. They came out of my truck with the full honey interior but could very well have been replaced at some point. They look Charcoal to me. They also look to be a few years newer than most seatbelts that I see in '87 trucks. Mechanism has a bit of dirt but these are in great shape overall. $100 for the set. Lastly, Long shot since I see very few members on here from the Northeast, anyone willing to come pick these up from me in NYC will receive a considerable discount..

Hope I didnt undermine anyones efforts to restore this beauty but I did buy a significant amount of interior parts from them. Very friendly and knowledgeable people who care about these old cars as much as us. Good prices, good parts, good communication. Would recommend

All prices DO NOT include shipping. I tried to price things fairly but willing to work with you if you disagree. -HO Airbox 4.0L Best condition box I've seen around. One of the sides bows a little but straightens out when the lid is clipped on. Missing a couple clips. Comes with intake tube. Comes with a brand new K&N Filter (These are pricey). Pay attention to the nipples on these guys, not all airboxes are the same. This will not bolt up to a Renix throttle body. $90 -Charcoal Canister off of 1987 Comanche. Unknown condition. Truck has 100k miles on it and this canister looks like its been unplugged for a LONG time. Probably in amazing condition under the dirt patina. $35 -Renix ECM from a manual '87. Worked great with no issues whatsoever. Selling since I got the upgraded 89 ECM. $50

Mine is similar in the cold and I've found it best to make your way back from the battery. Check your battery voltage when you shut the car off and compare it to what it settles at by the morning. An old battery or one thats been discharged too many times will struggle to turn over even when everything else is perfect, the problem gets worse when it gets cold. Make sure your battery terminals are free of corrosion, a light sanding is an easy improvement. I cleaned mine and reinstalled with Oxgard which solved all of my hard starting issues. Check the voltages at your ignition relay behind the battery to further narrow down any wiring issues. The ignition slider on the steering column is another part that can cause starting issues and one that can easily be diagnosed in seconds with a multimeter. It is quite easy to jump your starter through the relay as well if you're in a pinch

Bump. Went through 7 different seal kits so far, none with the correct pinion seal. Would be a shame to have to toss this in the trash..

I think the condition of your fan shroud is more important than the brand of fan clutch. All of the ones I've handled so far feel/look relatively similar in quality. Some people, like myself, have gone for the heavy duty fan clutch. Little louder and comes with a slight power tax. Plenty of old threads on this subject.

It appears that my cooling system has been neglected for quite some time. My dash gauge always read 160 degrees but I knew that was far from the truth. Took a peek into my coolant tank and it looks like it hasnt been changed in over 10 years. In addition, the truck was sold to me without an E-fan or fan shroud which had me worried about the actual running temps of the truck. I wasn't planning on tearing it all out but several flushes later and the water was still coming out looking like mud. Luckily Long Island is a never ending source of used XJ parts and I managed to score a 97+ mopar radiator for very cheap. The rest was replaced with all Hesco parts, mopar thermo, and a heavy duty fan clutch to make up for the single fan setup. I need to do a proper engine bay cleaning still but this was a huge step forward! Heavy duty fan took a bit of power away but I had no idea how bad my water pump was, it had nearly an inch of play. New water pump got rid of a LOT of engine noises that I couldn't pin point and I could feel a noticeable improvement in acceleration. Now I just need to find a clean way to mount this overflow bottle....

Are you certain it's rich? Sounds like lack of fuel to me. Air is easier to compress than fuel so lack of fuel would cause it to start easier than normal. A lean mixture also causes a hanging or high idle. A "surging" or empty gas tank feeling while driving would confirm. A vacuum gauge or some alcohol based spray could rule out any intake/vacuum leaks. Having an extra spark plug on hand would allow you to check for spark when it does stall.

Another vote from me for the Hella H4 housings. I did my headlight work all at once and never had a stock setup to compare to but I'm very satisfied with how it came out. Hella housing, Jeepcables relay harness, and Hella 100w H4s: I've had LEDs on other vehicles I've owned and have a strong preference towards the H4s. They don't kill the looks of our old trucks like those alien eyed housings do and they don't reflect light off of rain. Much more functional IMO

Having no prior car knowledge, I decided to start with the basics. The first thing I noticed was that the car was missing a lot of the low-end grunt that people are a fan of on these 4.0. It has always been very hard to get it up to speed and climbing a hill under 3,000rpm is impossible. Fuel injectors and spark plugs looked to be a decade old at least so they were swapped, immediately felt a difference in power. The previous owner had also installed some aesthetic modifications that weren't exactly my taste so they were the first to go. The front end had a halogen light swapped in but the right light never worked. The hood had a scoop added with plenty of bondo that had been cracking for sometime but the worst was the weight, it was very difficult to lift even with both hands. Thing must have weighed 50 pounds! The front clip has been since replaced with a Renix era front end, heavy duty relay harness, and 100w H4s. The hood has been replaced with a stock model and hood struts replaced with gas struts (Suspa C16-08316 if anyone is interested). The idea is to replace parts with better/newer parts while still retaining the stock look. All exterior mods will be getting the flat-black spray paint treatment till the necessities have been addressed.

I figured I'd start one of these threads to get my post count up while also keeping track of how carried away I get with this build. This 1987 4.0 ended up parked in front of my house in February with a for sale sign. The price was right and I had already driven enough comanches to fall in love, it was an easy decision. The previous owner had assured me that it had been maintained well and only had a few minor quirks but the first lesson I learned from buying motorcycles is to never trust the previous owner. The more I open her up, the more hack-jobs and mistakes I find. Either way, it has never let me down yet and every small repair has improved drive-ability greatly. here's where she stands now:

Hey guys, I'm currently in the process of rebuilding a ZJ steering box and the Edelmann kit seals are slightly different than the seals that I'm removing. I've been following a rebuild tutorial for an XJ which to my knowledge is almost identical to the ZJ as well as most other Saginaw boxes of that era. Both the video and the instructions provided show that the pitman shaft seals go like this: single lip seal>washer>double lip seal>washer>circlip. The circlip on my box is actually located about halfway down the bore rather than on the very end like the XJs. Has anyone encountered this issue? Did I purchase the wrong seal kit or is the box not an original ZJ box? What parts differ between the XJ and ZJ boxes internally? I may just opt to swap the guts into my current box if they're a direct swap.

Hey Guys, first post here of my first ever car! 1987 Jeep Comanche Pioneer *4.0L/AX-15(supposedly, havent had a chance to look in there yet)/SWB/Stock Axles *Currently running strong at 115k and will be driven daily around Brooklyn,NY *Truck has been lifted to 4" with 31" tires. Brake booster mod. Stronger starter. Cherokee interior swap. And a plethora of quirks that I'll be working out over the winter months. Looking forward to the original build sheet so that I can begin bringing it back to its former glory!