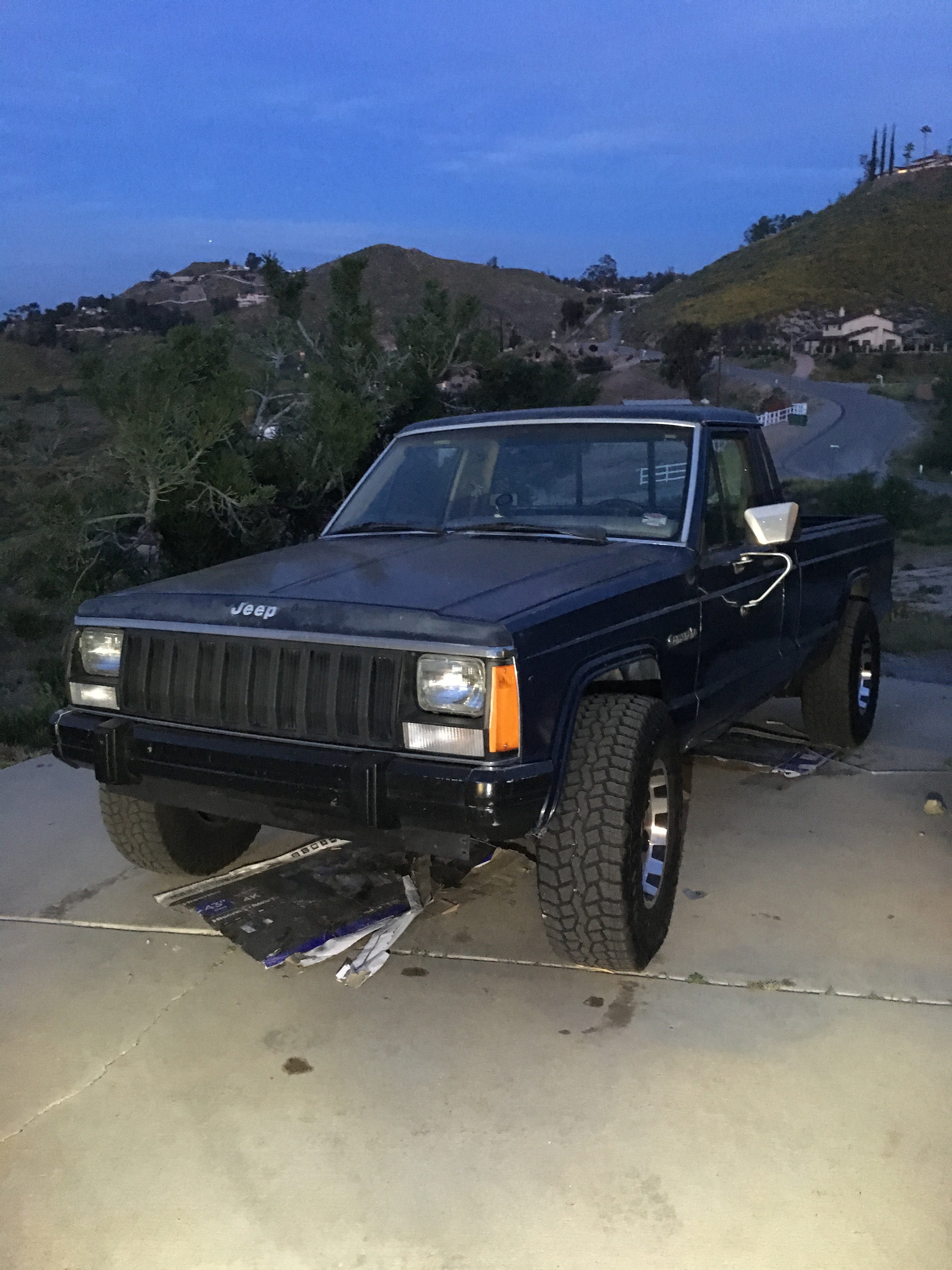 Content Count

27

Joined

Last visited
OK, so i rear ended a guy and it busted the front of my MJ... so i was curious if a 97/01 Cherokee header panel would work on my 87 Comanche. Anyone?

sounds good! thanks for the help!

So i bought my Comanche last year, and when i got it the wipers moved really slow. All a the sudden they completely stopped working? don't really know what to do and don't wanna take it to a mechanic. Anything would help Thanks.

bottom back on the front tires

Ok so I got new tires and rims and they rub... just wondering if I should cut the fenders myself or have it professionally done?

just check them and they all look fine.

just check them and they all look fine.

Ok, I did that then I took out the ignition switch, and it turns out the connectors that plug into it were melted. i just put in new connectors but all the lights still aren't working and now I'm not even getting a spark

do you think it could be the ignition switch?

Ok... so I was out late and was gonna leave for home when I realized my head lights weren't working. I then proceeded to check the other lights on the truck and nothings working. The brake lights, blinkers, hazards, headlights, and interior lights are all out. I check the fuses and they all look fine. As I went to pick it up the next morning, it stalled on the freeway. Had to have it towed home, but right when I got it home it started up right away. I'm not handy with electrical and am wondering if you guys know what's wrong.