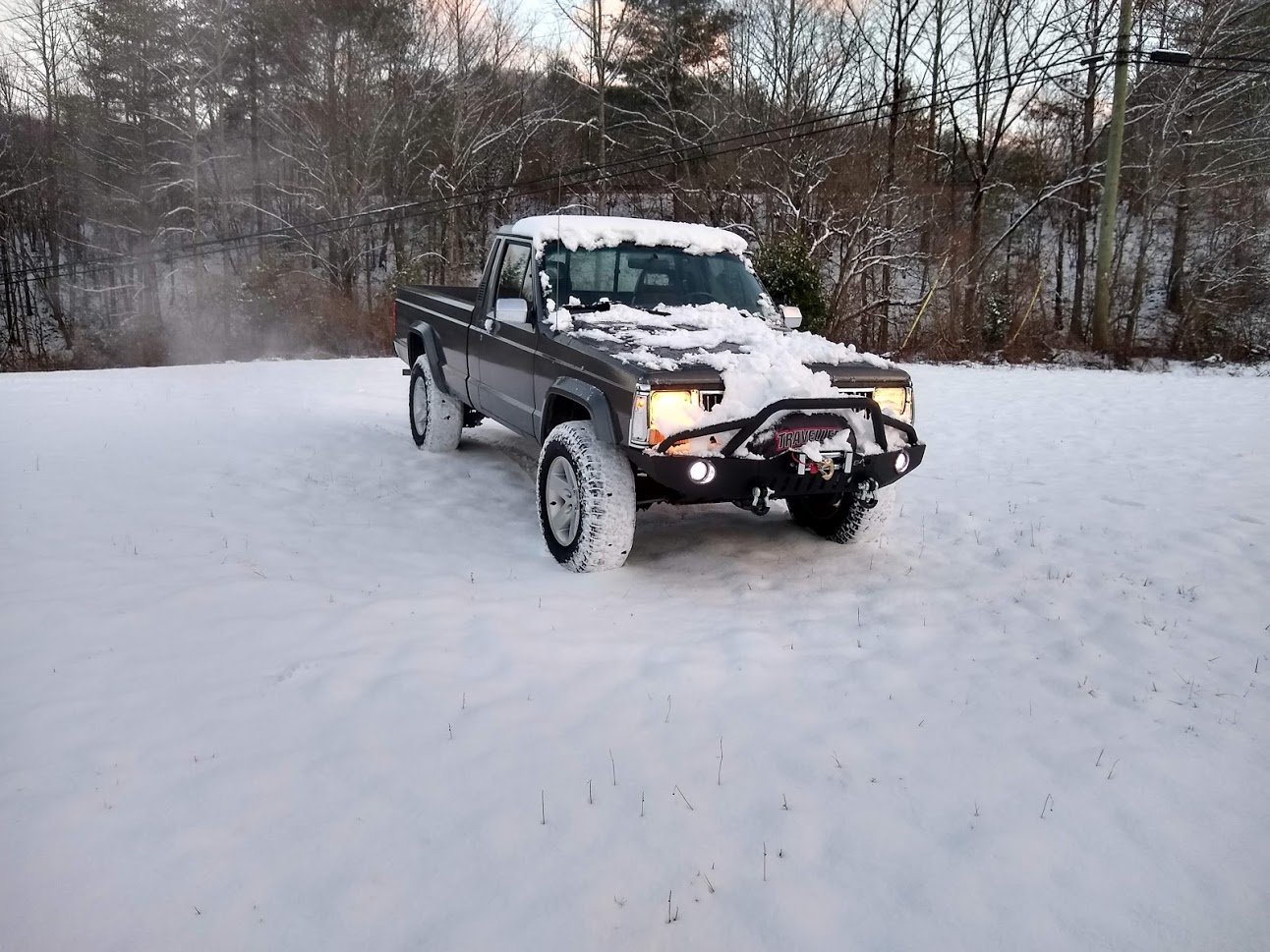 Content Count

198

Joined

Last visited

Days Won

1
Profile Information
Location

Franklin North Carolina 28734

Interests

Mj or anything with 4 wheels and a motor.
Well it's about time for me to cut that filter open so next month I'll plan to do a filter change and show you guys the results for me.

It's not a remote oil filter kit it's design for filtering coolant. The base has a certain thread pitch to make sure you don't mix an coolant filter with an oil filter. Generally I wouldn't recommend trying to put an oil filter in place of an actual coolant filter because both filters are design for completely different systems.

Currently cleaning out my garage and going through my parts stash to see what I need to let go of so I can replace it with new goodies. Everything is open to offers and trades. I am more than happy to answer any questions or get more photos of a certain item. More will be coming as I go through more boxes. Single Diagram Brake Booster $5 obo 94+ Ax15 external slave cylinder clutch and pilot bearings $5 obo Automatic Brake Pedal Assembly $5 obo Gas Pedel $5 obo 2wd covers(grey is missing one mounting tab) Grey $2 Tan $5 Passenger seat weight module $

I really do apologize for the long delay I realized now you ask that back in June and some reason I never got an notification of you responding to it. I swear Gmail hates me.

The service intervals depends on your own truck. I heard of people changing them at every oil change all the way up to 3 years. I personally haven't change it yet since I done the mod I have done about approx 2k miles in 6 months. I plan on ether doing at my next oil change or 1 year from date of install. I will update when I change the filter and I plan on cutting the filter when I do. Also I will try to make a video about my results.

Looking good and it was great to meat with you. Hopefully we can meet up again sometime. Would love to see your Comanche again.

How did I get my Comanche? Cont. So I decided that this one was one I would be interested in. I wasn't worry about having to do work since I couldn't even legally drive until 6 months later. I remember that my dad and I were going to look at it one weekend. Then on Tuesday Halloween night 2017. My dad was running late home which isn't too unheard of it when working for a delivery company. Then my mom said we're going to go to ups to jump start his truck. So about halfway down our road the road goes down then a 90 degree turn. When we crest the hill I saw the truck that I been looking onli

Well this has been long over due the write up on my Beast 1988 Jeep Comanche. I will be working on getting this thread up to speed on the current state of my Comanche. Luckily I got plenty of photos and did post on my social medias about the truck so it just will take some time to transfer everything over. How did I get my Comanche? Ever since from a young age I had an interest in Jeeps. Since I was 5 we have and still own a 2006 Wrangler Tj Rubicon that I hope I will be able to buy from my parents one day. Around August 2017 I started High School and couldn't wait to get my permit

Me? Nah I think I got plenty of them at the moment.

Yes you did so I'll just going to copy it over to here. *X1 TRIM STYLE X1 - CLOTH BENCH -SA Charcoal 135 Zone 35-Washington 1AA U.S. Dealer Retail 4HA Special Scheduling Condition I 5KK First American Title Insurance CO. ALA SE Decor Group ALK Italia Package APA Monotone Paint BAY 105 Amp Alternator BCY 475 AMP BATTERY BGA Power Front Disc/Rear Drum Brakes CBA Straight Back Bench Seat CKJ Black Vinyl Floor Covering CSR Passenger Assist Handles DGB All 4-Speed Automatic Transmissions DGS 4-Speed Automatic AW4 T

1990 Jeep Comanche Base or Sport Truck. 4.0l Inline 6 Aw4 Automatic 4x4 188k miles A/c Remote Mirrors Cherokee seats and console swap column shift. vinyl flooring manual doors Current Owners are me and my Dad.

Thanks for the tip. 👍🏼 By chance did you see any Cherokee that still have passenger side axle shafts?

Thanks for everyone that responded to this. Appreciate the help. Hopefully soon I can make a write up about my experience with the Ax15 swap.