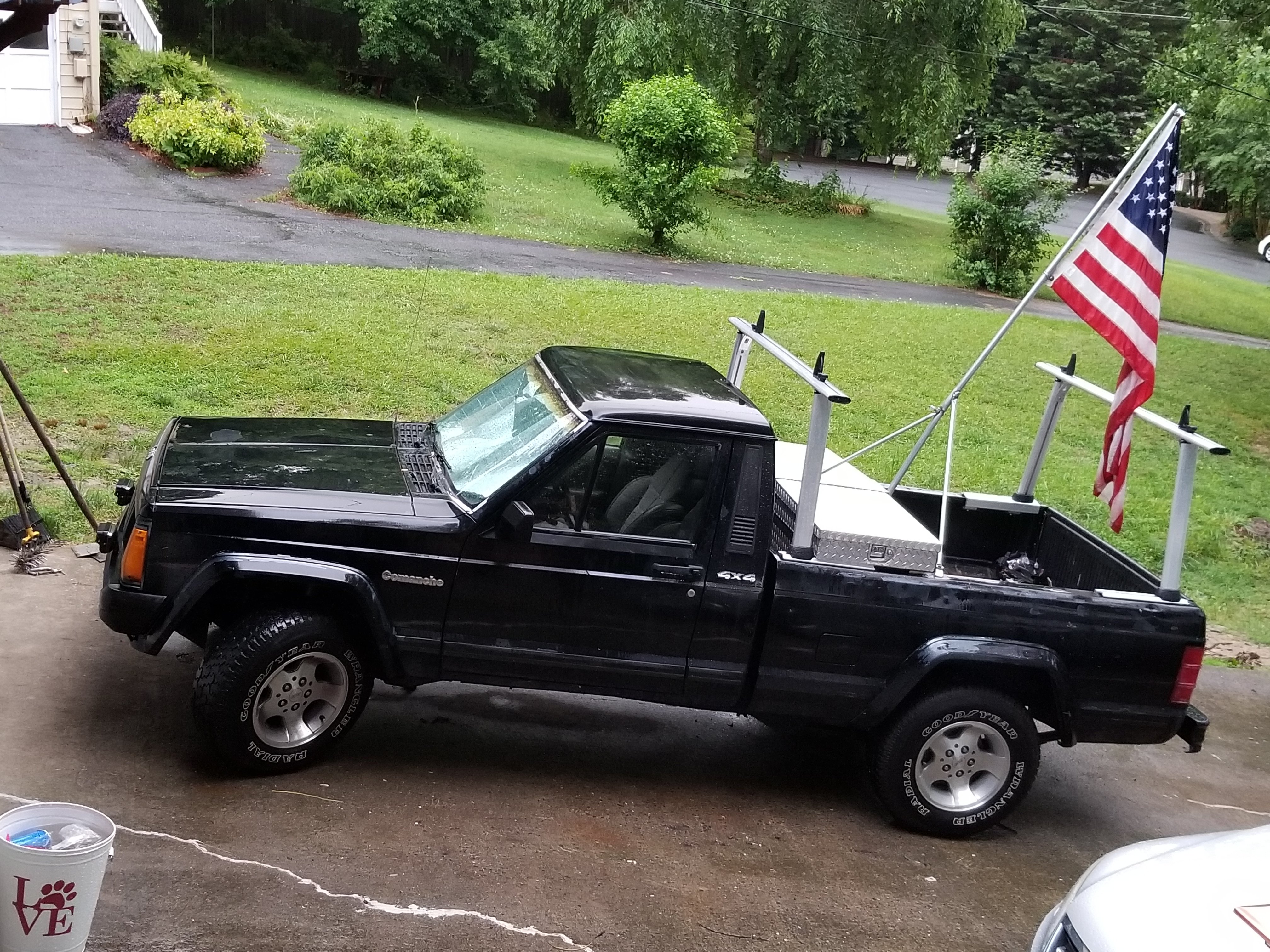 sammullins2@gmail.com
Members
Content Count

11

Joined

Last visited
About sammullins2@gmail.com
I'll pay 4 street comanche ground effects. I'm missing pieces surrounding rear wheel wells both sides. I've got enough remnants 4 3D copies . Wanted 2 check here first. Rather give CC members money before. 404 461 8462 I might have hit the lotto with this truck. Father tried 2 give 2 me but I was thinking 87 base never seen anything like it.

Old man used as farm truck. Should have got it 2 years ago .He about destroyed poor truck. Now it's going 2 be 500 buck 2 3D print missing ground effects.

Ok Has anybody found ground effects for swb manche?

 #53 street comanche turns out 2 b a junk yard motor but run and drives. I have 3 comanches.  I am hurting 4 money need 2 sell a comanche. 4044618462. I was homeless when I got blk comanche. So it was imperative that keep her running. At 285 on clock she runs like raped ape. Truck saved my life. 

My ignition switches are adjustable

Rescued street comanche #53 from farm in Ga. 77 yo was using as farm truck. Body is absolutely straight interior is trashed. Ground effects may be salvageable. If Can't sell may build thunder chief out of it. I've got 2 4x4 pioneers I could steal parts off

I can give info on it. Have one in my possession.

Homeless when I got this 1. Jeep has bought 5 other comanches, jetski, boat, house, dodge ram 3500 w/cummins. And she taught me how 2 work on renix. 285000 on the clock

sammullins2@gmail.com posted a topic in The Pub

#53 street comanche 1500.00 is it worth it?