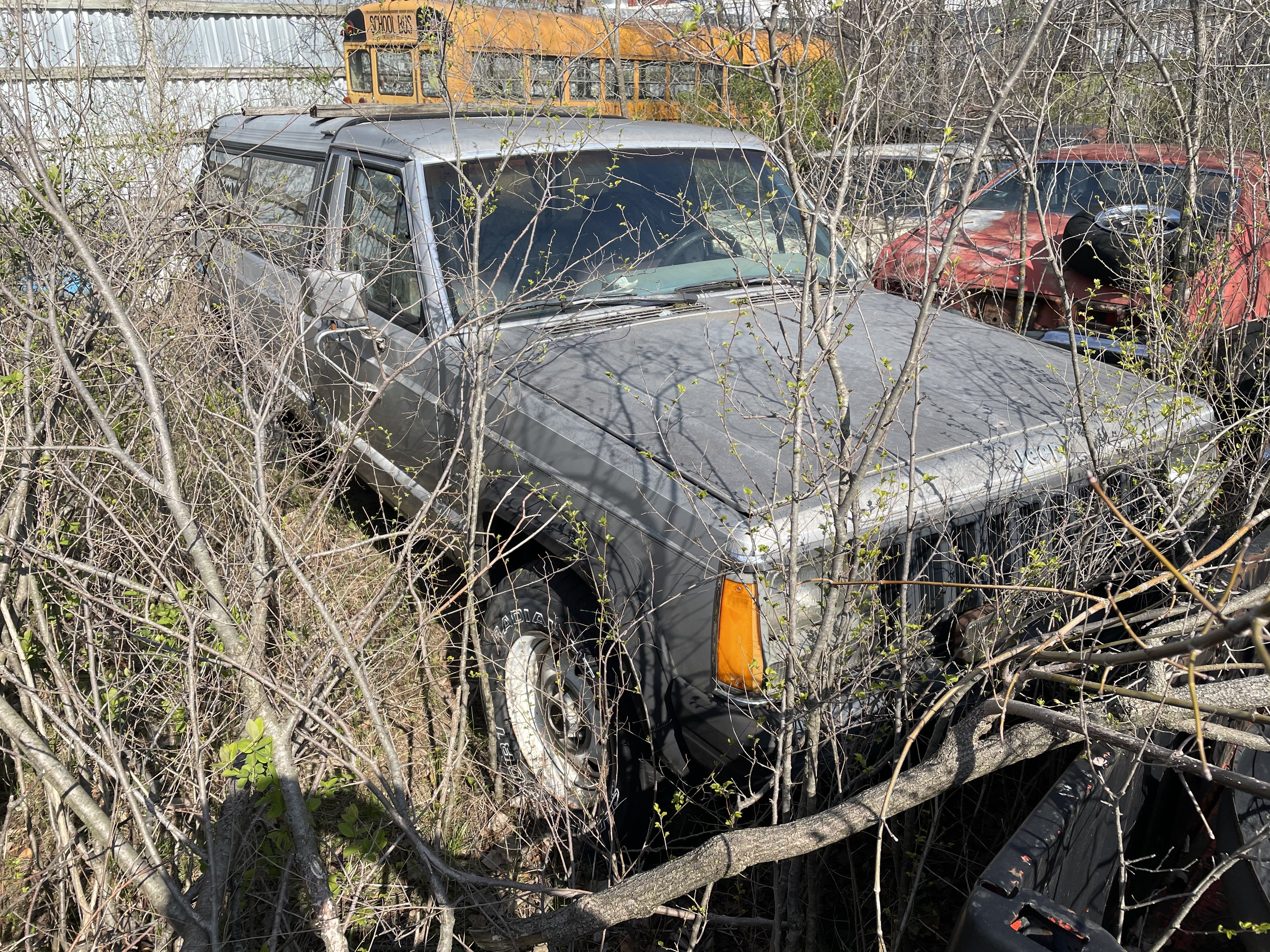 Posts

10

Joined

Last visited
Everything posted by Swampthing
I have a good tank for the windshield washer, no cracks or hole. Pump is attached and works.$50.00 plus shipping or best offer. I have a 2.5 air box from the same truck(1986), clean, and no cracks. $80.00 plus shipping or best offer. I also have a six foot snow plow that fits a Comanche. The plow bracket that mounts to the truck needs some minor work. The bracket that holds one of the lights, the weld is broken. You will also need to support it to the frame. The plow is in fair shape and has a lot of life left in it. Asking $400.00 cash. This will have to be picked up in Reed City Mi. Sorry, no trades, sold "As Is" i If you need additional pictures, I can send them - PM. Thanks for looking.

The truck now lives in Harbor Springs Michigan. It is going to be used as a daily driver in the summer months. They winter in Florida so it'll be stored in the winner.

The Throttlebody has been taken off and sold. I have used the Thermostat housing, but the rest of the engine is still there.

Yes, I own this truck. I have replaced All of the fluids in the truck, although it appears that the truck has had some maintenance before I got it out of the salvage yard. new brakes all around we're installed before I got it. I put a new gas tank, fuel pump, fuel filter, and injectors on it. It started up, but couldn't get it in gear when the engine was running. Had to replace the clutch master cylinder and bleed it, now it is ready to drive!

It I can't get it from the front grille removed, I will try the bottom hose.

Could they have found a harder place to drain the radiator on the 87 Jeep Comanche? The problem that I have is, that the hex on the eared ( wing nut) is stripped. So trying to open it to drain the antifreeze is going to be a chore. I think that I will pull the battery, and try to get a wrench on it. Any ideas?

It is Fi( Throttlebody)and sometimes it does die.

I have a 1986 Jeep Comanche 2.5 liter with 258800 miles on it. It start up and runs great when cold. I take it out for a drive and runs great going down the freeway (12 miles). I have good fuel pressure ( 12-14psi). I go to the store and start it back up again, all OK. But when I am running around 45 mph, it will "Dog out"( cannot accelerate), so I have to shut the key off and start it again. After that, I can accelerate again, and get up to speed, but once I slow down it "dog out again. Any help would be appreciated. plugged catalyst??