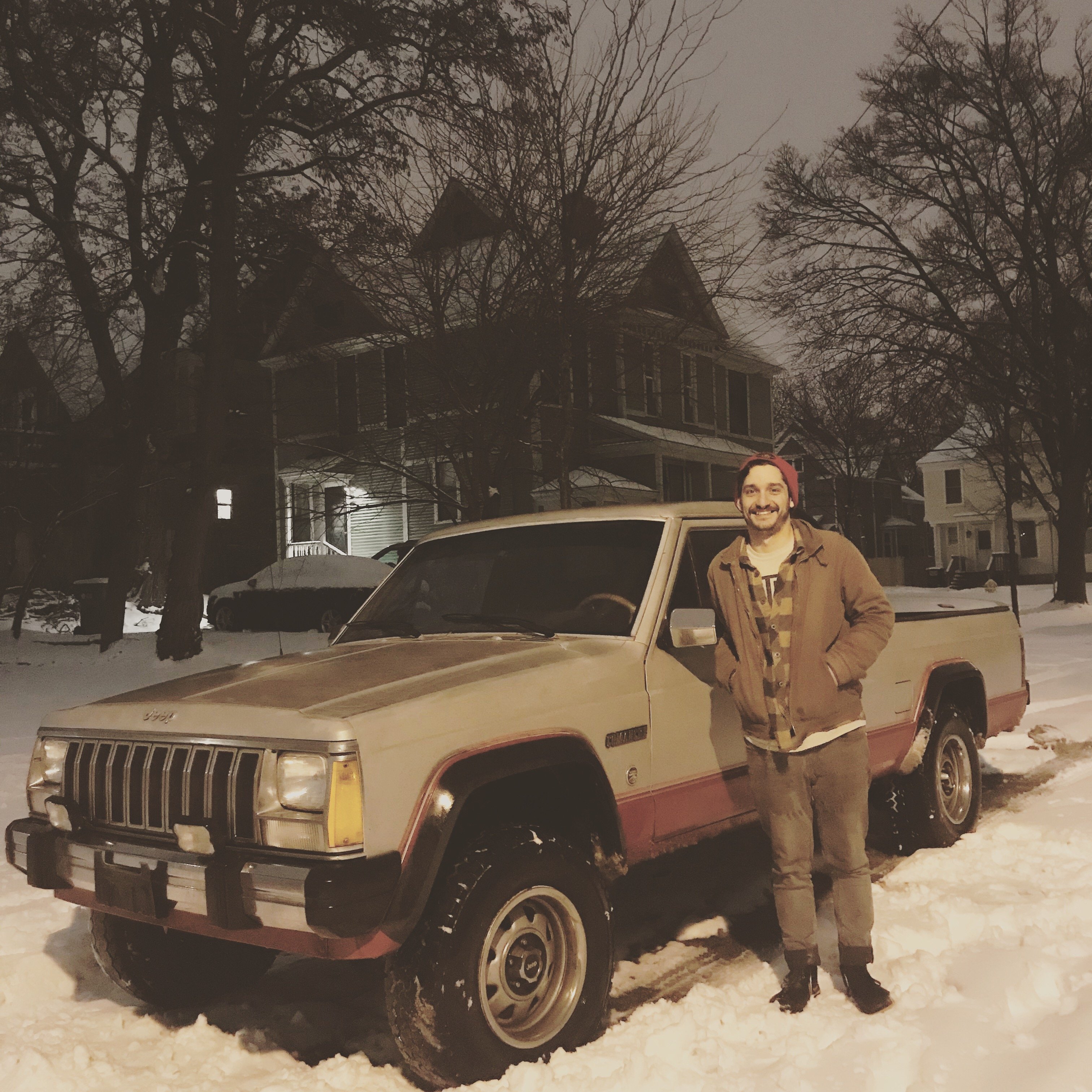 Content Count

29

Joined

Last visited
Everything posted by Loominnaughty
Ah shoot, it mounts to the top of the wheel well. Sorry I couldnt help you out man.

What does that bar look like? I had one on mine when I bought it, did the XLS come stock with the roll bar? the guy I bought it from said it was, but I had a hard time believing him, but if I'm mistaken about his honesty, I have one in my backyard that at least fits with no mods, even if it isn't stock.

Title says it all. Can pay for shipping. I'm Grand Rapids, MI. Also looking for a tailgate, and any red interior pieces. I have carpet already. Thanks in advance Sam

I can't, for the life of me, find new brake calipers for my '86 2.8l that aren't refurbished. I can only find sets without brackets...I'm going to keep looking and update, but I'd thought I'd ask for any known atm that are tried and true. Thanks in advance y'all.

I haven't checked as I'm at work, the tie rod was just very obvious. Just trying to see this from all angles.

Separate question, if the pitman arm is worn, will that ruin a new tie rod end?

Thanks all! Just got the part today! Went with moog

Any recommendations on where to buy from? I'm doing amazon atm, just for convenience.

What in the world is the joint that connects the pitman arm to the center link with the turn buckle on it? Is it just a tie rod end that's interchangeable with the others? I'm scared to buy haha.

The sport bar is aftermarket. and there is no tach. Maybe swapped?

Thank you for the info! Always looking for some wise tips! I'm excited to bathe in your guys' wealth of knowledge, can't wait to get wrenching!

1986 Comanche XLS 2.8L V6 Manual 5 speed 4x4 Grand Rapids, MI USA Running, needs a tune up and a new master brake cylinder. Has a leak that drips onto the fuse box. Bucket seats, stock red and tan interior, and a roll bar in the bed. (Gonna take that off)

It's also a 4x4 by the way.