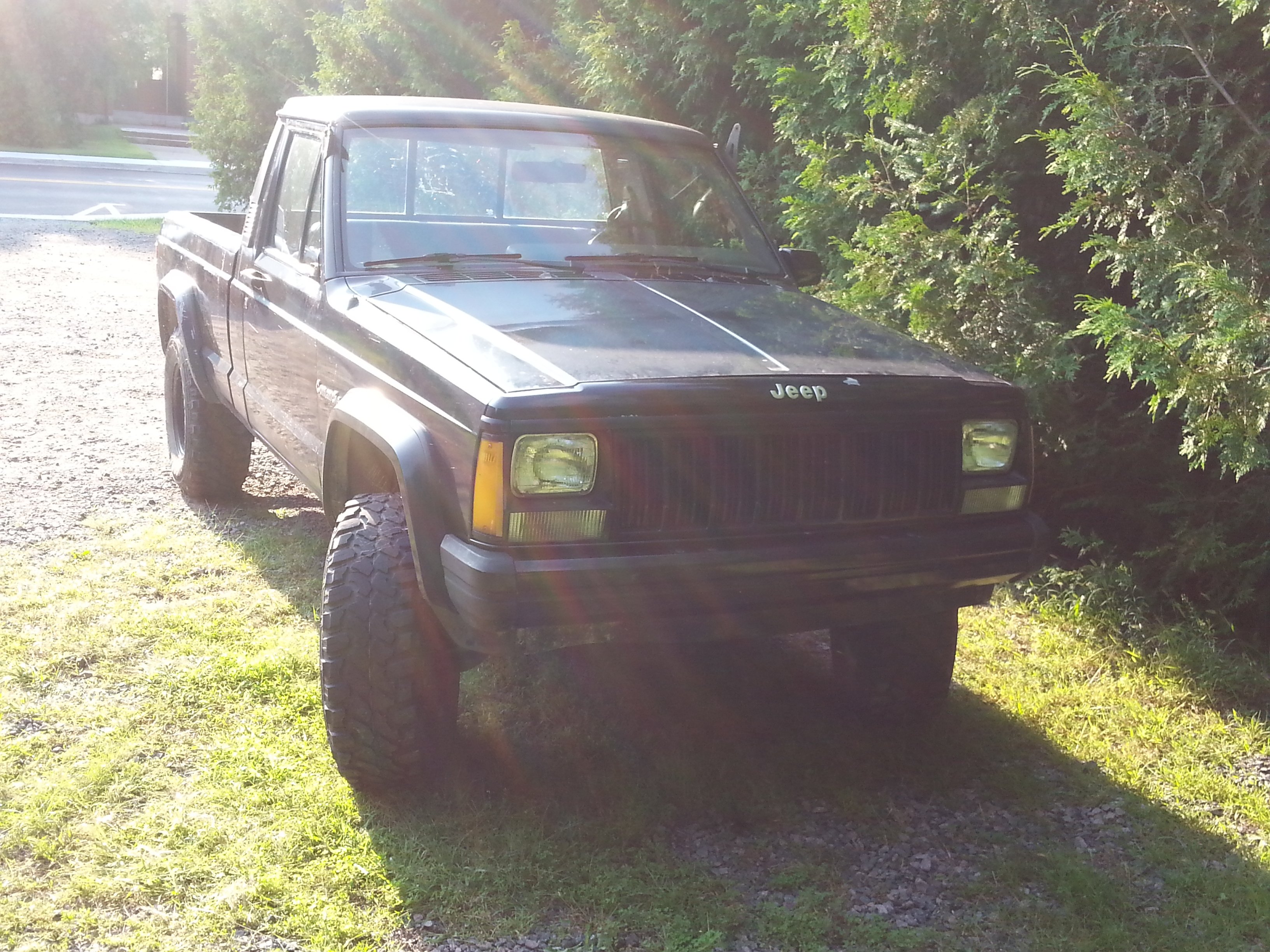 Content Count

3

Joined

Last visited
Profile Information
Gender
Location

Mont-Tremblant, Québec, Canada
Recent Profile Visitors
The recent visitors block is disabled and is not being shown to other users.
Thanks a lot! Now that you mentioned it, I haven't seen a lot of black ones either... If I remember correctly, the only ones I saw were a few Eliminators, going through Auto Trader in the late 90s- early 2000s when I was a teen looking for my first ride hahaha!!!😂

Transfer case ring gear swap!!!

Hello everybody, glad to be a part of your club! Bought a 1988 2wd last summer. The last owner had it as a project to convert it to 4x4 and swap a Mercedes diesel in it. I bought it with the front diff already put in. Also came with various mismatched parts. Since then, I've put in a Dana 44 rear diff that came with the parts statch, swapped the tranny with a TJ ax5 with external slave and replaced a feel work parts. Also came with a 242 transfer case for an auto trans... So I bought a short 21 spline input shaft only to find that it was an early gear cut, and the t-case being a '97, was a late cut... Apparently, Novak discontinued the 21 spline late cut shaft, and I couldn't find any pre-94 242j at the junkyard. So I bought an early cut 231 and took the ring gear and swapped it in the 242... For the naysayers, it CAN be done, although it's not for the faint of heart!!! Just finished putting it back together, so the next steps are to put it in the truck so I can get some mesurements for the rear driveshaft, repair some engine wiring that the P.O. hacked up, and fix a few things on the old 2.5 to get it running. The frame had been bent and cracked behind the cab, but had been repaired without straightening, so the bed looks a bit tweaked from the rear. Once the truck is a runner, I'll repair the frame properly at work (I work at a collision/body shop), then a bit of bodywork, and eventually, I'd like to swap in a VW tdi with mechanical injection! Sorry for the long read, here are some pictures!!!