Posts

60

Joined

Last visited
Recent Profile Visitors
The recent visitors block is disabled and is not being shown to other users.
JStone's Achievements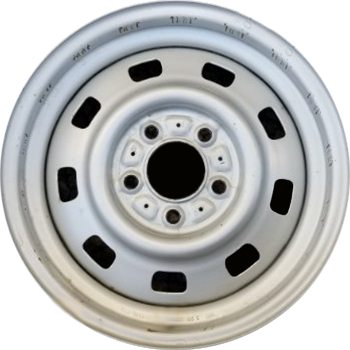 Comanche Fan (3/10)
Replaced the master cylinder. Got some real nasty black oil out and threw in some fresh. I didn't see the recommendation for dot 5 until now. But got it finished late last night and the clutch is working like a champ. Thank y'all for the insight and the confidence to just get er dunn.

Yeah it is a RWD. Pete do you have a recommendation for these parts? I have read back and forth on different brands but I haven't found any links. I also read that there is an upgrade material to use for the master cyl?

Thank you all for the help and insight, it has all been greatly used. It is definitely an Internal slave cylinder, and unfortunately I don't have the resources to pull the trans and change that cylinder. Ive only leaked about a table spoon of oil on the inside of fire wall and fusebox, cleaned what little there was. Luckily is was pretty fresh and did no damage. I just don't want to swap out parts that may or may not work. I think ill just have it towed to a place here in salt lake, but learning about the clutch has been fun, i hope on not making it my nightmate!

I have not replaced anything, and to be honest I'm not sure the difference between internal or external. From the clutch pedal, the rod goes through the firewall into the fill reservoir, then has the connection hose going down into the transmission case. Ive looked over all of it and havent found any excessive fluid leaking or anything saying fix me.

Even though the fluid reservoir is full? I seen a little bit of fluid inside the fire wall by the pedal but not any signs of excessive fluid or corroding paint like that. If I learned correct from my research that which breaches the firewall is the master cylinder? Seems pretty replaceable.

Hey dudes, I need some advice on what to do in this situation. Driving through the city yesterday and my clutch went from what I consider "long" to an extremely short engagement point..extremely short. Though it still let me shift into gears to make it home, I don't plan on driving it. Fluid is full but dark and now the pedal is almost all play with the spring being the only thing giving tension. I haven't done any work on it lately, or had any sort of indication it was starting to fail. I guess besides Reverse was a Lil bit crunchy. I'll bleed it this afternoon and see what that does. I appreciate any bit of advice!

Put me on the list as well!! HOT BUY

Honestly this was the key, I was just mega frustrated when I wrote up this thread but I took it on some drives, and out in the dirt field a 2 or 3 times and It really calmed down. Also adjusting some of the interior panels was huge to. None the less for the price I paid on the mounts (westar) from rock auto, can't complain!

Good tips dudes, thank you !

Got any further info on these solid mounts? Curious on just what that is exactly?

I'm pickin up what your putting down. The truck is not lifted at all, and the speed vibrations were more like i can't see out the mirrors cause they're buzzing so hard. So thats why i decided to do the repair(and it was a pretty good price) I used to have a ford with bad ball joints and that baby had some vibrations. So now with the new mounts in, I'm meaning as soon as I start the truck up the vibration has panels rattling and what not. Any links for the oem mounts?

Hey all, just wondering if I'm crazy or I screwed up, maybe both. But my ride was vibrating reallly hard at over 60mph. So i decided to change out the 2 motor mounts with some I bought off rock auto. After install it seems almost worse, is this normal until they break in like a new pair of shoes?? Did I miss something or maybe just order some crap mounts? I bought the Weststar brand. Real frustrated so if you have any input that would be appreciated! Ill attach some awesome pics of the old mounts later.

So I'm guessing your saying that somewhere in the diagram you just posted that there is a break or some sort of malfunction? I will dig into it this weekend and let y'all know what I find,

Right on! Definitely gonna want two of those! What colors do you have or able to get?I'm looking for the Grey

Do you still have speaker grill covers?