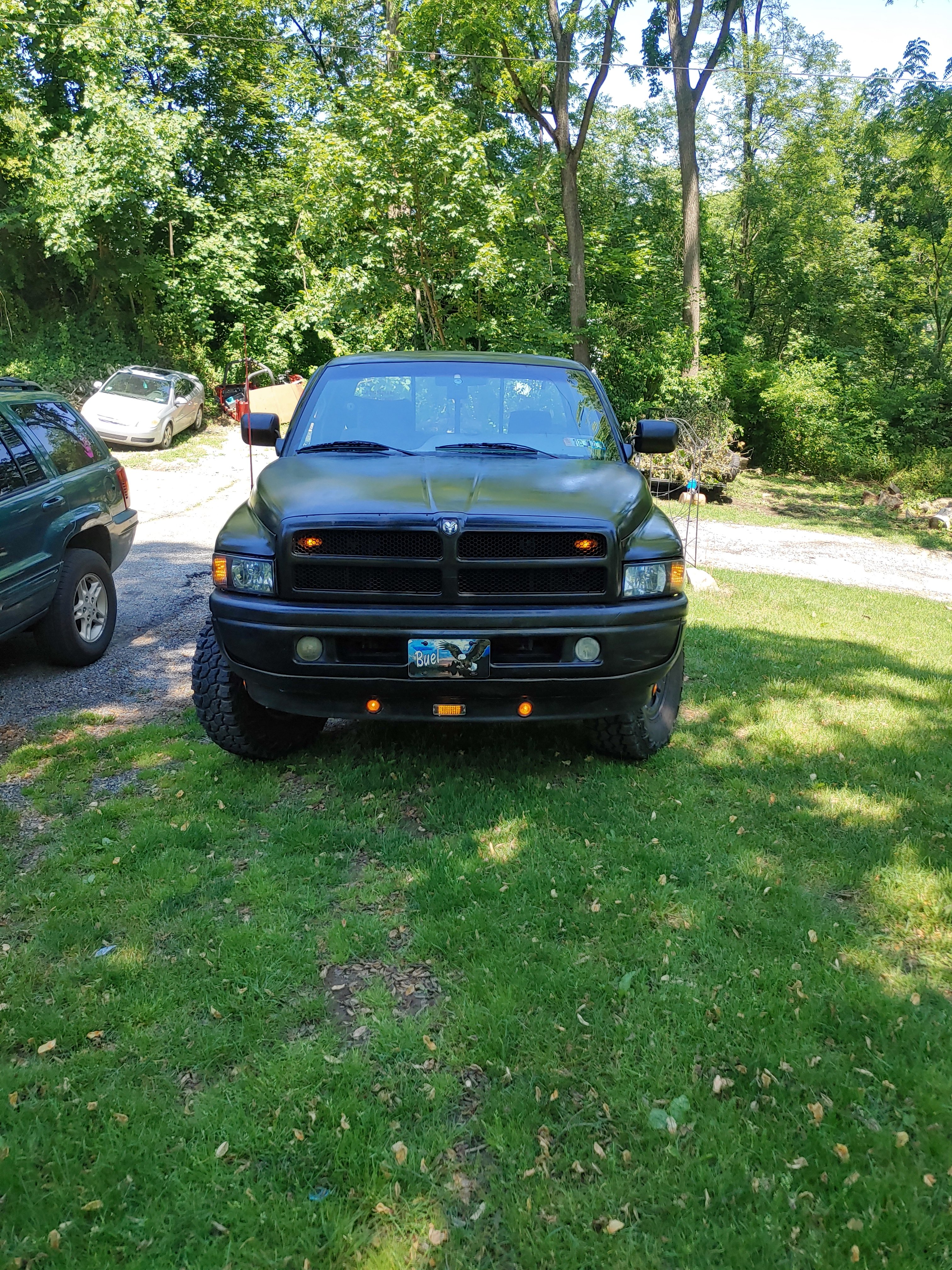 Posts

1

Joined

Last visited
Profile Information
Location
Interests

Watching what I build and fix out on trails & cruises.
Buel86mechanical's Achievements

Jeeper (1/10)
I'm at my breaking point, i know it something stupid I'm missing. I'm all ears, I'm always learning something new with other's knowledge and mixing with my knowledge. But fast history I need get out hopefully it will stop spinning in my head tracing my steps in the 2 year build of my wife's 88 XJ Motor, wiring harness, and ECM from 87 MJ installed in Her XJ 88. Still have MJ complete body no rust I building for me In future. Unfortunately she loves this XJ that was a constant headache. 5 years ago, I came home from shop and in drive way it sits a white and 80s brown decal jeep Cherokee, I knew it was in 80s before I got out of my truck. 4 inch lift on stock 205/75R15 tires tucked under itself. Looking from behind your like damn a 4 wheeled seesaw waiting to tip. She had a spark in her eye I never seen before in 6 years. I looked at dash cluster and thought $#!&, I'm screwed. My fault I got into fixing renix by mistake, today's mechanic can't grab hold how they different but so much alike, if no code telling them they lost, i always get the problems other shops can't fix, now she wants one, $#!& now she has one. I drove it, start it, knock like crazy then normal smooth running. YOU DIDN'T HEAR THAT WHEN YOU LOOKED AT IT was my reply. Well I heard a little in bottom end, dad said main bearings knock okay if gos away in a few seconds. Ha okay, yup dad said I thought to myself. Well it was top end, I bit my tongue. He rite until proven otherwise. I put offset rims with 31-10.50s next day. Handled so much better. Scared me on first drive, thought no way she loading kids in this roll over special. After a year 66,000 miles grand total of 678,549 miles and 10w40 to 15w40 then half gear oil. (No you can't keep her away from jeep) It smoked, I hated that XJ I look at it thinking just blow up, how is that pump with gear oil. Finely the water pump went okay off the road. Father in law, just put a new pump in it, I flipped out, NO, it running gear oil got more blow by than a C15 with 2 million miles. It not top end, it the mains was his reply. Once again bite my tongue. I have always wanted a Comanche. Found one no rust in old man's garage needs clutch, 123,00 miles. So when XJ motor came out I did a tear-down. Damn the pistons clicked around in block. Father in law never said another word. I said nothing as his Daughter said dad look at this. But has repeatedly said to everyone but me that thing will never run with a COMANCHE motor. Cherokee, Comanche no difference in motor. Well after MJ in her XJ I can't get it fuel & air correct. I did put 4 hole ford 700 injectors in it. I went over everything you could think of, ground singal. Advanced and retard timing. I'm human not a mastermind. I know these renix systems better than I care to admit, I not one to ask for help I always figure it out. I'm always the one helping everyone else. It idles smooth, lays you in seat between gears, I installed stage 2 clutch with 95 ax15 transmission. But issue it backfires starting out in first gear 2-4 pops off it goes perfectly fine until down shift, when I say it sounds like a gang banger with a machine gun I'm not joking. No cat, but have correct size pipe and correct back pressure. I did all the tips long before I found this site. That is why I broke down and ask a question on this site. I know renix. On here I see others do as well, I believe in one hand washing the other, I'm never on this side of screen. What is making this renix run rich. Injector? I say no because I used them same injectors on 2 past renix build no issues, both still on road as we speak. Who knows I'm lost Sorry for the long post. I definitely feel better getting this all out. I'm NOT a XJ guy I'm a MJ and YJ guy, but its for my wife. I call it neck breaker. Everyone loves it, goofy eyes over it. I just want this fuel issue OUT OF MY MIND. As I said above besides few pops, like 12 gauge gun bang short pause bang then off it only start out in first, start in 2nd gear it won't backfire. Kids think machine gun backfire on down shift funny. Well I know what backfires can do & cause that not funny. Bit my tongue over this Jeep. Hours and restless nights in jeep. $12,890 in this jeep. She wants to take it to shows & trail ride it. I'm against the wall, there are photos of this jeep all over social media, likes, followers, invitations to jeep shows, car shows, off road parks. Even cash offers just bring it to a jeep get together these jeep people do. I'm the mechanic/father/husband/ behind the WHOLE build asking for help. I never done anything like this before.