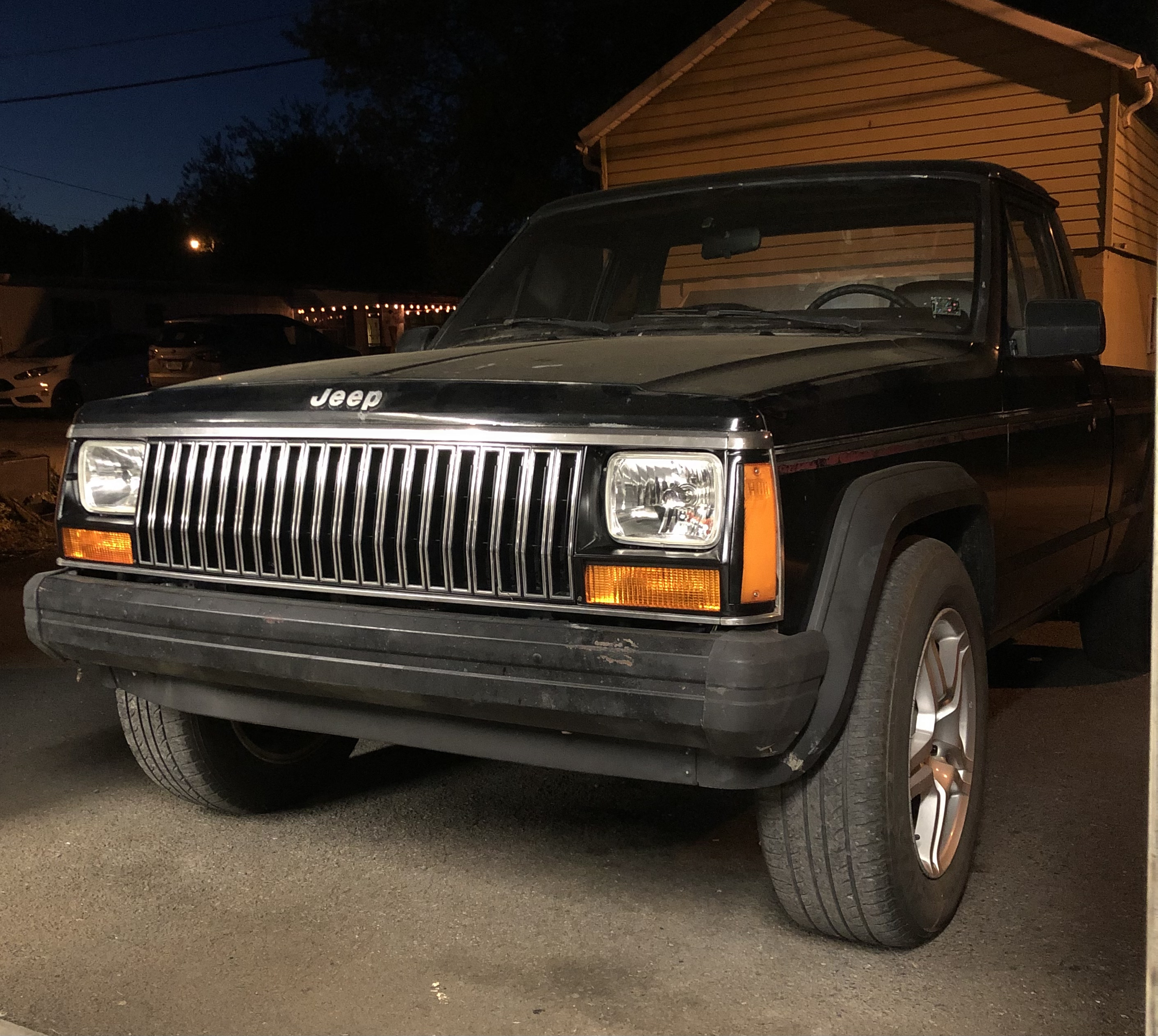 Posts

7

Joined

Last visited
Recent Profile Visitors
The recent visitors block is disabled and is not being shown to other users.
Bobbedmanche92's Achievements

Jeeper (1/10)
eaglescout526 that's fair, seems like typical AMC things . Thank you for the info though! Jesse J I just welded drilled and welded studs to mount my custom skid. 97-01 tank housed in my skid and straps I made bolt to the skid to hold the tank inside of it. I can post more pics or send you some if you need then. No cutting of the frame was necessary. All of the fuel lines were good on my donor XJ so i swapped them over, spliced in a section and it all worked well and was fairly simple. I've had alot of XJs and on Manche #5 now but never had to mess with Renix fuel stuff. Fuel pump is bad/not working in my newest purchase. Gonna see if I can figure it out with Crusier54's tips...

Thanks eaglescout! All three of the trucks you did for me yesterday seem about as base as base get haha. Do some trucks not have the info of the original dealership sold?

Thanks! and yeah I'm fully aware, as will driving it in PA in the winter in general. The bed is beat and the floors are pretty gone on the driver side. Plan on doing some kind of treatment on the underside after I repair it. It won't be a pretty rig like my other two but I intend on this to be the work horse to keep the other two nice.

Just picked this truck up over the weekend. Found it scouting for an XJ for my buddy (he ended up buying an F150 and I bought this and a rot box 96 XJ 😑😂). Was going to part it out until I learned there was a title available. Planning on keeping this one (relatively) stock and fixing the plow up for our central PA winters (I have two other trucks and 6 XJs, yes I'm a hoarder like the rest of you). Needs floor pans like the rest of the rust belt trucks, fuel pump, brake swap, and a little TLC. 62xxx original miles 4.0 auto 4x4 LWB. Sprayed starting fluid in it today and fired on the second crank (has been sitting since 2014). More to come. IMG_4506.MP4

Future LS swap project I picked up a few weeks ago. 2.5 4spd 2wd SWB. body is pretty straight and I'm planning to revive the factory paint. Did the dual diaphragm brake booster and master swap, tune up, Acura TL wheels and lowered 1.5"F/3"R. Oh and scored the Waggy Grill last week!

Fuel door was filled in and welded the fuel door section in out of the donor XJ. Used some of the inner structure from the XJ as well. Oh yeah, custom gas tank skid for the 97-01 XJ tank relocated to the rear.. lol

Started Life as a 2.8 auto 4wd. Now 4.0 6 speed 4wd from an 05 LJ. 86 J20 axles and tons of custom mods. Will do some write ups here then.