*EDIT* a small history story
What I began with in Fall 2003, This truck was traded in to my families former Dealership for $400 where my Dad agreed to give me this as my 1st vehicle (I wanted a Jeep truck) if i would help work on it and make it road worthy again. It was pretty rusty and needed some minor suspension work but it was easly savable. I do not have any pictures of it back then but it was a generic light blue Sportruck, only 125k but very tired 4.0L AW4/D30/D35. With some paint and work this is what i started with in Spring 2004.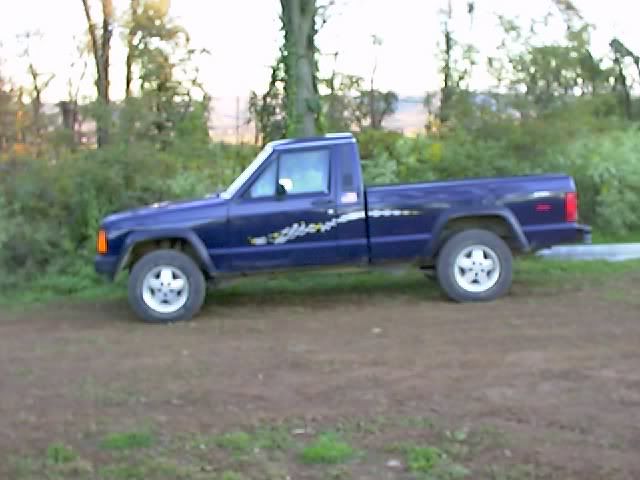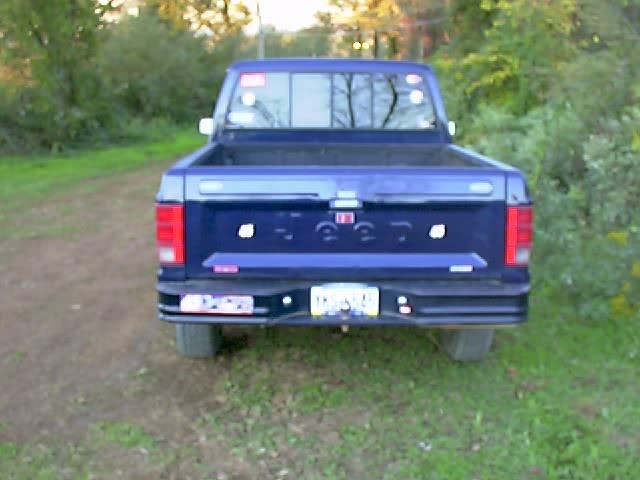 I got my license in September 2004 and it all began...
here's a pic or 2 of the transistion period I missed before i began this build thread.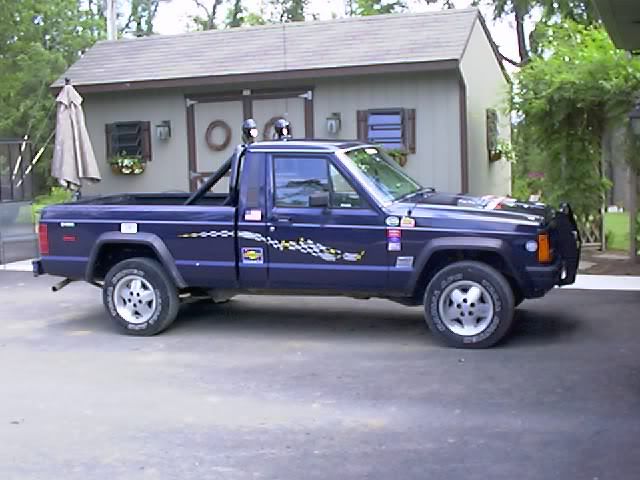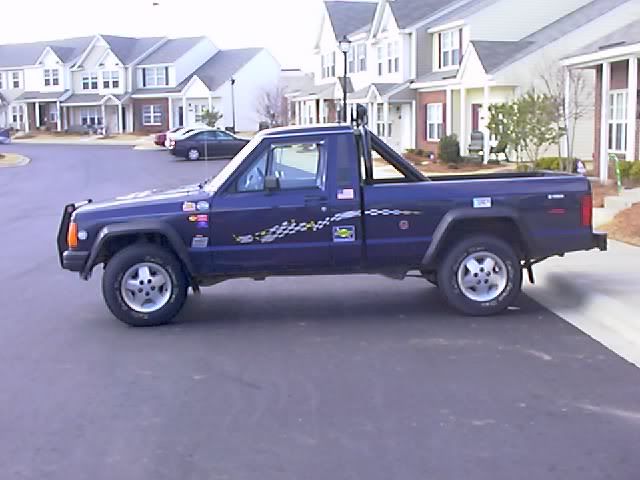 Finally got some new pics of the Truck and finally have reached a point where I'm done throwin stuff on it for alittle while, so what better time than now to show it off. Its not the prettiest thing on the Road but I'm more than proud of it:thumbsup:
Most Recent mods over the past month have been
Motion Offroad Budget Boost
New Tailgate/ Decal
Motion Offroad fender light brackets
4" Aux lights
Aftermarket H4 bulb headlights
and a set of Precision Fuel Injectors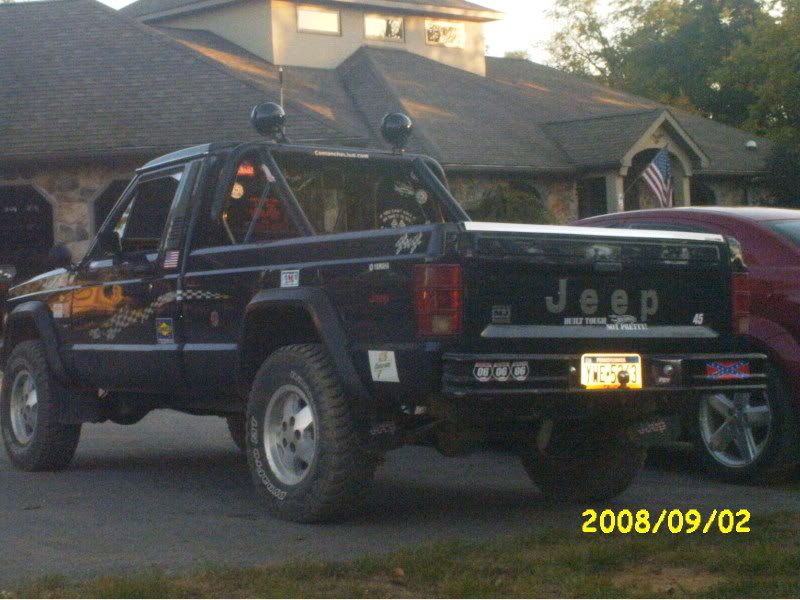 Any options/critisism/suggestions welcome {SMILIES_PATH}/jamminz.gif