View Other Content
Search Articles
Recent Articles
1
July 2017 ● DigitalBman's '87
Jul 02 2017 07:17 PM | neohic in
News
YEAR/MODEL ●
Originally - 87 jeep Comanche SWB 2.5L 2wd base truck
Currently - 99 Drivetrain 4.0 4x4 with 2001 XJ Limited Interior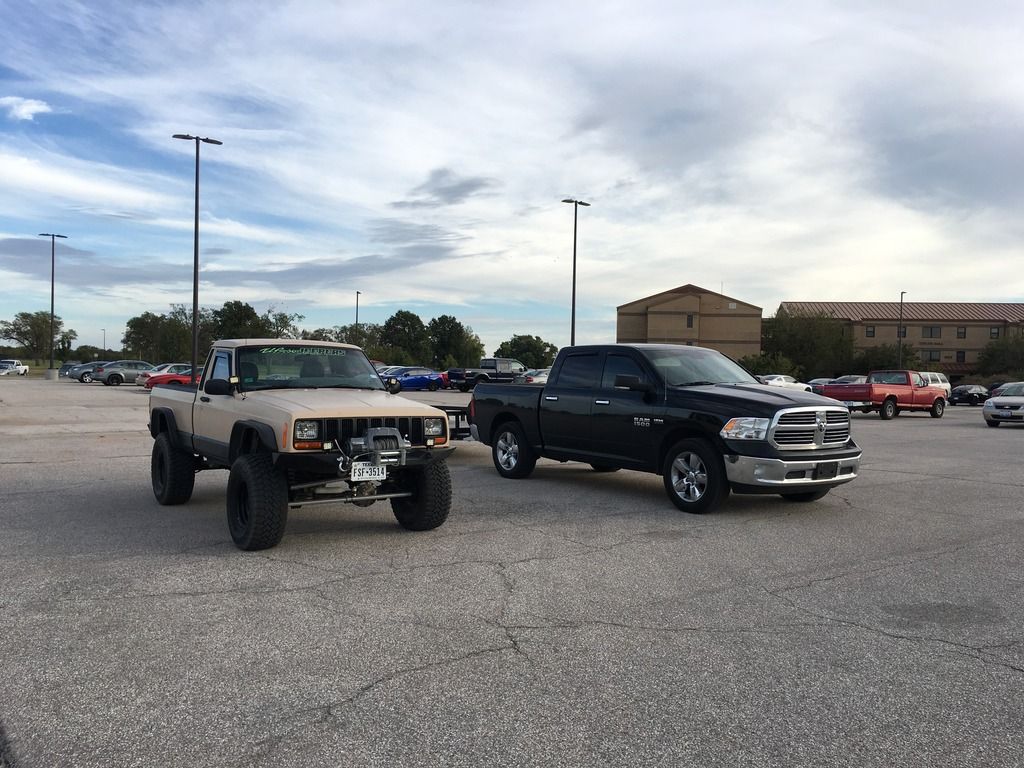 Purchased this from someone down in Las Cruces, New Mexico. That person purchased it from KCsurfer20 from here on CC. He is the one that performed the original conversion
Items marked with an *** are things i have done since owning it
ENGINE/PERFORMANCE ●
1999 4.0 Rebuilt and bored .30 over
Bored out TB Melling Oil Pump
Brown Dog Block Brackets
Ironman HD motor Mounts
Eddlebrock dual outlet header
High flow intake manifold
Moroso Multibaffled Oil Pan ***
DRIVETRAIN ●
AX-15 out of a 1999 XJ
Np231 transfer case, with HD wide chain, gears, and a 6 pinion planetary
Dana 30 up front with OX locker ***
C8.25 in the rear with an OX locker and 29 spline axle shafts ***
4.88 gears in the front and rear ***
COOLING ●
High flow water pump ***
Stock radiator and stock fans
ELECTRICAL/IGNITION ●
Dual battery setup with 2 Blue top Optimas ***
Auxiliary fuse box from CR-Snow over at CF ***
SUSPENSION/STEERING ●
6.5 inch lift
Adjustable upper and lover control arms
SOA in rear
Fox Shocks in front ***
BDS in rear
Track Bar from IronMan4x4 ***
Steering Box Brace with sector shaft support from IronMan4x4 ***
Steering Box Spacer from IronMan4x4 ***
Track Bar drop bracket from IronMan4x4 ***
Track Bar drop bracket brace from IronMan4x4 ***
INTERIOR ●
2001 XJ limited interior with the wood grain accents
Heated Leather seats
Pioneer double din touch screen head unit (did not trim bezel or vents) ***
2 tweeters, 2 Mids 6.5", 2 6x9" Lows, 2 6 3/4" Bass ***
Custom headliner with the overhead sound bar ***
XJ limited Overhead console shortened ***
LED interior lights
Jeep WJ overland steering wheel ***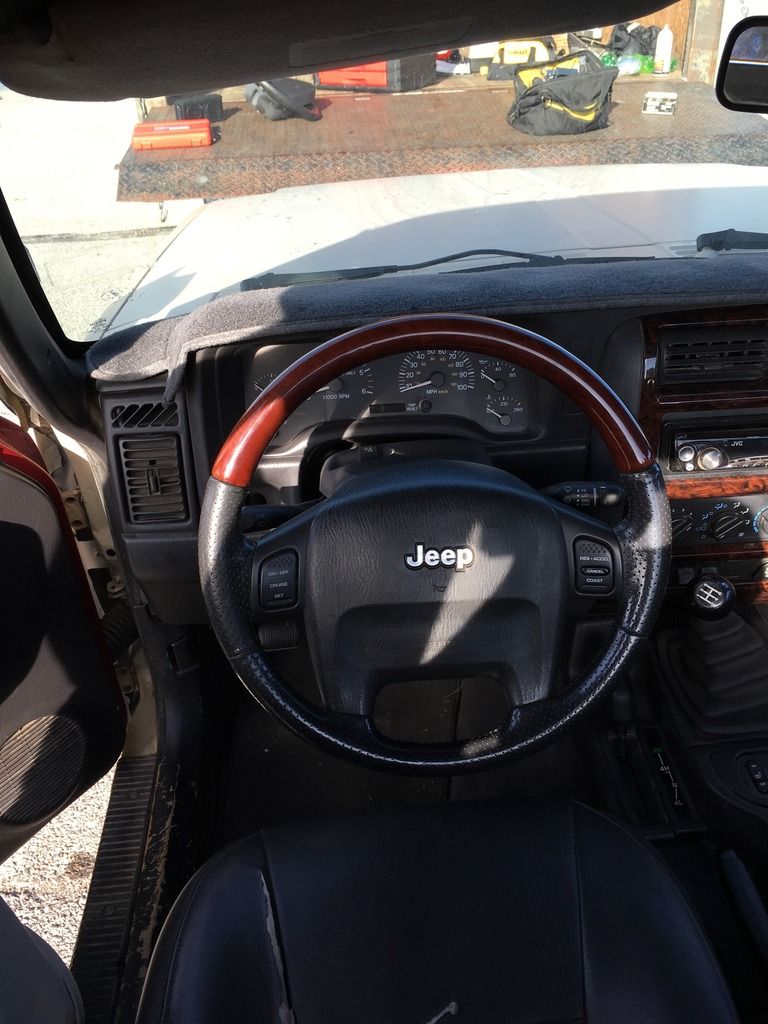 BRAKES ●
stock - for now
LIGHTING ●
Rigid Industries headlights ***
Aux beam spot lights
EXTERIOR ●
Winch bumper up front
heavy duty bumper in rear
Bushwacker flat fenders
WHEELS/TIRES ●
33" Dynapros
MISCELLANEOUS ●
7 switch panel bezel ***
Factory style locker switch ***
Factory style LED Lights switch ***
PARTS WAITING TO BE INSTALLED●
Rear Winch bumper from Krustyballer with warn winch
Baja industries flush mount flood lights in rear
OR-Fab winch bumper with Warn winch
Rigid industries light bar and spot lights up front
Cowl intake
PROJECTS TO BE DONE SOON ●
35"+ tires
On board air from VIAIR
Rear sliding glass
Roll bar
Beadlocks
Wire the steering wheel controls
Cameras wired to head unit to use as rock cameras for self spotting
Create a logic board that lets me use the steering wheel controls to select front or rear winch and then use them to winch in/out
Remember That One Time?... Tell Us Your Best MJ Story ●
The first time i took this jeep to do some serious off roading was to the frostbite event at Kansas Rocks Recreation Park. I was absolutely amazed at the capability and frankly, the jeep was able to outdrive me. It made me look like i had more technical skill than i did. But my biggest sense of pride came when i tackled "The Slab". After watching several vehicles try and fail, and after one jeep broke the driveshaft just trying to get to the obstacle, I succumbed to the peer pressure and went for it. If it wasn't for my lack of technical skill it would have made it up without a single hiccup like it was nothing, but it took me two tries to get the traction I needed. Sure 'nuff, I got it! Crawled up it without even going over 2500RPM.
In the past I have been used to mud and sand type terrain, but now that I am in Kansas, I have been expanding my technical trail ability thanks to this jeep.
CC is Awesome!... Why Do You Think So? ●
The wealth of knowledge is great! I needed to do a gear swap and locker install on my axles after the spartan locker blew up and destroyed the front Ring and Pinion Gear… If it wasn't for the help of the members and their know-how, I would have felt a lot less confident going into the project. With having the input from people here checking my work, I am very confident that my install will last for the life of the jeep! Comanche Club RULES!!!!
Stay tuned! In the coming months I have a lot of plans for this jeep!
I just found out today that my first child is going to be a baby boy!!! Let's hope that the jeep blood runs in the family! :]
Way to go, Brannon! I think you did the right move with taking a good truck and making it great. I think a lot of times a project can stall out because they take longer than originally anticipated. By picking up where the past owner left off, you could focus on the finishing touches right away. I really like that you still have plans for it too. They're never really done, anyhow! Congratulations!
-Ben
Article: July 2017 ● DigitalBman's '87