View Other Content
Search Articles
Recent Articles
0
News
Apr 01 2017 02:42 PM | neohic in
News
No April Fool's joke here. You read that right, this month's spotlight member is a repeat Comanche enthusiast and even an original owner! Many of us have multiple trucks, but how many of us were even around during the MJ production years? This month is for one of our long time members, has been a wealth of helpful information, and easily has one of the most recognizable signature pictures.
April 2017 is all about...
Read story →
10 comments
Mar 01 2017 09:48 PM | neohic in
News
This is fun, isn't it? I really get a kick out of the monthly search for MJOTM. Sometimes it's difficult trying to sift through the masses of build threads. Sometimes a build thread seems to come to a beautiful finish line just in time to make it in for the following month. This is such month... and it's a shoe in!
Read story →
18 comments
Feb 01 2017 08:52 PM | neohic in
News
Here we go into another month, all! This month is... well, this month is really something special. I dig it, anyhow! Here is one of those trucks where it looks somewhat of the norm... and then you start to take a closer look. Big knobby tires? Check. Heavy offroad bumpers? Check. Well weathered Comanche body? Check. LS power under the hood? What?!?! This month, be sure to take a close look at...
Read story →
12 comments
Jan 03 2017 10:10 PM | neohic in
News
Happy 2017! We're a little late, but we made it all the same. So what's new for this year? Got any plans for that new build? Maybe that big upgrade? How about just keep on with the keepin' on? It might be too soon for some of us, but for others who already have their year planned out there's always something new to look for, eh? How about another year of Comanche of the Month?! Let's start it off, shall we?
Read story →
11 comments
Nov 30 2016 10:11 PM | neohic in
News
Well, gents?... that just about wraps up another year here on CC. I think it's been one hell of a year! Plenty of good members, new build threads, and plenty of good tech. What else could one want from the internet?! Oh... that's right... how about one last month of Comanche of the Month? We've made it this far! How about we finish off with a good one, eh?! This is the last month for 2016 and this is your spotlight MJOTM...
Read story →
15 comments
Nov 01 2016 09:07 PM | neohic in
News
Gentlemen! Have you noticed that we're just about done with 2016? Not sure about anyone else, but I look back on the year thus far and realize that there have been plenty of changes. Not to mention looking back on past MJOTM members form 2016 and also seeing the changes that they've had since being started... so many routes to go down with these trucks! Here's one that really stands out with its changes both on the surface and under. Your Comanche of the Month for November is...
Read story →
8 comments
Oct 01 2016 10:39 AM | neohic in
News
Greetings, all! Another month... another member to shed some light on. This month is all about the thought of keeping things alive. No, I'm not talking about the puppy that you go back to Mom and Dad's place and be pleasantly surprised that it's still alive... or am I? Sometimes that little guy just keeps chugging along!... with a little help from a little R&R from time to time... and hip replacement... and then another... and then glaucoma surgery... and then... Anyhow, sometimes these trucks need a little help to stay on the road. This month is all about...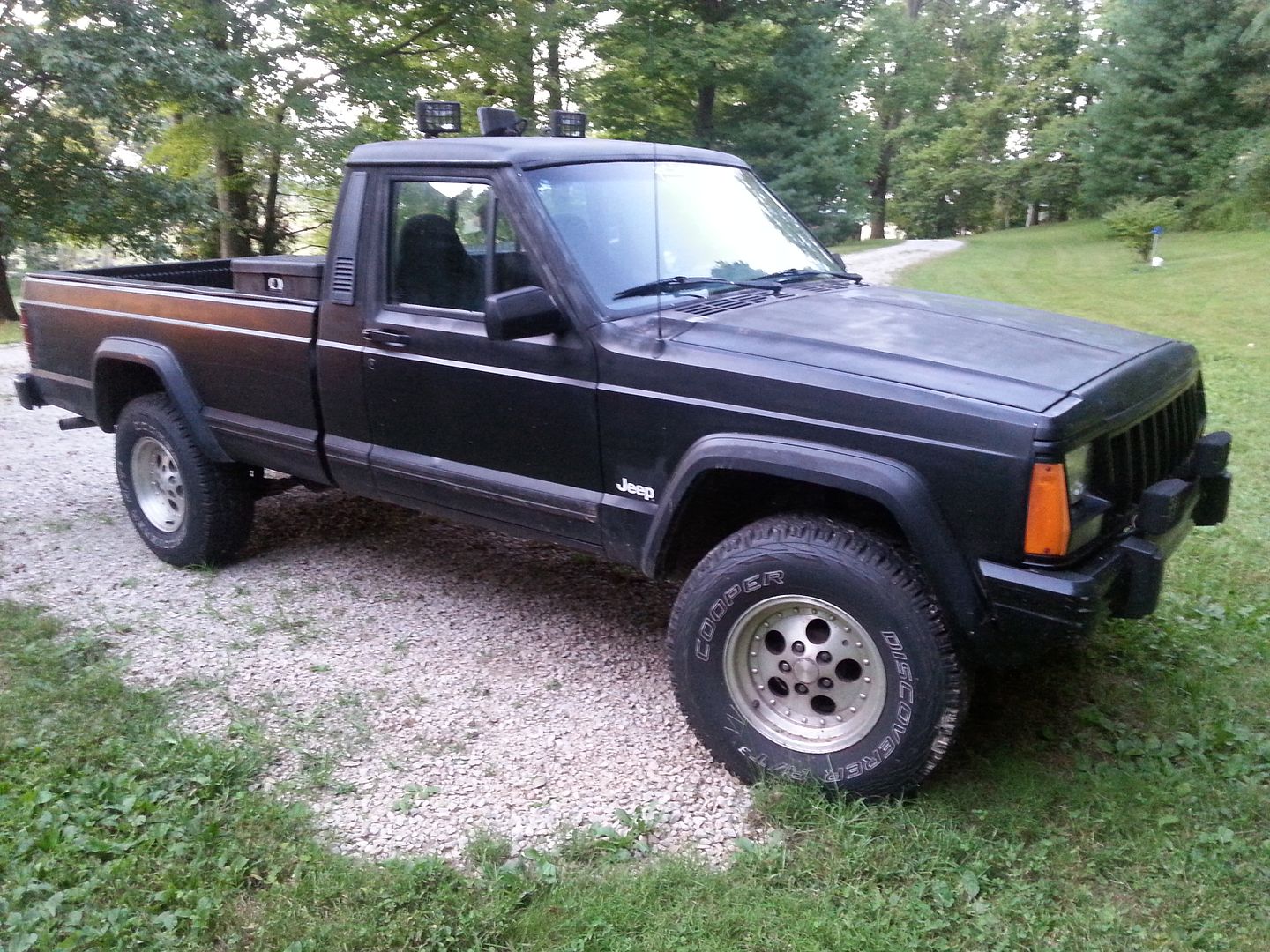 Read story →
10 comments
Sep 01 2016 08:43 PM | Automan2164 in
News
With the passing of August comes the cool, crispness of September. Speaking of cool and crisp... We have a member and a truck that fit the bill. It's always nice to see someone take something that may have been seen as an eye sore and truly turn it into their own.
4.0forlife's '88 Olympic Pioneer
Read story →
9 comments
Jul 31 2016 09:17 PM | Automan2164 in
News
Blast from the past campers. As Neohic takes time to move across country I am back as your temporary announcer.
With all the modded trucks here we have an appreciation for the trucks that survived the lift kits and the fender chops. Don't get me wrong, we all love the knobby-tired trucks, wheelers, and interesting builds, but a nicely done survivor with some back story can be just as interesting as the warrior trail rig. I am honored this month to bring you a member who rescued a 3/92 build 1992 MJ and made a super nice driver with all the right touches.
1987comanche's 1992 Sport
Read story →
9 comments
Jul 01 2016 06:29 PM | neohic in
News
It's July and let me tell you... I'm kind of excited about this one! Absolutely nothing plain or simple about this Comanche all except for a description: it's kind of a
tank
.
Read story →
9 comments